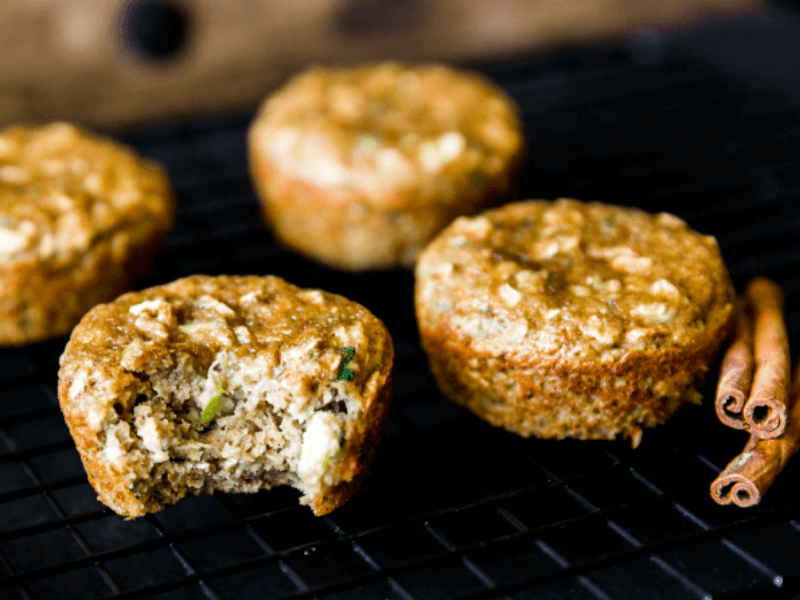 Makes 8 muffins. Serving size: 2 muffins.
Ingredients
0.25 c old fashioned oats
0.25 c white whole wheat flour
1 scoop IdealLean Multi-Purpose Protein
0.33 c coconut sugar
1 tsp. baking powder
0.5 tsp. ground cinnamon
0.25 tsp. salt
1 egg
0.25 c unsweetened applesauce
1 c fresh medium zucchini, grated
Method
Preheat oven to 350 degrees. Spray 8 muffin tins with non-stick spray and set aside.
Mix all dry ingredients until combined. Add egg, applesauce, and grated zucchini and stir until smooth. Using a ¼ cup, scoop batter into prepared muffin tin (should fill about 8). Bake for 10-15 minutes, or until a toothpick comes out clean. Enjoy!