You've seen the spreading trend of athleisure wear everywhere, and maybe you've wondered what's the big deal with fitness clothes?
Nowadays we wear our gym clothes to the store for errands, to girl's nights, and even in some cases to work! And let's not forget the most important place we wear them, to the gym!
But is does it really matter if you choose quality fitness clothing, the style, or maybe if you choose to be a little thrifty and shop a cheaper brand?
Well I'm here to answer all of your questions, and show you how the quality and type of gym clothes you wear can make or break your fitness!
1. Fitness Fabrics
Not all fitness fabrics are alike, and you can't just generalize this for any exercise. I mean, if you know you're running a half marathon would you want to wear a bulky, heavy cotton t-shirt that will get bogged down with your sweat? Absolutely not!
So, the first step in choosing the best fitness clothing is picking a performance fabric that works for your activity. Here are some categories to help you find your best choice:
Sweat Wicking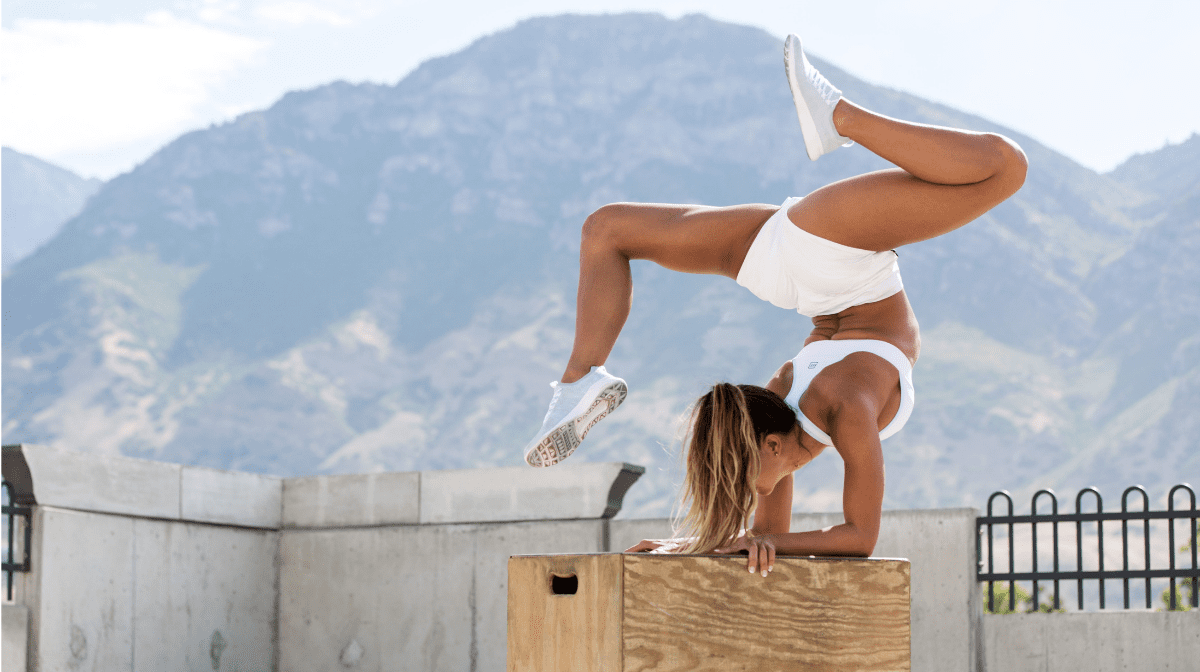 There's no denying the fact that we all sweat. Some people tend to sweat more on the level of a "beast", while those of you who are lucky don't even look like you are sweating at all!
No matter what level of perspiration you are at, though, a sweat wicking fabric is always essential when it comes to your fitness.
Sweat wicking fabrics are so efficient in keeping your body dry and cool during physical fitness. With modern technology, wicking fabrics have come a long way in being able to literally retain your body's moisture, and bring it to the upper surface of the material to help keep you cooled down.
So if you know you're going to be having a real heavy sweat-fest, choose a fabric that will help soak up that moisture, so you can work hard and not over-heat! Plus, no one wants to be a sweaty gym-beast!
Ventilation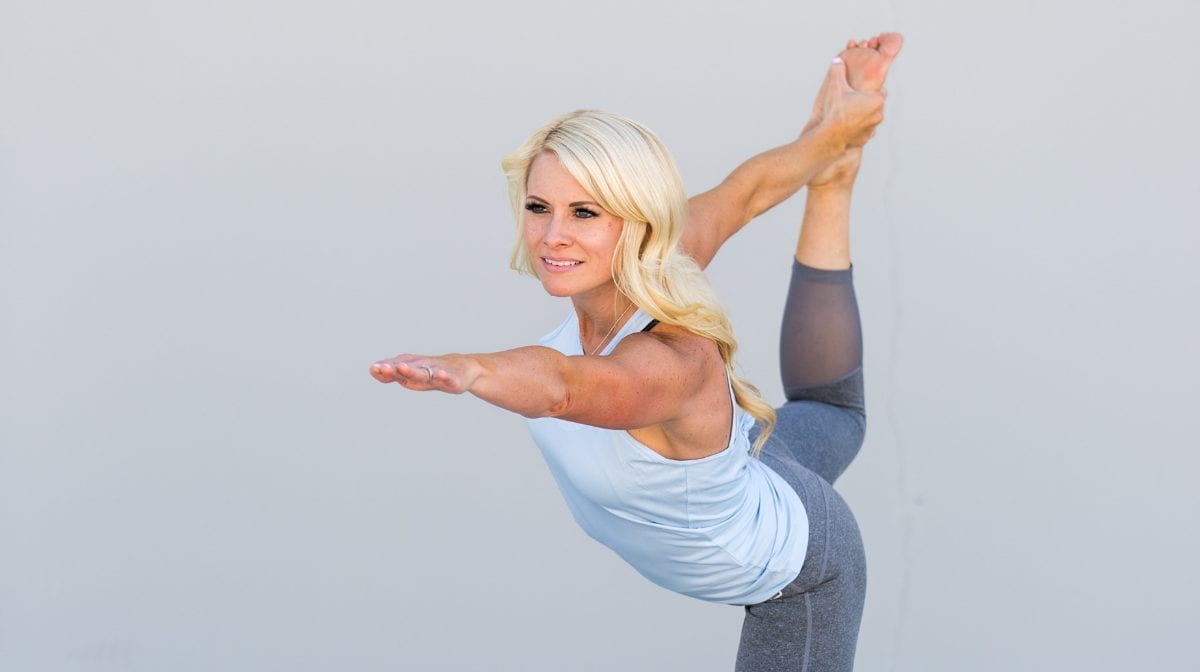 There's nothing cooler than a little ventilation! (See what I did there?)
But really, along with sweat-wicking fabrics, a fabric that allows your skin and body to breathe is equally as important!
If your body is feeling too constricted or covered, and no airflow is getting through, you may end up overheating. You want to be able to push it hard in the gym, and ain't nobody got time to have to sit down because of feeling too hot.
So choose a light, flowy fabric that isn't so tight against your body. Or choose a fitness tank that is open in the back, or leggings with mesh panels for more oxygen flow. You honestly can't go wrong, because in my opinion the more oxygen and air you can get the better!
Thickness of Material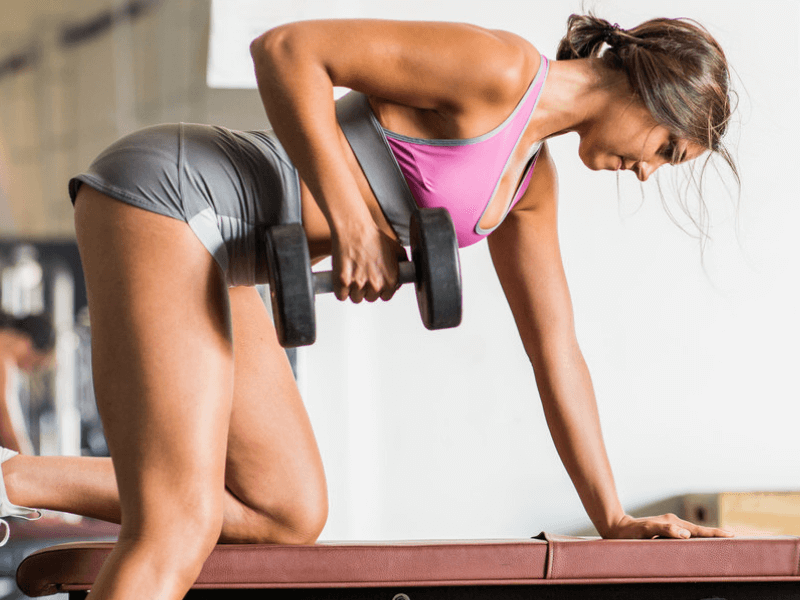 If there's one thing that will stop you from working your hardest, it might be the fact that you're worried whether your leggings are see-through or not.
We've all been there, right? You start doing squats, and instead of focusing on your good form and how many reps you have left; instead you're worrying about whether or not everyone behind you can see way more than they wanted to!
So it is crucial for you to find fabric that is thick where it needs to be. Like for instance, a tank top or shirt can be somewhat see-through, because we all love showing off our cute sports bra underneath. But leggings? Nope.
Find the right type of fabric that won't be see-through, and leave you constantly worrying about who's behind you!
The Best Tops, Tanks, Shorts and More!
2. Dress For Your Fitness 
When it comes to choosing quality fitness clothes, you also need to take into consideration the type of physical activity you are doing. If you wear the wrong type of gym clothes, it can sabotage your workout!
Here's a few things to consider when choosing what to wear for your workout:
Yoga/Stretching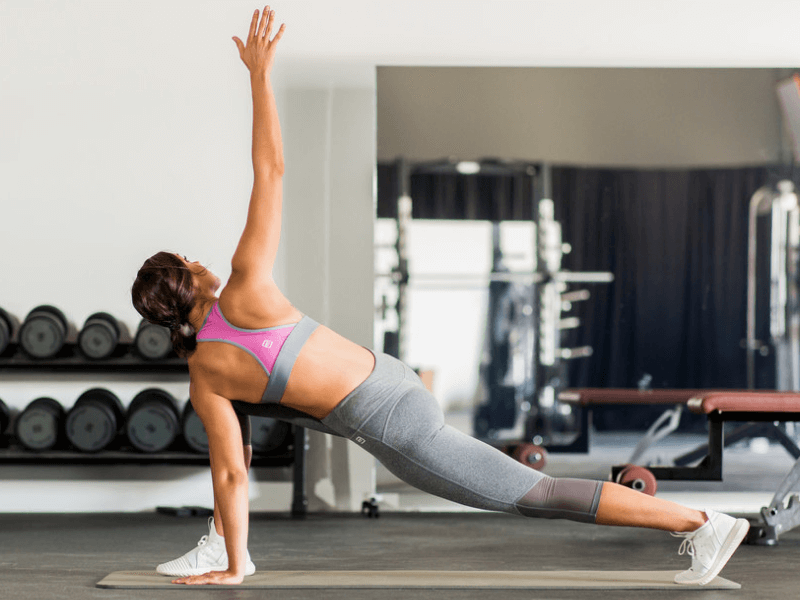 When choosing to do some namast-ayin' with yoga, you definitely don't want to wear anything too constricting.
Wear pants that have enough give in them or are stretchy so you can do just that; stretch.
Also, choose a top that is loose enough so you can move, but not too loose that it will fall up off of you if you're in a downward dog position.
And when it comes to support, you won't need more than a low-impact supportive sports-bra.
Running/Cycling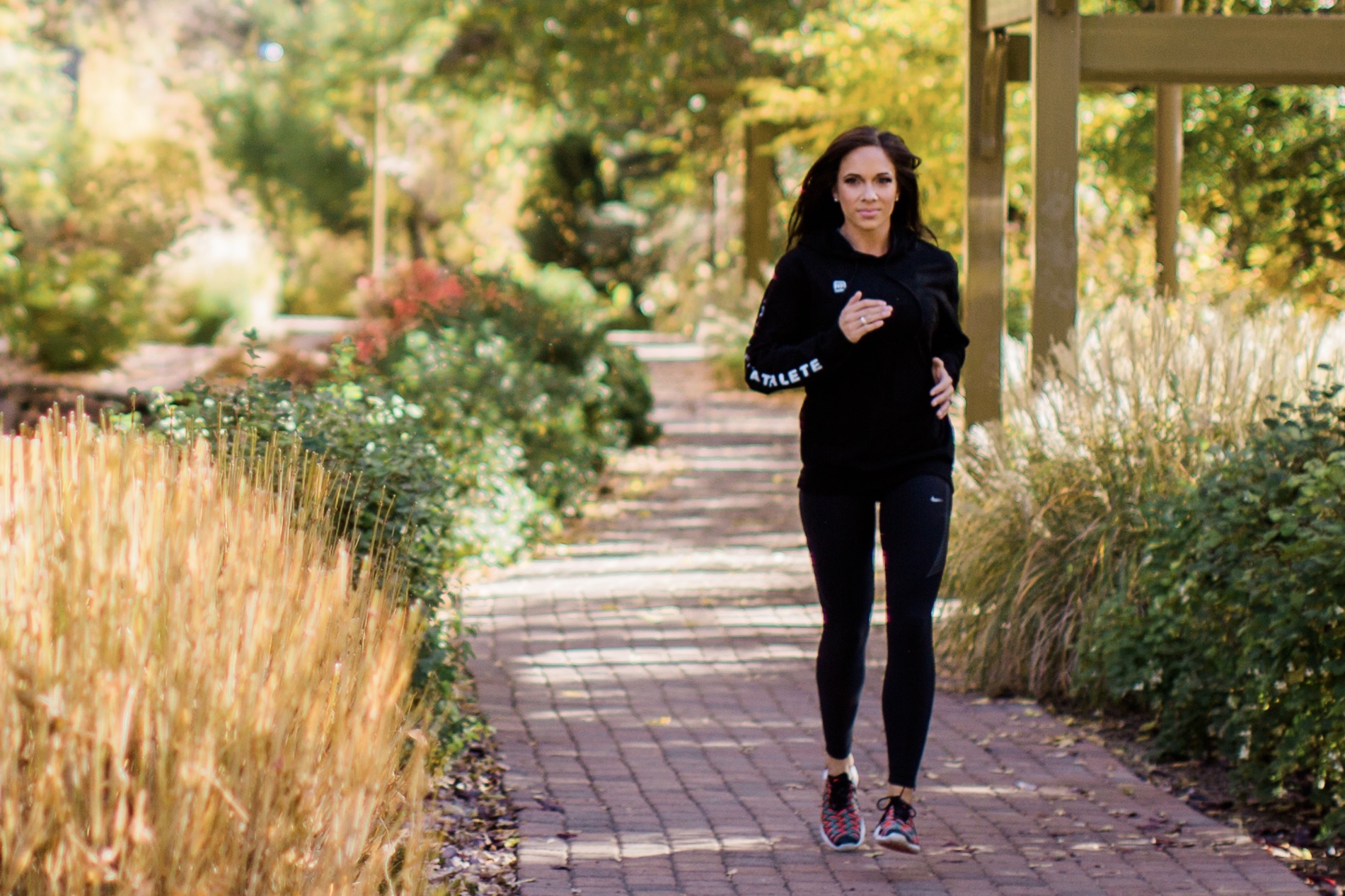 Adding in some serious cardio like running or cycling is a fantastic way to get the blood pumping and the sweat flowing. But you need to be thoughtful when it comes to the fitness clothing you wear.
Be sure to wear clothing that will cover the parts of your body that tend to rub together, to avoid developing rashes or chafing. Like for instance, if your thighs tend to get irritated during a run, wear longer shorts, or if you get chafed in your armpits wear a sleeveless top.
Specifically for cycling, you may want to invest in some cycling shorts or leggings with a little extra padded support for you to sit on, to avoid being sore from the seat.
Lifting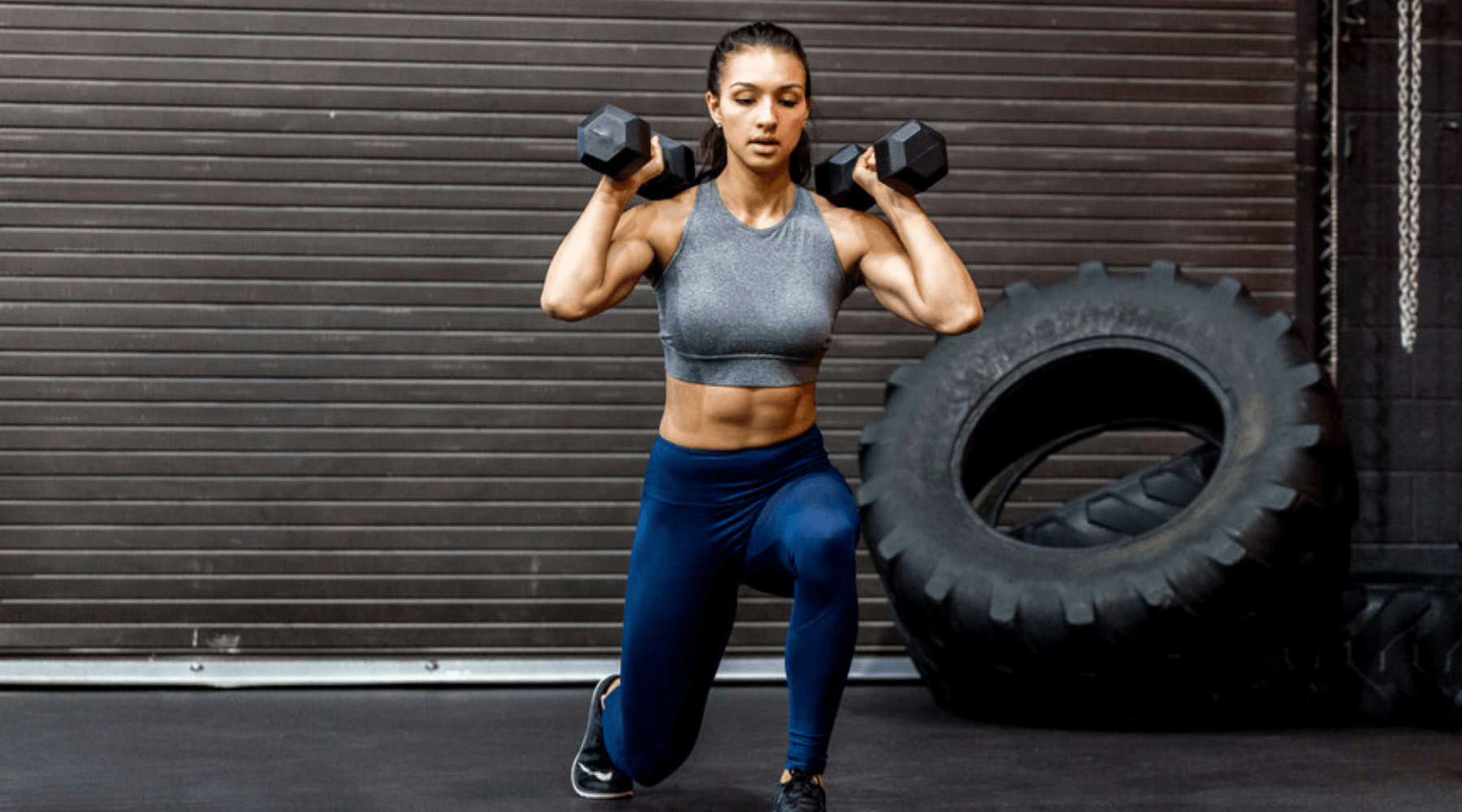 If you're ready to go get your lift on, be sure to wear the right type of fitness clothes.
You'll definitely want things that are a little more tight to the body, to avoid anything possibly getting caught in machinery if you are using equipment at the gym.
Also wear clothing that will move with you and stretch, so you can drop that squat as low as you can!
The Right Fitness Clothes Make The Difference
When it comes to confidence in the gym, the right fitness clothes can make or break your workout. If you have the right type of apparel on for your fitness, you can push your efforts to the max, and look good doing it!
Having the perfect pair of leggings, the right type of supportive sports bra, and the cute but functional tank top on will help you hit those last sets of lunges, or run that extra mile. Just remember ladies, with the right fitness clothes you can own any workout!
The Best Tops, Tanks, Shorts and More!