Cravings. That super annoying twinge in the back of your mind that inexplicably makes you want to munch. Usually, on foods you shouldn't be munching on.
You know how it goes, you're doing awesome on your new health plan. Exercising and fueling your body with the foods you know you should.
Then you go to a party or social gathering and without warning, the delightful scent of freshly baked brownies surrounds you.
You try to suppress your growing urge to eat them by thinking of something else, but it doesn't work. Eventually, you give in to that plate of brownies that has been taunting you for the past hour.
Cravings are a part of being human, but that doesn't mean they have to dictate your life! Too often they prevent us from reaching our health and fitness goals.
I'm leading a revolt to stop cravings and I've got a few tricks up my sleeve that are going to help you end the war with pesky cravings.
What Are Cravings?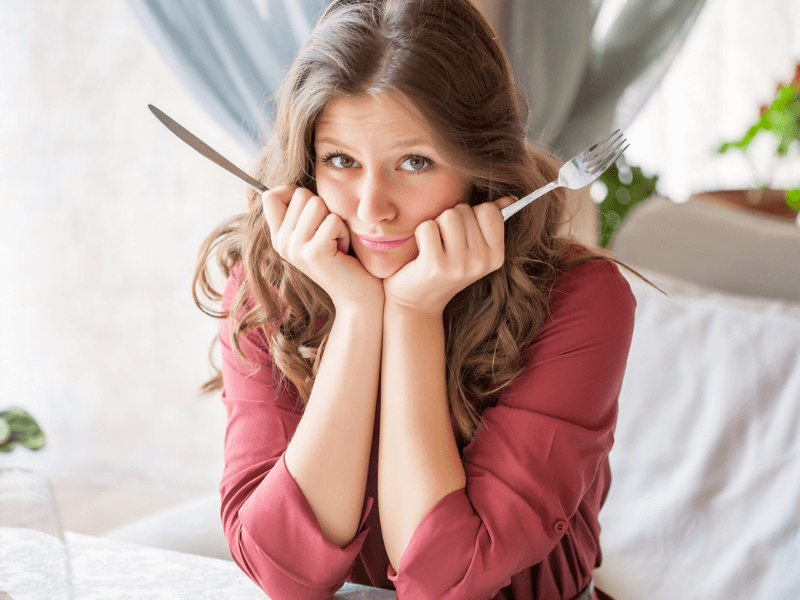 First off, what exactly are cravings? And why on earth are they so strong sometimes?
The more we understand about cravings and what our triggers are, the more likely we will be able to prevent them!
Cravings can be one big complicated cookie. They can hit when you least expect and the cause could be from several different triggers like hunger, mood, and your environment.
Hunger
Hunger and cravings go together like peanut butter and jelly. Like Ross and Rachel. Like Jimmy Fallon and Justin Timberlake.
Except hunger and cravings are far from entertaining. They are the biggest barriers to fat loss and achieving the fit body we work so hard for!
Hunger seems to block out any sort of reason from our heads. As a result, we end up eating the fastest option we can get our hands on, even if it's that bar of chocolate or the drive-through.
Mood
Stressful day at work? Check. Horrible mood? Check. A pint of cookie dough ice cream? Check.
It's old news that bad moods can trigger cravings for comfort foods. This is largely due to our biology.
Our brains have been trained that good tasting food, especially fatty and sugary foods, release the neurotransmitter and "feel good" hormone dopamine.
I mean, I guess our brain is just trying to do us a favor and cheer us up, but there are better ways to improve mood than giving into cravings and stuffing our faces!
Environmental Stimuli
Our environment can have a profound impact on just about everything about us from the way we act to how we eat.
When we are surrounded by unhealthy foods, you can be sure that you're going to want to eat those types of foods!
The good news is that most of you are in total control of what you buy and what you bring home.
Of course, this is easier said than done when we are constantly bombarded with drool-worthy food at the grocery store or in the media.
How To Stop Cravings
Now that we understand some common triggers of cravings and where they come from, now I'm going to let you in on my top four secrets to preventing them.
1. Include a source of protein with every meal.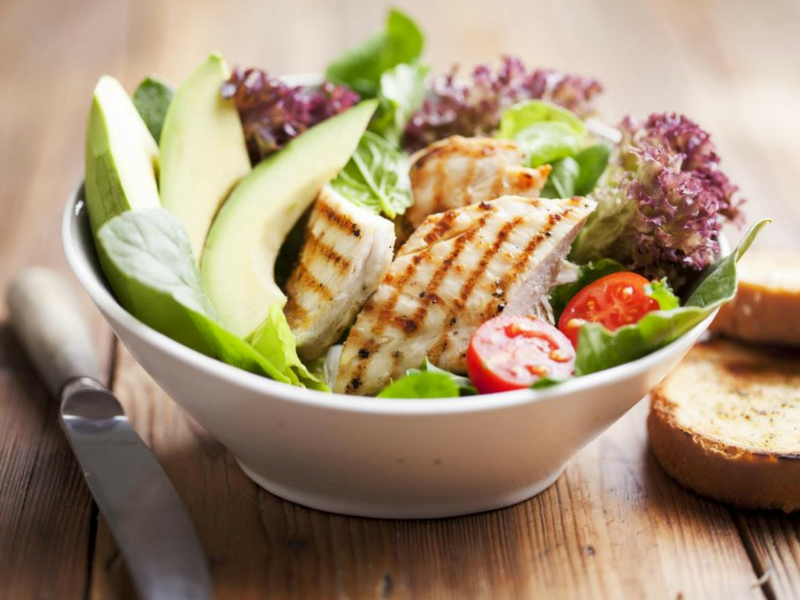 Getting enough protein is going to be your best friend in the fight against cravings.
Protein does way more than feed your muscles the amino acids they need, protein also helps keep you from getting hungry!
When you include a source of healthy protein with each meal, you'll actually slow digestion which keeps you fuller for longer. This is also good news for keeping blood sugar levels steady and to prevent energy drops. Win-win!
One of my favorite way to get the protein I need each day is with IdealLean Protein Bars for Women. They contain 20g of whey protein isolate, the highest form of protein available. Plus they taste amazing