We all know that nutrition is a complex subject. If you've ever delved into the world of health and fitness, even just to look up a good workout or find a nutritious recipe, you're probably aware that the amount of nutrition advice out there is staggering… and a lot of it conflicts. Even trusted experts often disagree with each other when it comes to what you should eat, how much you should eat, when you should eat… if you have a question, there are at least two different answers!
Here's a great example: Are eggs good for you or not? Over the past few decades, we've been told by experts that we should steer clear of eggs and eat them as infrequently as possible… and we've been told by other experts that eggs are a superfood we should always keep in our diets. It's hard to know where to turn for nutrition advice these days.
And if you're a woman, the confusion is even worse. Do you have different nutritional needs than a man? Yes! But you've probably found that almost all of the information out there about Protein is geared towards men, and especially men who are looking to build massive amounts of muscle.
Not only are you a woman, you're also looking to slim down a little and get a toned, lean physique, not a bulky one. You have different nutritional needs and different fitness goals than most men. You need information curated for YOU, not for a guy!
That's why I've put together this complete guide to protein for women: so that you don't have to dig through everything on the Internet to figure out what you need to know for your body.
Why Women Need Protein Powder?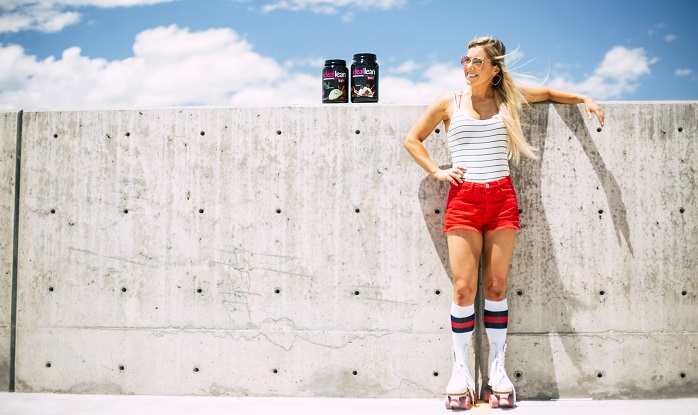 Protein is one of the most important components of a woman's diet, and yet most of us are pretty clueless about how much protein we need, why we might need more, and how we should get protein into our diets. I've sifted through all of the advice research for you, and I can give you exactly what you need to know!
As a Certified Nutritionist and Personal Trainer, I have plenty of experience working with women to improve their diets to get the health and fitness results they want. I know that this information can help YOU get your diet right to get lean and stay lean for life. Women's Protein powder will help you reach your goals!
I've divided this guide into four sections to teach you everything you need to know about protein:
1. You're Not Getting Enough
2. Myths: Protein and Women
3. Why You Need It
4. How to Get It
So sit back and read through! When you're done, you'll have a good grip on how protein fits into your healthy lifestyle, why you need it, and how you can get enough to meet your nutritional needs and achieve all of your fitness goals.
You're Not Getting Enough
Is it just me, or have you noticed that all you hear about is not getting enough water? I swear everyone has a huge insulated cup of the stuff on their desk now. Every car has a bottle in the cup holder. Everyone has a Camelbak for the trail and a cute tumbler for the gym. And while it's awesome to see so many people staying hydrated, you've probably got a handle on your water intake, which is one of the most important parts of staying fit and healthy.
But do you ever hear about not getting enough protein? I sure don't. And yet protein is almost as important as water, especially for women who are active. And I don't mean "active" as in "competitive triathlete" or "world-class bodybuilder."
I mean active as in you hit the gym a few times every week, or active as in you run around with the kids, or active as in you have a full, busy life! We all need plenty of protein to fuel our lifestyles, especially if we're not completely sedentary and most especially if we're trying to reach tough goals with our fitness.
Even though Americans tend to eat lots of meat, American women still often lack adequate protein in their diets! You might think you're getting enough from your usual meals, but are you sure? How can you tell? Here are some of the signs of inadequate protein intake. If any of these apply to you, take another look at your diet and read on!
(Looking for an easy way to get more protein in your diet? Check out IdealLean Protein Powder for Women!)