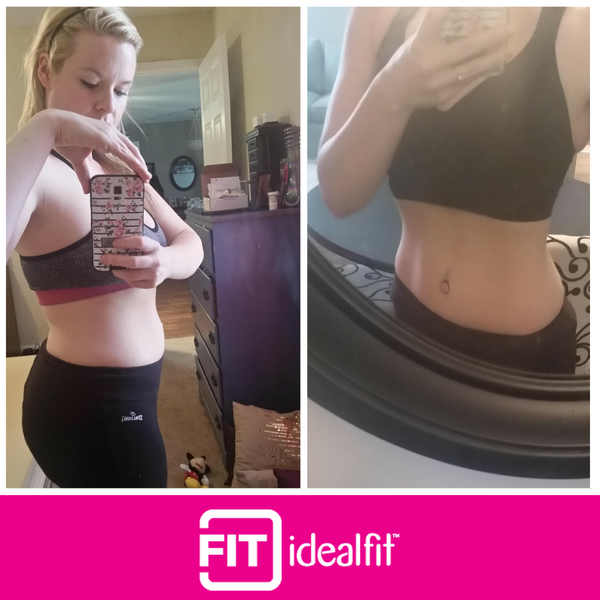 Check out our special Q&A and get inspired to create your own fitness journey!
Q: When did your journey start?
I first discovered IdealFit back in 2015. I got down to my goal weight and was lean and tone. Then I became pregnant with my second son in 2016 and began my journey again as soon as I was cleared by my doctor summer of 2017.
Q: What made you want to make a change?
I wanted to be healthier for my boys. I also wanted to feel comfortable in my own skin again, and to have energy.
Q: What tips do you have for others starting out?
Be consistent and keep a positive mindset. Know that it's not always going to be 100% easy, and you will have moments where you won't always be on plan and/or get in a workout. That's ok! There's always tomorrow.
Q: What have been some of the biggest obstacles you've had to overcome?
Nighttime snacking with my husband. It's always tough when we are hanging out after our boys have gone to bed, and we are watching our favorite shows together. That's when I want to start snacking
Q: What are some of your go-to, favorite meals?
I absolutely love buffalo chicken nachos and having a skinny cow ice cream sandwich with my IdealLean Mint Chocolate Protein on the side.
Q: What are some go-to supplements that have helped?
I have been a big fan of IdealFit products for a few years now.  I love the Mint Chocolate Protein, Peach Lemonade BCAAs, Blue Raspberry Pre-Workout and the IdealLean Burner supplement