Summer is an awesome time of year!
The weather gets warmer which means picnics, barbeques, and those trips to the beach that summer brings along in tow.
But the best part about the warmer weather might just be the opportunity to head outside for your workout!
Those of you who are already acquainted with working out in the great outdoors know how awesome it is.
And as it turns out, there are actually some pretty great benefits to working out outside!
Benefits of an Outdoor Workout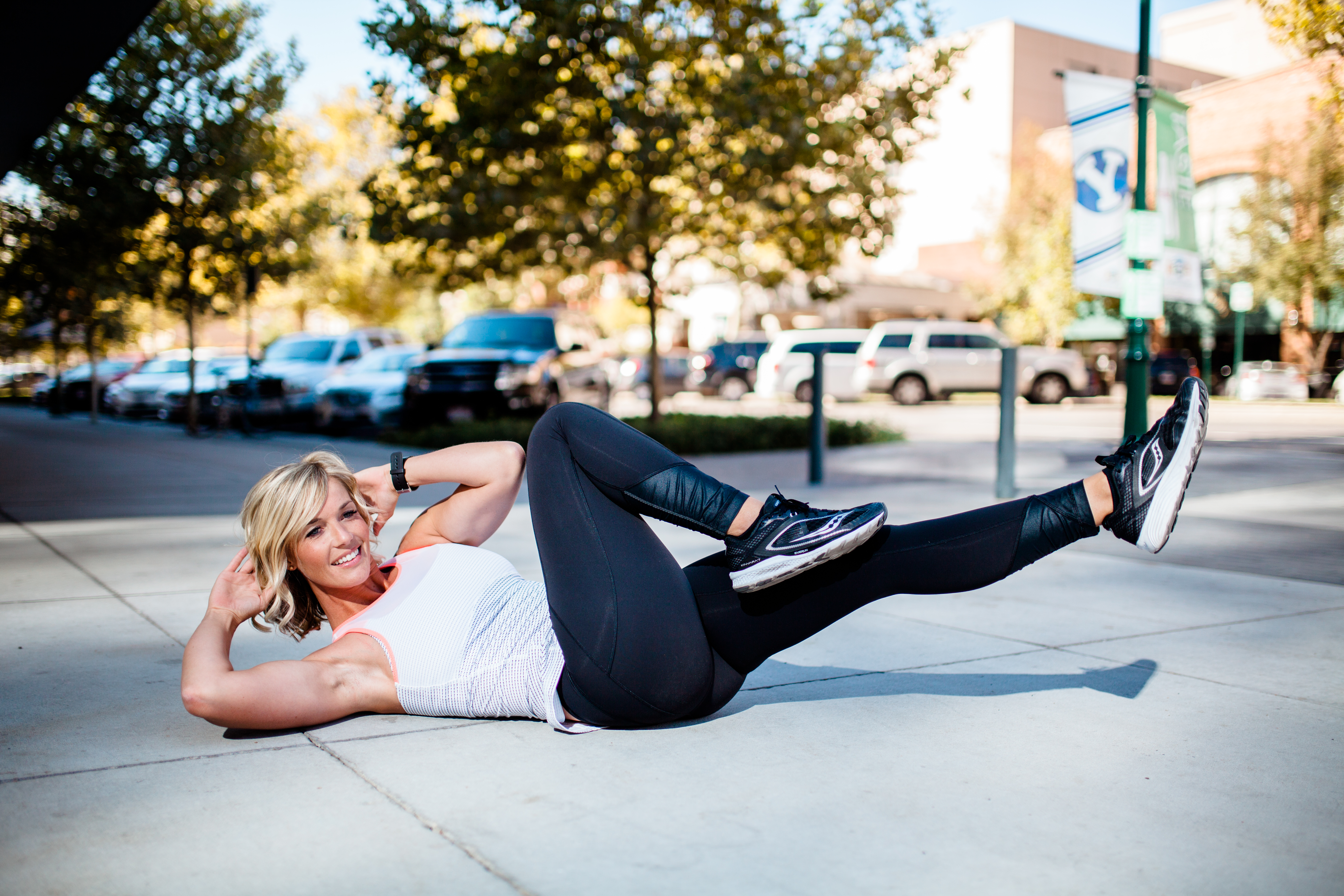 You already know about the physical benefits of exercise.
It can improve heart health, lower your risk of many diseases, and can help you reach your goals of burning fat and building lean muscle!
But what you might not know is that the psychological benefits of exercise are pretty well documented too.
Exercise can help to release stress, it promotes a sense of well-being, and did you know that exercising outside can actually improve the psychological benefits of working out?
That's right! Studies suggest that exercising outdoors provides a greater sense of well-being, can make exercise more enjoyable, and can even help you keep up with your regular workout schedule!
Another awesome perk of going outdoors is the benefit of soaking up a little sun!
The Sunshine Vitamin
Just to be clear, I'm not advocating prolonged sunbathing on a regular basis. The effect of sun exposure on skin cancer is definitely a legitimate concern.
But a little bit of time in the sun every day is okay, and sunshine has been shown to boost your vitamin D production!
Vitamin D plays a role in maintaining healthy bones, supporting the immune system, and has even been called the "happiness vitamin" for the role it may play in supporting a good mood!
So if you do have the opportunity to head into the great wide-open, take advantage of it!
And if you're looking for ideas to have the best outdoor workout ever this Earth Day, I might just have a few suggestions.
Ideas for Outdoor Exercise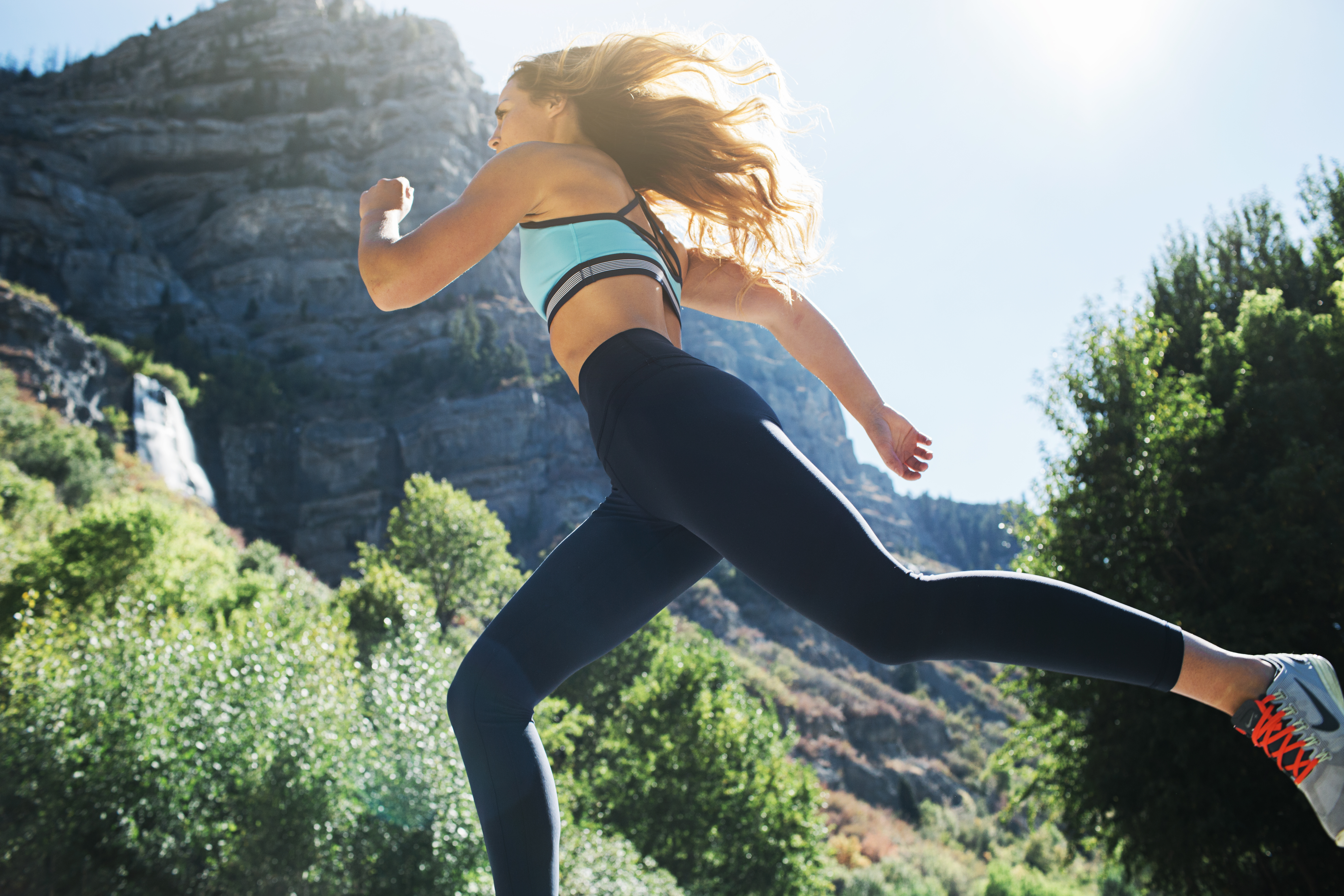 When you think of exercising outside, you might imagine walking, jogging, or hiking, each of which can be a great workout! But if those aren't really up your alley, don't give up on the outdoors altogether.
There are so many other options!
Think about the workouts or exercises you already do on a regular basis that don't require any equipment.
Thinking of something? Whatever you've thought of, chances are you can do it outside!
Beyond what you just came up with, here are a few additional ideas for awesome outdoor activities.
Subscribe to our VIP Newsletter
Receive awesome FREE fitness and nutrition information, exclusive deals, amazing free recipes, expert advice, professional training tips and much more!
Outdoor Exercises
Hill Sprints
Running uphill provides an incredible workout.
As you fight to climb up the hill, gravity is pulling you down, causing your muscles to have to work harder than they do when running on flat ground.
Find a nearby hill that has a trail or road, and run up as far as you can. Once you hit the point where you're too tired to run any further, turn around and walk down.
Rest as long as you need to, and then repeat until you feel that your workout is complete!
A hill is also a great way to easily see your progress from one workout to the next. If you run it once or twice each week you can track how high you're able to go and compare it against your previous runs.
Bike Riding
You can ride your bike just for fun, for your morning commute, or as part of your daily workout!
Riding your bike is great because it gets you outdoors, burns calories, and can definitely help you reach your fitness goals.
Your bike is an extremely efficient piece of equipment, which makes it a great option for using it as a means of transportation.
But when your objective is exercise, you really have to push yourself to take it from a decent workout to a truly awesome one.
That's not to say that it's can't be done though! Just implement high speed, long distance, or hills into your bike ride, and you can have a workout that will kick your butt!
Swimming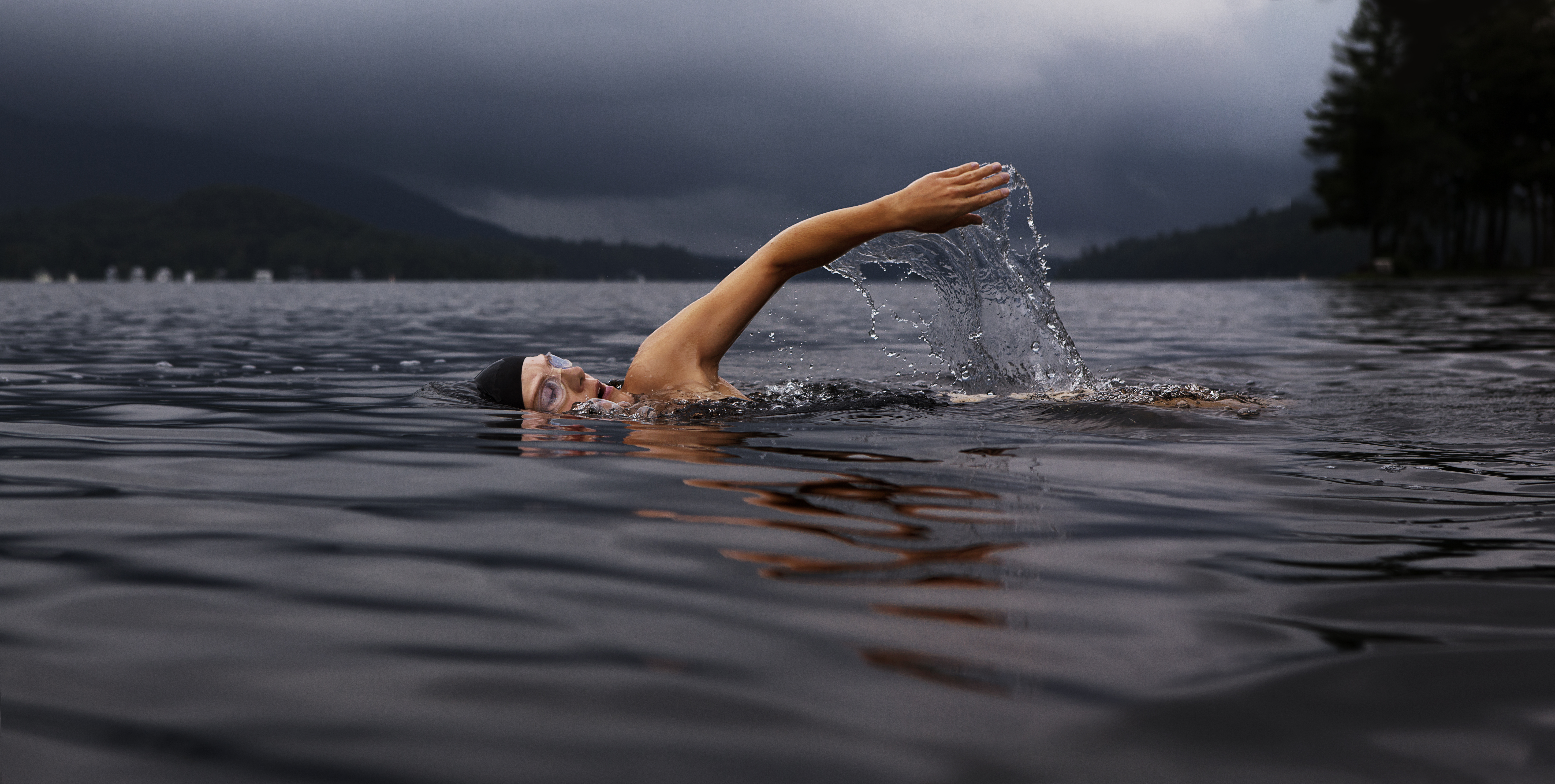 An outdoor swim might be a tough one for those that don't live near water, but for those who do, take advantage!
Swimming is a great workout because it engages your entire body and it requires constant movement not to sink, which keeps your heart rate up.
For natural bodies of water, just make sure to double check that they're safe for swimming before you hop in.
If you don't have a natural body of water nearby, try to locate an outdoor pool that has swimming lanes you can use.
Classes
There may be outdoor workout classes available near you that meet weekly, bi-weekly, or even daily to run, hike, do yoga, or some other group activity.
Depending on where you live, there might even be free classes offered! And what's better than free, right?
A class can help keep you on track by providing motivation, accountability, and a sense of community. It's also a great place to meet new friends!
Utilize Your Surroundings
While a lot of people like to simplify their outdoor workout, you don't necessarily need to go equipment free.
But to avoid lugging weights or other things around with you, try to figure out ways you can repurpose the things around you and incorporate them into your workout!
Consider these examples.
Tree branches
Do you have a park near you? If so, chances are high that you'll find at least a tree or two. If any of them have low hanging branches, you're in luck. You have nature's own pull-up bar!
To use it as part of a killer workout, try a fast pace push-up/pull-up circuit. Start with 10 push-ups or as many as you can do. Then rest for 1-2 mins before performing a round of pull-ups, again performing 10 reps or as many as you can. Rest for another 1-2 mins. Repeat this 3-5 times, and you'll definitely be feeling the burn.
Playground equipment
The equipment varies from playground to playground, but most of them have a handful of things you can use as makeshift workout resources.
An overhanging bar can be used to do pull-ups. If it's the right height you can use the slide to perform dips, assisted push-ups, and more! A platform of any kind is great for doing step-ups and jump-ups.
Park bench
A park bench can also be used to perform step-ups, jump-ups, or even dips!
Stairs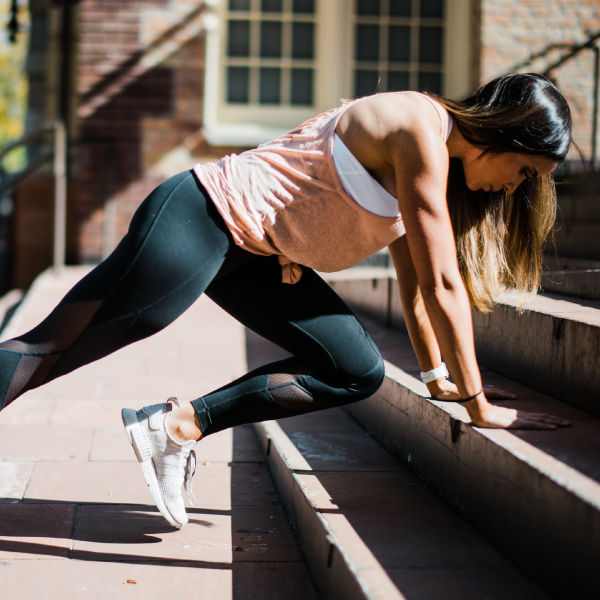 Ok, so stairs technically might not be considered "equipment" per se, but a good set of stairs can help you get a great workout. Running up stairs is great exercise.
But you can also get creative with your stair workout. A quick search for "agility stair workout" and you'll surely find a number of workouts used by professional and amateur athletes to increase speed and agility.
An example of a stair workout will have you doing circuits like this. Keep your feet together, jump up the stairs one step at a time. Then try it with just one leg. Then try skipping a step.
This can improve your agility and burns a ton of calories if you keep your heart rate up.
Conclusion
Trust me, taking your workout out-of-doors will make your day better. But don't get me wrong-I'm definitely not saying that it's the only way to workout.
If you can't make it outside for some reason, you're not off the hook! You should still workout indoors because exercise is good for you no matter where you do it. But if it is a possibility, don't pass it up!
Whether you keep it simple with a good old-fashioned run or get a little more creative with your training session, heading outdoors is a sure way to have a fun workout and get in touch with the Earth around you.
So get out of the gym and own your workout today!
Subscribe to our VIP Newsletter
Receive awesome FREE fitness and nutrition information, exclusive deals, amazing free recipes, expert advice, professional training tips and much more!