Let's be real for a second. As much as we love the holidays, curling up in a blanket with cocoa, and playing in the snow, I think we can all admit how happy we are that winter is finally over.
Spring is here! That means birds are chirping, the leaves are budding, and the world's starting to come to life again. It also means that summer is right around the corner, which is your signal to start preparing for that summer body if you haven't been!
It's been a long winter and we probably all slipped into hibernation mode to one degree or another. But the return of warm weather and sunny days brings with it trips to the beach, the pool, barbecues, and everything under the sun!
So there's no time to waste in getting your body ready to see the sun again!
Here's my list of 5 things you can start doing today to kickstart your summer body!
1. Track Your Macros
You may have heard the saying that abs are made in the kitchen.
That's not to say that you should workout in the kitchen. But the way you eat will seriously make or break the results that you see!
This principle is not only true for abs, but really for any result you're after. When trying to lose fat, gain lean muscle, or maintain your current body composition, nutrition is just as important as exercise.
A lot of women totally understand this and try to apply it, yet don't realize how many things they're eating that sabotage the results of their hard work.
Sometimes that salad may have way more fat than you thought, or your afternoon snack might secretly be hiding a ton of sugar. The most destructive oversights are the bites, licks, and tastes that are often forgotten.
Tracking your macros will help you leave no calorie unaccounted for, and will propel you toward reaching your fitness goals!
2. Take Your Workout Outdoors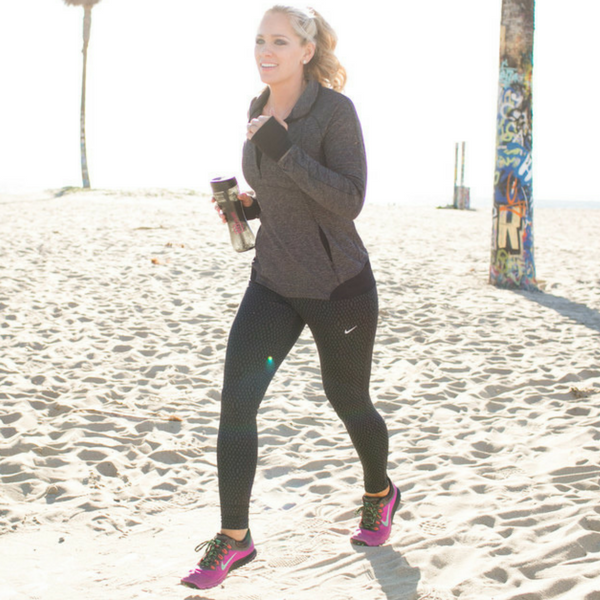 Take advantage of the warm weather by spending your next training session in the great outdoors!
One of the benefits of warm weather is being able to get out of the gym and head outside for your exercise. Running an actual route along a road or trail beats running on a treadmill any day.
The fresh air and change of scenery will make your workout a more pleasant experience, and studies show that spending time outdoors can lead to greater vitality!
You don't have to spend every workout outside, but doing so occasionally can help prevent mental fatigue and keep you motivated to work hard and reach your fitness goals.
3. Don't Skip Cardio
Cardio can be a scary word for a lot of people. But when trying to achieve your ideal self, doing cardio is a must!
This portion of your workout is usually when the most calories are burned.
But what if you hate the thought of endlessly running on a treadmill? Not to worry! There are many options for cardio, and once you find the one for you, you'll start to love it!
To maximize the fat burning potential of your cardio session, consider implementing high-intensity interval training. This method of training has been shown to burn more fat than steady state.
(And for more tips on having a better cardio sesh during your next workout, check out my solutions to common cardio problems!)
4. Stay Hydrated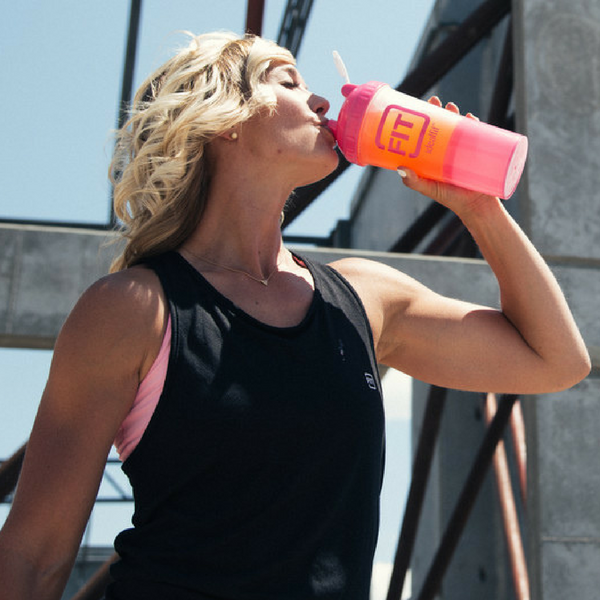 This may sound like a simple thing to focus on, but it can make a huge difference in achieving your goals!
As the temperature starts to warm up again, it's important to consume enough water. Especially since you may be starting to workout a little bit harder than you've been accustomed to over the past couple of months.
The last thing you want to experience when trying to reach your goals is dehydration, which will slow you down and make you feel awful!
So make sure to drink enough water every day, and try some BCAA's with added ingredients to promote hydration! BCAA's are an amino acid blend that aids in muscle recovery and helps to reduce soreness. Get them with coconut water powder for improved hydration!