We just launched another light and refreshing flavor of Clear Whey Protein! Our NEW Strawberry Clear Whey is just the thing you need to help you with your goals this spring. It's great with water or you can mix it into some fun recipes, like the ones below.
Here are just a few reasons why our Clear Whey Protein is awesome:
Zero Sugar/ Zero Fat/ High Protein
Refreshing Taste
80 Calories
20g Protein
Our Clear Whey is low calorie, high protein, and perfect for helping you reach your macro goals. We hope you try these recipes below and to get started, grab a tub of our Clear Whey Protein.
Strawberry Crumble Bars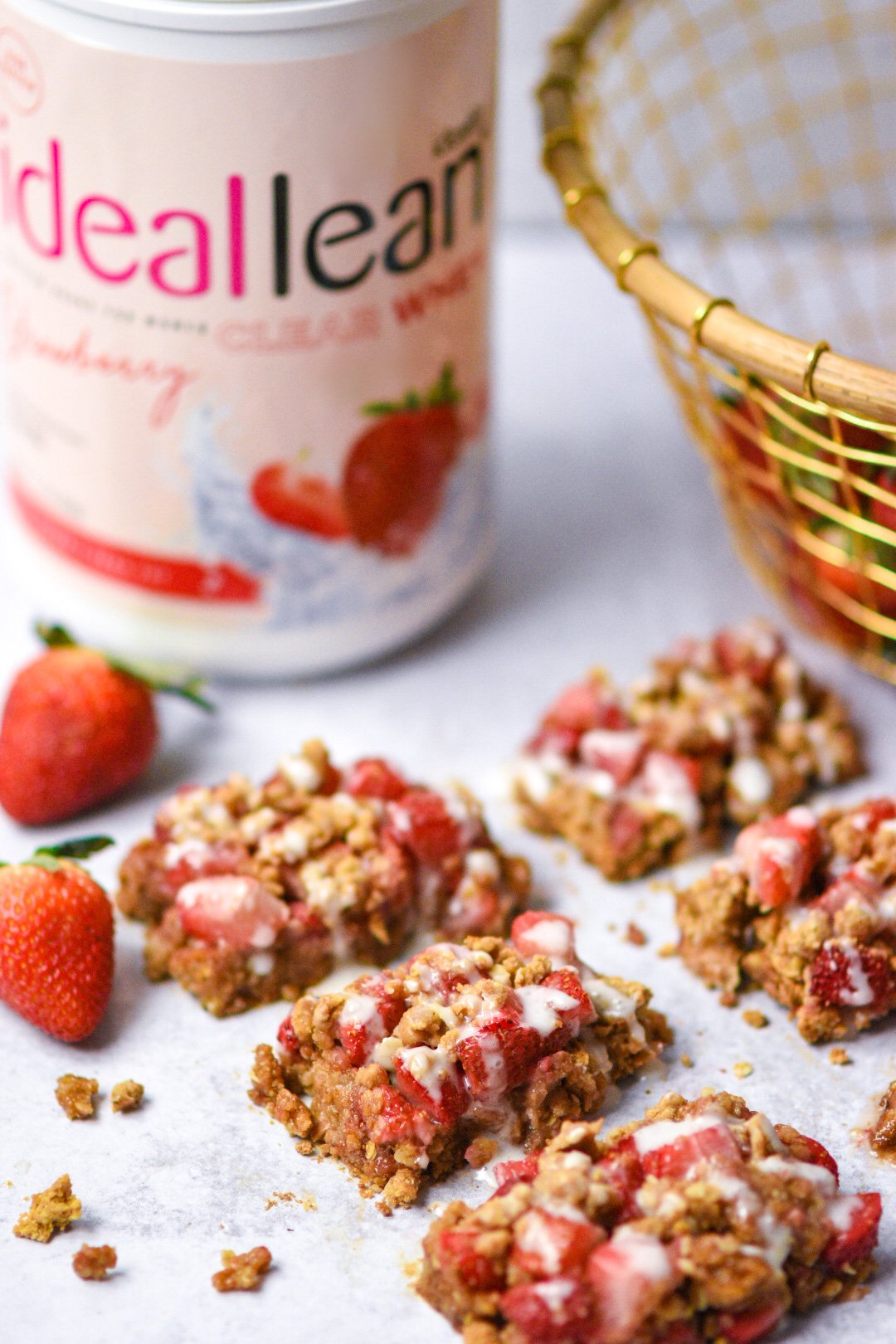 INGREDIENTS
1 cup old-fashioned rolled oats
1 scoop Strawberry Clear Whey Protein
1/2 cup Whole Wheat flour
1/4 cup light brown erythritol
3 tbs melted coconut oil
4 tbs melted peanut butter
2 cups strawberries
Glaze *optional*
1 cup powdered erythritol
3 tbs almond milk
INSTRUCTIONS
Heat oven to 375 degrees F. In a microwave-safe bowl heat together the peanut butter and coconut oil. Stir until smooth.
Swift Clear Whey into the peanut butter mixture, stirring constantly.
Lightly whisk flour, oats, and brown erythritol. Slowly fold in the peanut butter mixture. Add water if the mixture is too crumbly.
Line an 8 by 8 inch pan with parchment paper. Press most of the mixture into the pan, leaving a small amount to sprinkle on top(1/2 cup). Dice your strawberries and place them on top of the crust. Then add the remaining crust.
Bake for 25-35 minutes.
Take out and let them cool. Then whisk together ingredients for glaze and drizzle onto the top of the bars. Enjoy!
Makes 12 bars. Calories per bar: 120. Net Carbs: 7 g. Fat: 7g. Protein: 5 g.
Strawberry Spritzer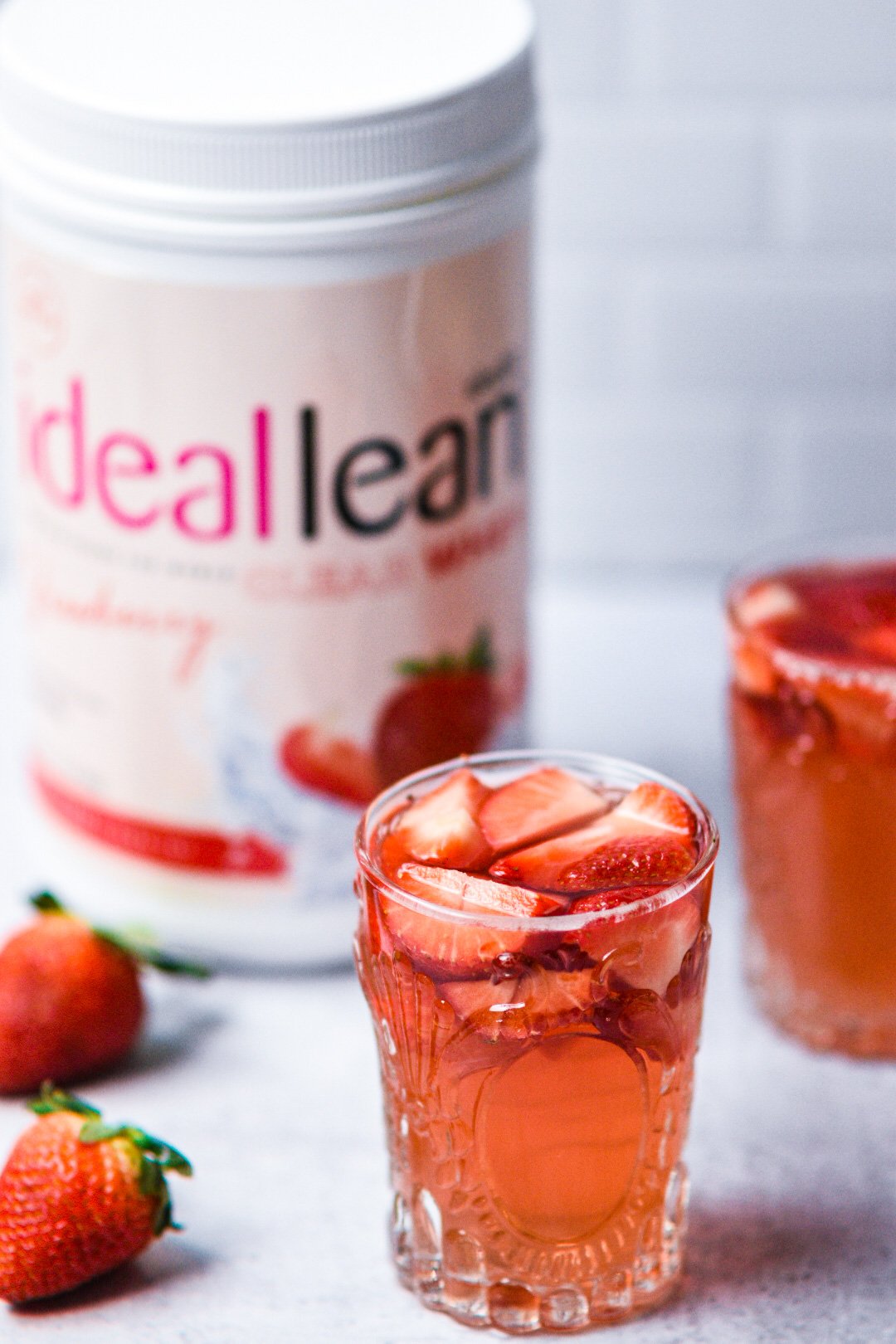 INGREDIENTS
2 cups sparkling water
1 scoop Strawberry Clear Whey Protein 
2 tablespoons lemon juice
1/2 cup fresh sliced strawberries
INSTRUCTIONS
Mix the sparkling water with the Strawberry Clear Whey. Wait two minutes for the Clear Whey to fully dissolve. Add Lemon juice and strawberries. Enjoy!
Makes 1 spritzer. Calories: 104. Net Carbs: 4 g. Fat: 0 g. Protein: 20 g.
That's all there is to it! These recipes are light, tasty, and a great way to get more protein in. Be sure to grab our NEW Strawberry Clear Whey on sale by clicking the banner below.