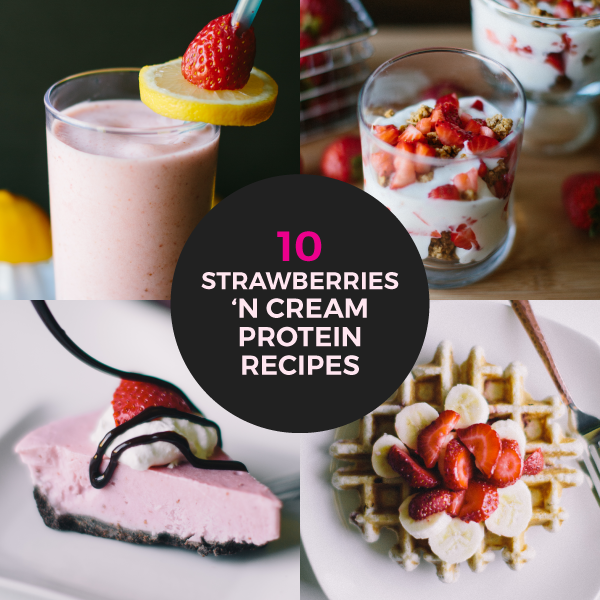 My extended family is all about adding cream to their fruit. And for good reason. It is a delicious, creamy, and sweet treat. But when they load so much cream onto their strawberries that they can no longer see the fruit? They are probably defeating the purpose of eating fruit in the first place.
Strawberries 'N Cream IdealLean Protein is a great alternative. It is still deliciously creamy and sweet but it doesn't contain any sugar, fat, or carbs, and is low in calories. To help you work towards your fit goals to build a lean, toned body.
To see the best results possible, you need to push yourself in and out of the gym. Real results are seen when you work out hard and supply your body with the right muscle-building nutrients it needs to recover effectively. And that is why we formulated IdealLean Protein. It will help you to reap the benefits of your hard work and provide your body the nutrients it needs to amplify your results.
Not in the mood to drink your protein? Try these 10 delicious and healthy Strawberries 'N Cream IdealLean Protein recipes instead.