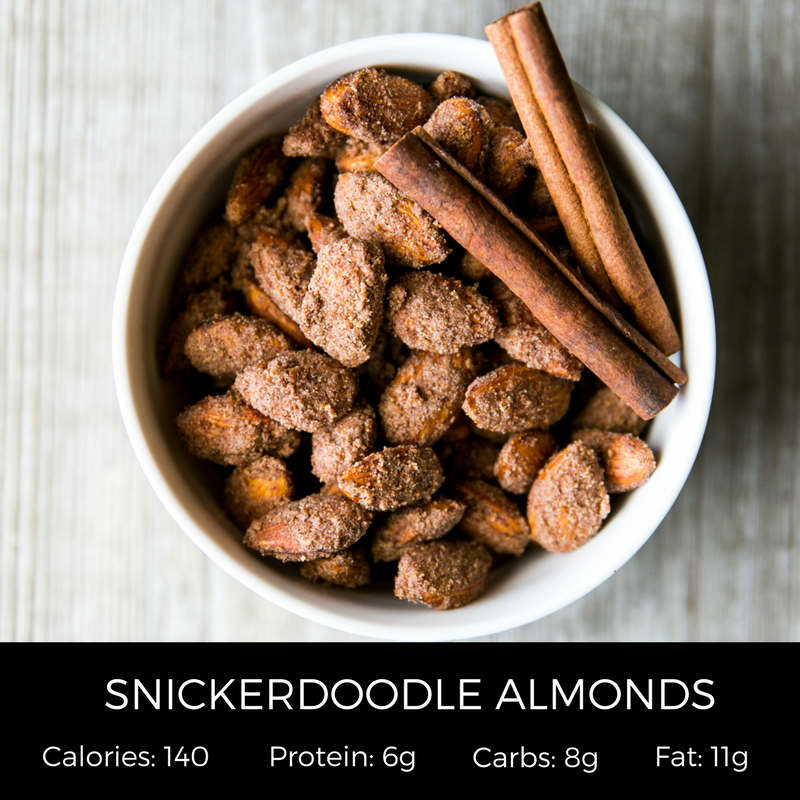 Serves 8. Serving size: 1/8 cup
Ingredients
1 cup whole, raw almonds
1 tbsp honey
2 tsp coconut oil
0.5 scoop French Vanilla IdealLean Protein
2 tsp cinnamon
1 tbsp coconut sugar
Method
In a medium bowl, combine the protein powder, cinnamon, and coconut sugar. Once powders are all mixed, put mixture into a sealable plastic bag.

Next, heat the honey and coconut oil in the microwave for about 20 seconds. Just to melt the coconut oil. Pour the honey mixture into a bowl with the almonds and stir to coat the almonds well.

Add the almonds into the plastic bag with the sugar coating, seal, and shake to coat. Enjoy!