"I totally have time to prepare five or six nutritious meals every single day."
Said no one ever.
We all know how important good nutrition is, especially when you're living a fast-paced lifestyle. Which is pretty much all of us, right?
Eating right is especially important when you're chasing fitness goals that involve building muscle, losing fat, or increasing strength.
It can be tough to get your nutrition on point though. Skipping meals due to a hectic schedule only makes matters worse.
Tell me if this describes your day: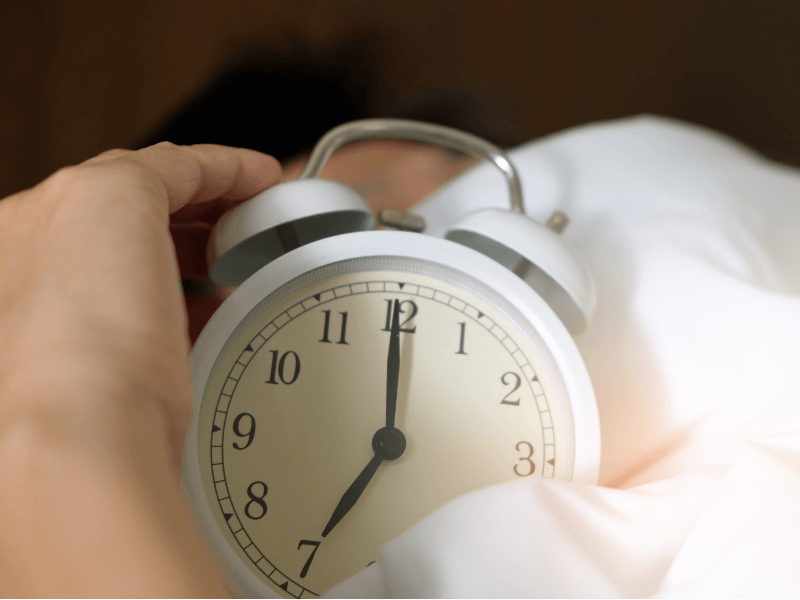 The alarm goes off and you power through the morning fog, stumbling your way toward the fridge. One bite into breakfast and you're interrupted by the mad dash of getting ready for class, work, or getting the kids ready for school.
There goes your first meal of the day. You tell yourself you'll eat a nutritious lunch to make up for it. But something always seems to get in the way of that too.
You wade through the mid-afternoon hunger cravings with the help of a bag of chips or a candy bar, and by the time you get home that night, you are completely famished.
Not yet having enjoyed a meal, you finish off the day by eating pretty much non-stop until bedtime.
Sound Familiar?
If this sounds like you, don't worry-you're not alone! One of the biggest reasons women reach out to me is actually to ask for help in combating this very thing!
Regularly eating nutritious foods throughout the day, and avoiding eating too much at night, are important for several reasons.
For starters, overeating at night promotes weight gain and can derail your weight loss program. Also, when you go all day without eating, you switch into starvation mode, signaling your body to hold on to its fat stores, and promoting a catabolic state (meaning your body starts to feed off your muscle ?).
But what if you don't have time to sit down for meals?  The answer is snacking.
Structured snacking can help you reach your goals of building lean muscle, toning up, and burning fat. There's a little more to it than you might think, but I can tell you everything you need to know.
Benefits of snacking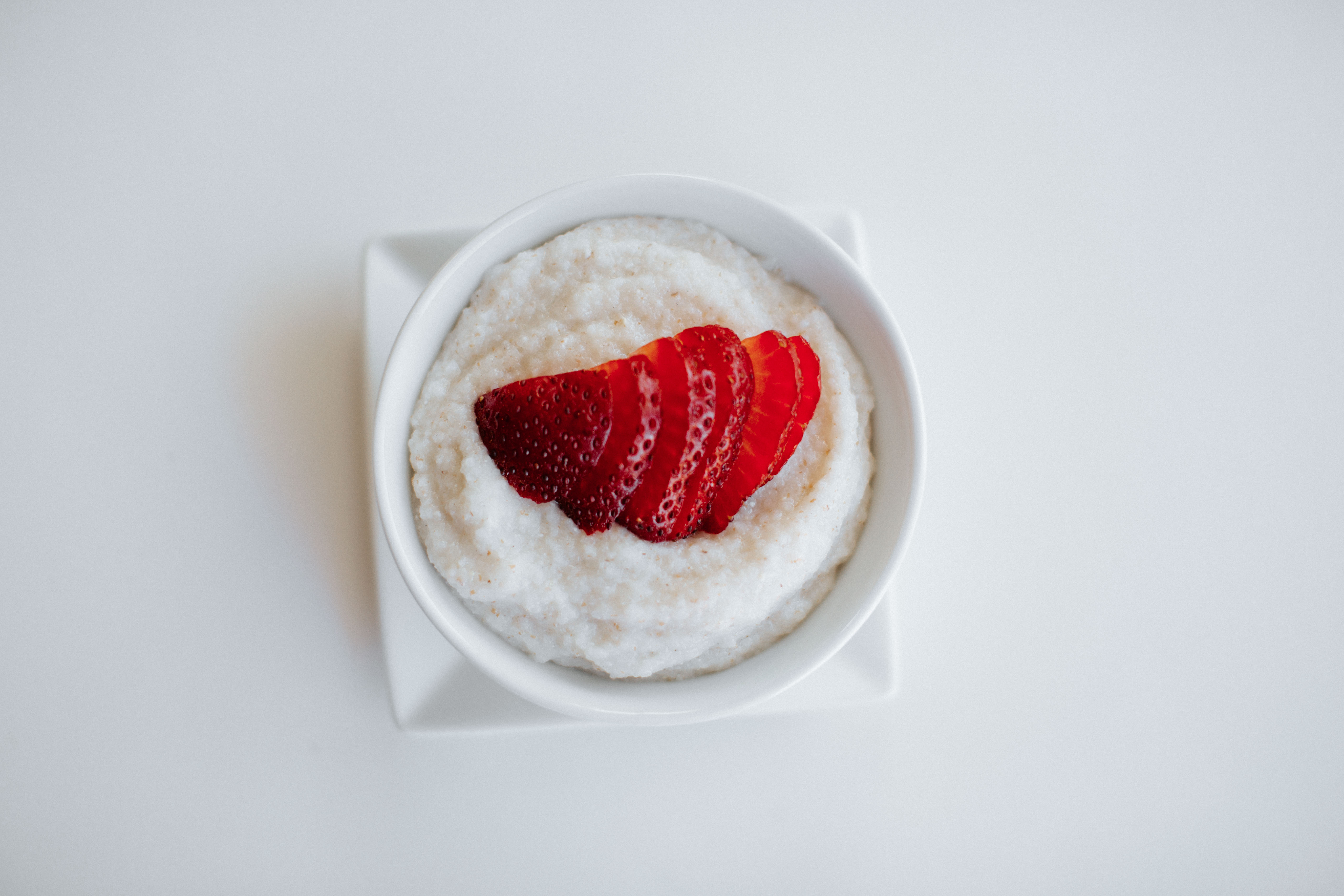 Snacking is a great way to help you meet your nutrition goals when life gets crazy. When properly planned out, there are many benefits to healthy snacking.
-Snacking can help if you're struggling to reach your macro goals.
-Well-timed snacks can give you the energy to power you through the day.
-Snacking can help you eat less at dinner time because you aren't ravenous when you get home.
-Snacking can spice up your diet to make it a little more fun.
-Healthy snacks will keep you from reaching for junk food when you get the afternoon munchies.
When considering all the great benefits of snacking, just remember that snacks have calories too!
I don't know what it is about snacks, but there's a tendency to sometimes think that since it's not a meal, it somehow doesn't count toward your daily calorie total.
Don't forget to account for your snacking calories!
Why some "healthy" snacks aren't really healthy
There are a ton of snack items out there that are being marketed as health foods but which would really fit in better on the candy aisle.
A lot of the yogurt, energy bars, dried fruit, granola, trail mix, fruit juice and veggie chips that are being promoted as healthy snacks can actually be pitfalls in your efforts to be healthy.
For instance, a popular yogurt's nutrition label reads like this: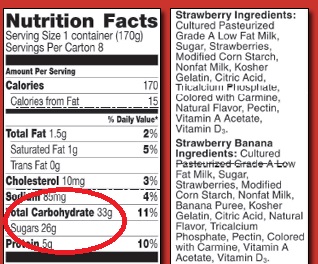 As you move down the nutrition facts, everything seems fine. That is until you notice a whopping 26g sugar and 33g total carbs! A quick glance at the ingredient list confirms that sugar is the second ingredient. This is just one example of a "healthy snack" that would be best left on the shelf.
Unfortunately, this isn't an isolated example. Surprisingly high calories, fat, and sugar are lurking behind many popular snack foods.
While these are okay to eat once in a while, they can be nutrition killers if you indulge too frequently.
What to look for in a snack
If I just ruined all your go-to snack foods for you, I'm sorry! But not to worry, because there are plenty of delicious and nutritious options that you definitely can (and should) be snacking on!
Here are a few things to look for when choosing a snack that will help you reach your nutritional goals:
–High protein– Protein helps to maintain and build lean muscle mass, promotes healthy hair skin and nails, keeps you feeling full for longer, and supports bone health. Whether your fitness goals include building muscle, losing fat, or a combination of the two, it's absolutely critical to get enough protein in your diet. You can beef up your protein intake by snacking on high protein foods throughout the day.
-Low carb– Your total daily carb allowance will vary depending on personal preference and whether you're following a particular diet. But as a general rule, you shouldn't be getting too many carbs from pre-packaged snacks. While there are exceptions, most high carb processed snacks feature a lot of sugar, which is your arch nemesis when trying to stick to a good nutrition plan.
-Portability– The last thing you want to deal with is a snack food that is difficult to carry and store or that puts you in danger of making a mess. Even the most careful eaters can find a way to wear their food when dealing with melty, gooey, or crumbly snacks. It may be a bit more difficult to find a healthy snack that's portable and not messy, but it definitely can be done.
-Tasty– This probably goes without saying, but make sure your snack has a taste you enjoy. If it doesn't taste good, you won't want to eat it, and you run the risk of trading it in for junk food. Now, you might be thinking that "healthy" and "tasty" don't go together when it comes to snack foods. But trust me, there are plenty of delicious healthy snacks waiting for you to find them.
Suggestions
For some awesome snacking suggestions, you'll definitely want to check out my list of recipes for 20 Healthy HIGH-PROTEIN Snacks To Keep You Fit and Full. If you need even more ideas for great recipes, take a look at our 16 Simple and Delicious Healthy Snack Ideas.
Consider the following options:
-ROASTED CHIPOTLE CHICKPEAS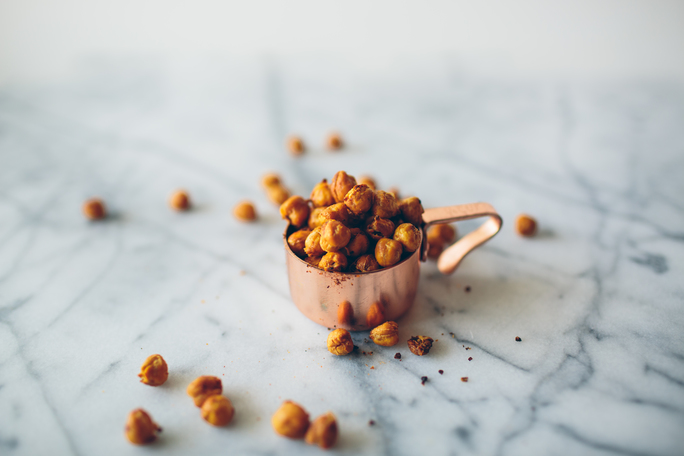 1 (15 oz) can chickpeas
2 tbsp. olive oil
2 tsp. chipotle seasoning
Preheat oven to 400 degrees Fahrenheit.
Drain and rinse chickpeas, then mix with olive oil and chipotle seasoning until fully coated.
Spread onto baking sheet and bake for 30 minutes.
Prep time: 2 minutes
Bake time: 30 minutes
Makes 3 servings. 
Calories: 231, Protein: 8g, Carbs: 25g, Fat: 10g
-TURKEY ROLLUP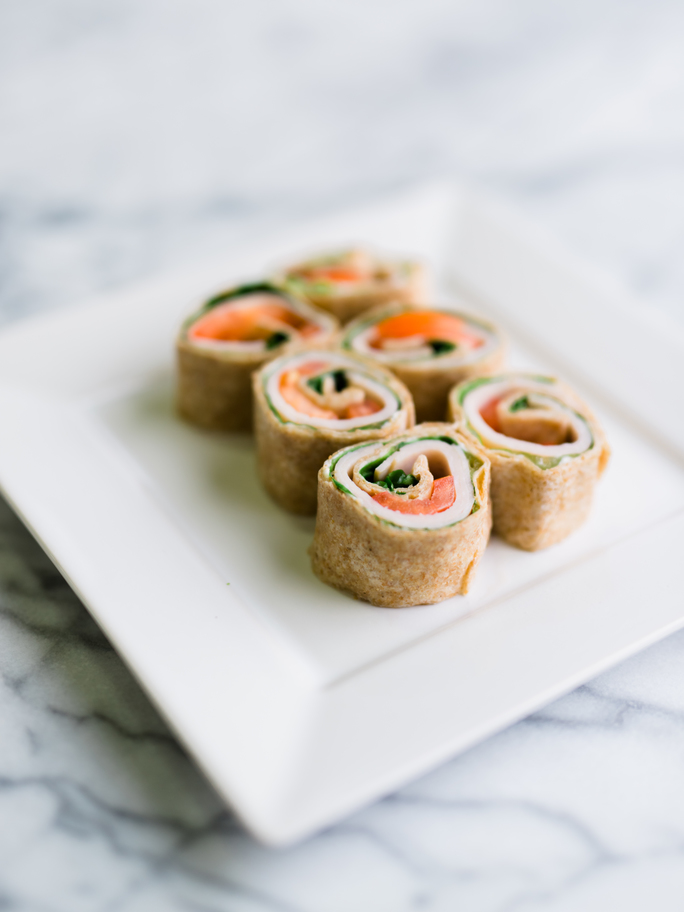 1 tbsp. plain Greek yogurt
1/4 tsp. ranch dressing mix
1 whole wheat tortilla (around 100 calories)
2 oz sliced turkey breast (around 50 calories)
1 large romaine lettuce leaf
4 tomato slices
Mix greek yogurt and ranch mix seasoning and spread mixture over entire tortilla. Layer romaine lettuce leaf, turkey slices, and tomatoes.
Roll tortilla tightly and continue rolling until tightly wrapped.
Cover with plastic wrap and refrigerate for at least half an hour. Cut into 6 or more slices and enjoy!
Prep time: 5 minutes
Fridge time: 30 minutes
Makes 1 serving.
Calories: 176, Protein: 14g, Carbs: 28g, Fat: 2g
-BUTTERSCOTCH ENERGY BITES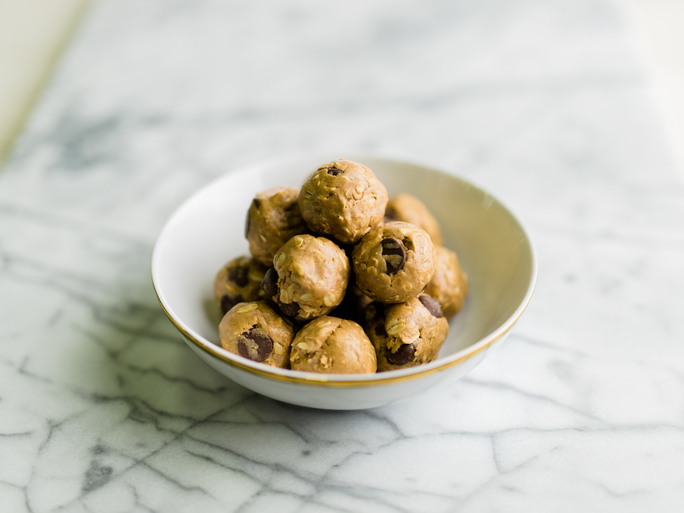 1 c old fashioned oats
1/2 pkg sugar-free butterscotch pudding powder
1/2 c peanut butter
1/3 c honey
1/3 c dark chocolate chips
1 tsp. vanilla extract
Mix together oats, IdealLean Chocolate Brownie Protein, and pudding powder.
Add peanut butter, honey, and vanilla extract and mix until combined.
Fold in chocolate chips.
Roll into 1 ounce balls and store in the refrigerator. Makes 15 1 oz bites.
Makes 7.5 serving. Each serving is 2 bites.
Calories: 261, Protein: 9g, Carbs: 30g, Fat: 13g
Fitchix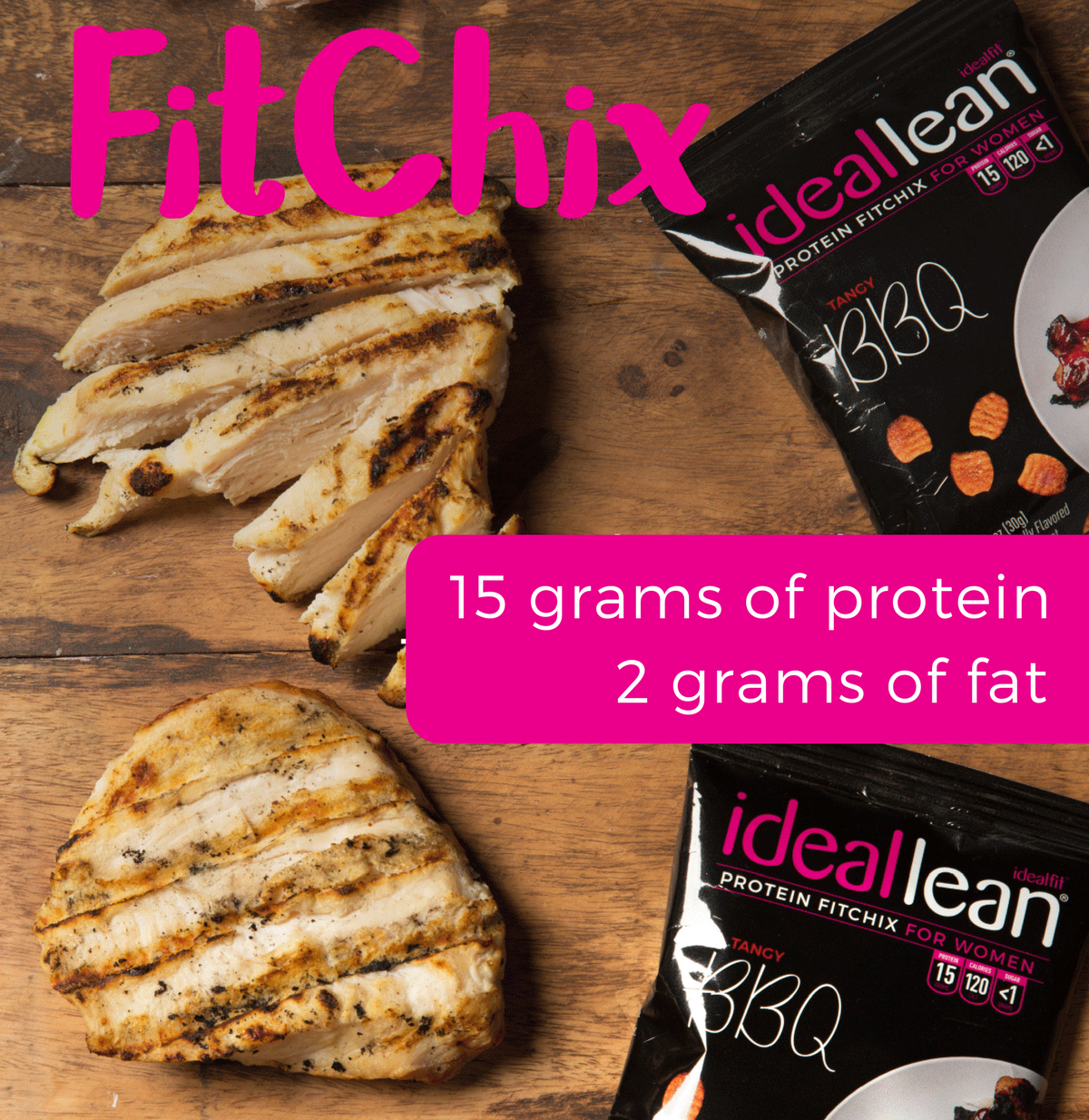 15g of Industry-Leading Chicken Protein
11g of Carbs 2g of Fat
Savory Flavors with a Crunch
Only 120 calories
This list is obviously not meant to be complete. But it should provide a few examples to get you thinking.
The challenge is now yours to compile your very own list of go-to healthy snacks! It won't be long before you're a healthy snack master!