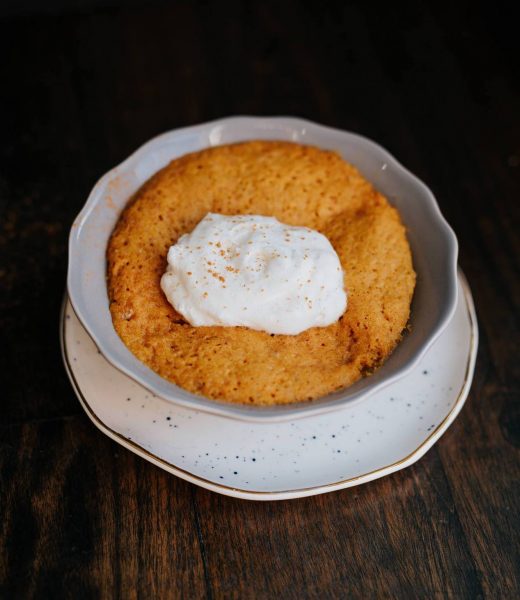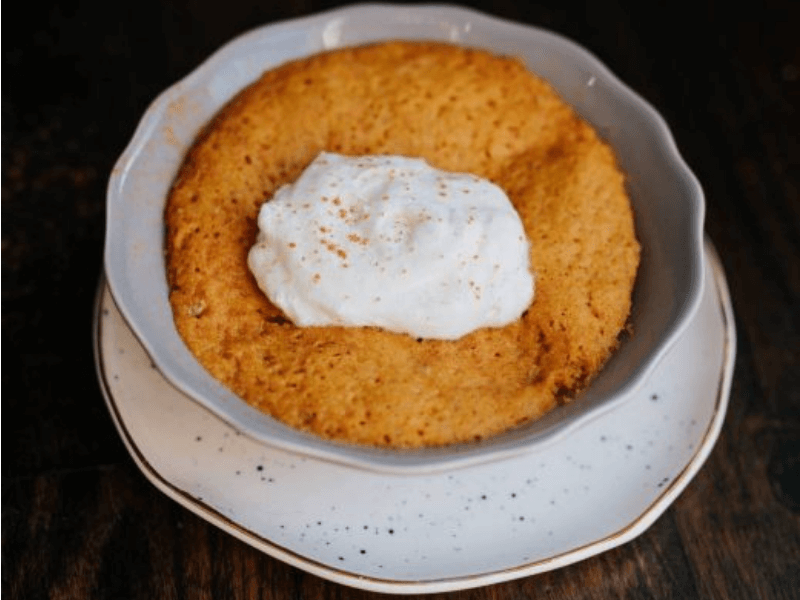 Calories 156. Fat 9g. Carb 10g. Protein 11g.
Ingredients
1 tbsp. blanched almond flour
2 tbsp. French Vanilla IdealLean Protein (12 grams)
dash salt
0.5 tsp. baking powder
0.5 tsp. pumpkin spice
2 tbsp. pumpkin puree
1 tbsp. unsweetened almond milk
1 tsp. agave
1 tsp. coconut oil, melted
Method
In a small bowl, mix the almond flour, protein, salt, baking powder, and pumpkin spice. Stir until combined.

Add the pumpkin, almond milk, agave, and coconut oil. Mix until it is a smooth batter.

Microwave for 1 minute. If it needs longer, microwave in 10-15 seconds more.

Top with sugar-free Cool Whip if you would like!