School's out for summer! Remember when you were a kid, how awesome it felt when the last day of school rolled around every year? Maybe you're still in school and can testify to this first-hand.
Well, that feeling is a little less awesome when your kids are the ones getting out. LOL kidding! ? It's a ton of fun having them around more for a few months!
But as excited as we all are for the carefree fun in the sun, this sudden shakeup in your routine can definitely be detrimental to your fitness efforts.
We all start off with the best of intentions, but during the summer there are a lot of things that can easily get in the way of keeping up with your fitness goals. Believe me, I get it!
Which is why I came up with these suggestions for staying on track when school gets out!
Workout With a Plan
Try one of our FREE 15-day challenges!
Complete with training tutorials and customized meal plans 
When Your Kids are Home for Summer
A lot of us are gearing up for the return of the kids, which is right around the corner.
When you're busy driving them to playdates, keeping up with their messes, and planning fun summer activities, keep these tips in mind.
1. Plan healthy meals for the whole family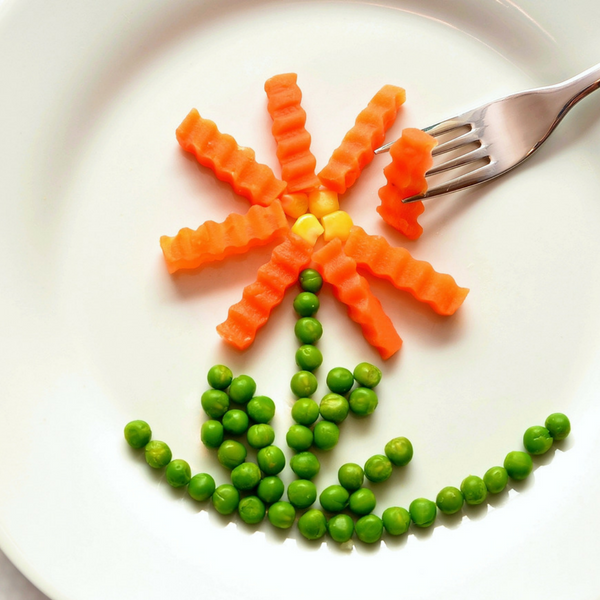 With the kids home for the summer, you'll probably be preparing more meals than you have been during the school year. You don't want to be making two lunches every day (one for you and one for the kiddos), so plan something that everyone can enjoy!
This means preparing a dish that fits with your macros, but that your kids will also want to eat.
It might take a little practice at first, but there are plenty of delicious recipes available everywhere for the macro-conscious to enjoy.
And if you don't already have one, consider downloading a macro tracker onto your phone. A macro-tracking app can be an irreplaceable tool when preparing your meals!
(Need a few recipe suggestions? Check this out!)
2. Hype It Up!
Wait, back up-did I just tell you to try and get your kids to eat a meal that fits with your macros? But that means something healthy, right? Yep!
If that sounds like a tall task, I've got two words for you-get excited! The power of suggestion is stronger than many people realize, and if you get stoked about eating the healthy lunch you just prepared, chances are your kids will warm up to it too.
So go out of your way to get amped up about your meal, no matter how simple it might be. Talk about it beforehand to create a buzz, and don't curb your enthusiasm when it comes time to eat it!
3. Workout outside
If you're used to working out while the kids are off to school, your training schedule can be seriously thrown off now that they're home for the summer.
If your gym doesn't have a daycare, you might be left wondering what to do with them when it's time for you to head off for your daily workout. This dilemma might have a quick fix though.
Take your workout outside!
No babysitter? No problem! If you work out at the park or another outdoor spot, the kids can come along and play while you train! It's a great family activity that gets the kids out of the house and lets you get your workout in.
And if you need some awesome outside workout tips, I got you covered!
When You are Home for Summer
If you're still in school, this summer break surely could not have come too soon! Make sure to take the time you need to unwind and decompress from another hectic school year-you definitely deserve it!
And when you've finally caught your breath, consider these tips to help you stay on track over the summer break.
1. Spend your free time on meal prep and planning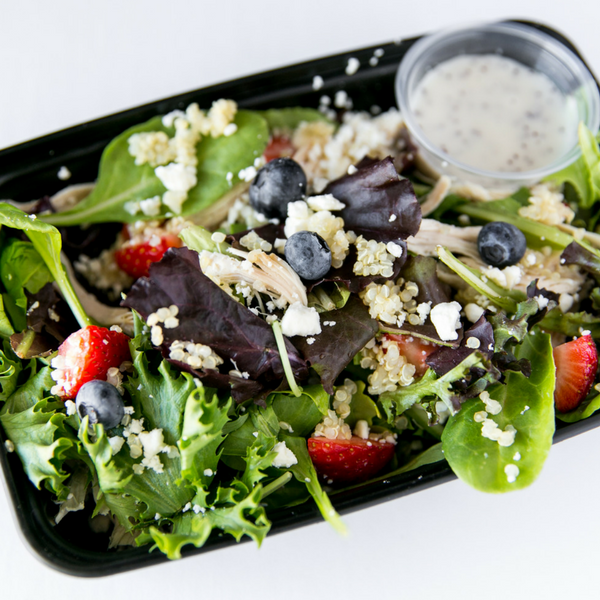 Now that school is out for the summer, you probably have a little more free time on your hands.
It's definitely alright to have a good lounge session or two. But consider spending some of that extra time on strategically planning your meals and prepping them.
This helps you effectively track your macros so that you can reach your fitness goals more quickly and efficiently. Leave nothing up to chance by planning ahead of time what you're going to eat, as well as the exact quantity.
Preparing your meals a day or even a week in advance during the summer months can also help you make it a habit. Saving time might not be a priority right now, but when school is back in full swing, you'll be glad you picked up this valuable skill.
Click here for awesome ideas on how to plan and prepare meals!
2. Set a Schedule
When you wake up every morning without a set plan for the hours to come, it can be easy to float through the day. A lack of daily structure can be disastrous for your fitness goals!
When boredom sets in you might get the munchies and be tempted to eat everything in sight, which can derail your nutrition. The biggest problem with boredom-fueled eating is that there isn't a stopping point. Since you aren't really hungry, you won't ever become satisfied.
Not having a set time to workout can also make it harder to get your training session in every day. You might find yourself putting it off until, before you know it, the day is gone and you realize you never worked out.
A sure way to remedy both of these troubles is to set a daily schedule and stick to it! Eating and working out at the same times every day creates a routine that can help you stay on track.
A truly legitimate schedule is one that you actually write down, either on paper or your phone. Writing it down will increase personal accountability and give you a reminder that you'll see frequently.
3. Develop a morning routine.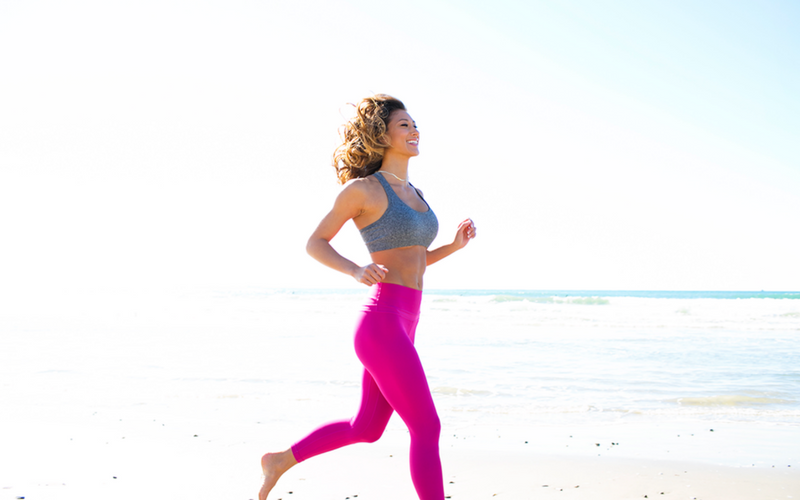 When you're planning what your daily schedule is going to look like, make the hours in the morning your top priority. The power of a killer morning routine can do wonders for anybody!
If you're productive in the morning, that good feeling it brings will stay with you the rest of your day. This can affect your mood, your attitude, and your entire outlook on life!
Waking up early and having a productive morning routine can definitely set you up for bigtime success. Studies show that early risers are more proactive and generally have a greater satisfaction with life. So even if you don't necessarily have any reason to wake up early, do it anyways!
And when planning out your morning routine, don't overlook the importance of a great breakfast!
The Summer of You
With another year of school in the books, summer is officially in session. Make this summer all about you and your goals by sticking to this list of tips, and coming up with a few of your own!
Be safe, have fun, and totally own your fitness this summer!
Workout With a Plan
Try one of our FREE 15-day challenges!
Complete with training tutorials and customized meal plans