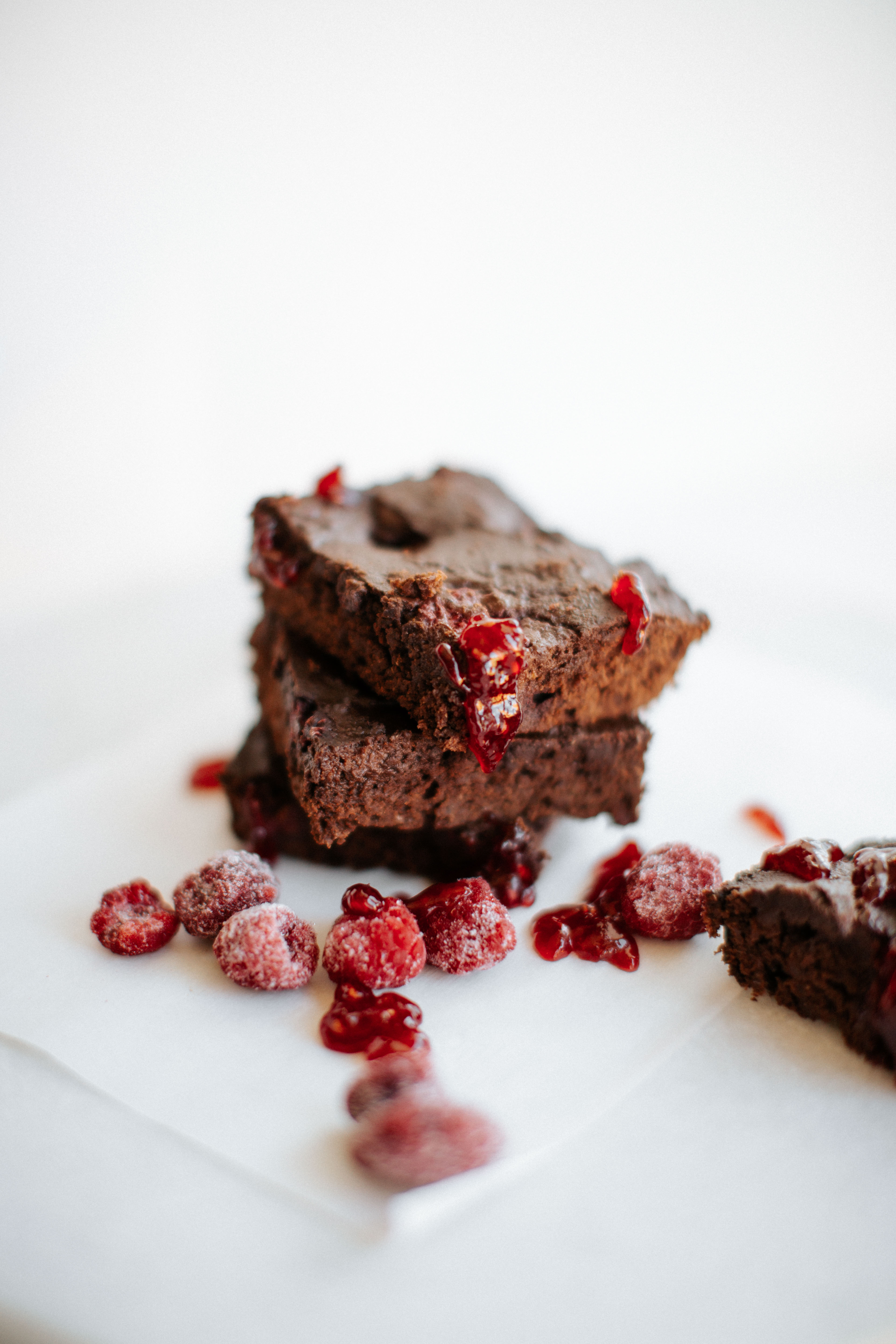 Calories 114. Fat 4g. Carb 17g. Protein 5g.
Ingredients
1 scoop Chocolate Brownie IdealLean Protein
0.5 cup white whole wheat flour
0.5 cup unsweetened cocoa powder
0.25 tsp baking powder
0.25 tsp salt
2 tbsp coconut oil, melted and cooled slightly
1 large egg, room temperature
6 tbsp maple syrup
0.25 cup non-fat, plain Greek yogurt
1 cup frozen unsweetened raspberries
optional: Drizzle with sugar free raspberry jam
Method
Preheat the oven to 300°F, and lightly coat an 8"-square baking pan with nonstick cooking spray.

In a medium bowl, whisk together the flour, protein powder, cocoa powder, baking powder, and salt. In a separate bowl, whisk together the coconut oil and egg. Stir in the maple syrup. Mix in the Greek yogurt into the egg mixture until no large lumps remain. Mix in the flour mixture, stirring just until incorporated. Gently fold in the frozen raspberries.

Spread the batter into the prepared pan. Bake at 300°F for 25-30 minutes. Cool completely to room temperature in the pan before cutting.