Ok babes, I know you all have been working hard on your fitness, but are you doing what you should to really know your body? You eat right, you train insane, and you are pushing yourselves every day But the real question is, do you know your body and do you listen to what it may be telling you?
Sometimes your bodies give signals to let you know if something is wrong, if you need to stretch more, or if you need to modify certain movements! Your body will also tell you if you are not getting the right nutrition or enough of it as well.
To really ensure that you're getting all the nutrition and the right kind of exercise your body needs, check out my 6 Week Fit Model Fitness Challenge! With simple and easy meal plans, and instructional exercises you'll be looking and feeling your best in no time!
Your body is incredible, and when you work everything right and listen to what it's telling you, incredible fitness results will happen!
So, how well do you think you know your body? Take this 5 question quiz and find out! The answers may surprise you!
How Well Do You Listen to Your Body?
Take this short quiz to find out!
Listen To Your Body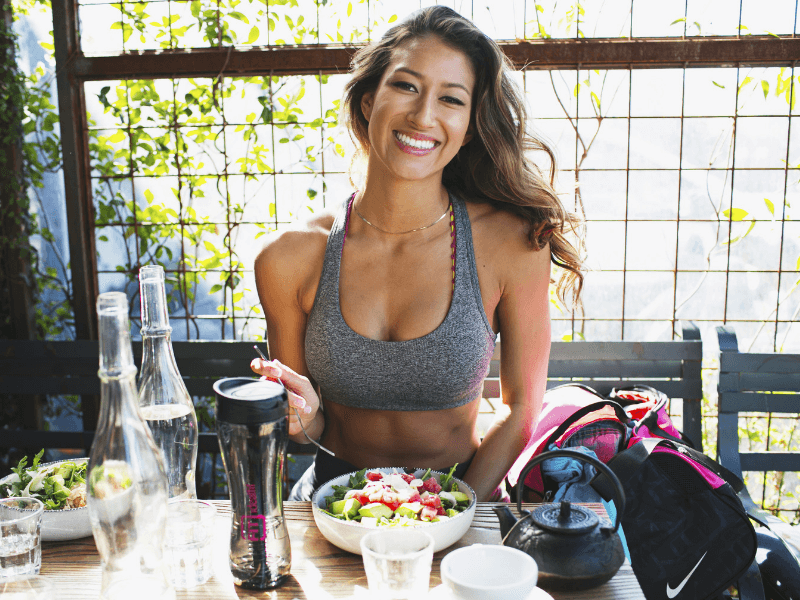 The important thing to take away from this is that you need to learn how to understand the signals your body is giving you. Communication is one of the major keys in any healthy and successful relationship, right? Well, that's no different when it comes to the relationship with you and your body!
So listen up, and get to know the way your body works and what needs to change or be modified. Be sure to get plenty of sleep and recovery time, eat a fully-balanced and healthy diet, and be sure to keep yourself hydrated.
Again, check out my 6 Week Fit Model Fitness to feel good from the inside out. Because while having a nice body is nice, understanding and loving your self and your body is SO important if you are going to make fitness a lifestyle.
As always ladies, keep up that fierce fitness!
Listening to your body also means providing your body with the tools you need to make the most of your workout so that you can reach your fat loss and fitness goals. So stock up on IdealLean Pre-Workout for energy, motivation, and endurance during your workout. Try some today!