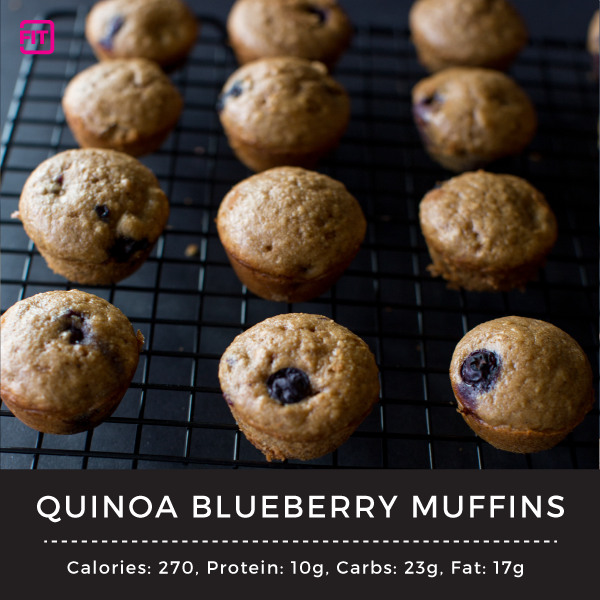 Ingredients
0.25 cup white whole wheat flour
0.25 cup quinoa flakes
0.25 tsp salt
1 scoop IdealLean French Vanilla Protein
0.5 tsp baking powder
0.33333333333333 cup coconut sugar
0.5 cup unsweetened almond milk
1 large egg
0.5 cup almond butter
2 tbsp coconut oil, melted
1 tsp vanilla extract
0.5 cup fresh blueberries
Method
Preheat oven to 375 degrees F. Spray a mini muffin tin with nonstick cooking spray and set aside.

Mix flour, quinoa flakes, salt, IdealLean French Vanilla Protein, and baking powder until combined. In a separate bowl mix almond milk, egg, coconut sugar, almond butter, coconut oil, and vanilla extract. Combine with flour mixture until smooth. Gently fold in blueberries.

Pour batter into muffin tins and bake for 10-12 minutes. Enjoy!