It's that dreaded time of the day when you just ate lunch, but it's nowhere near time for dinner. It's snack time, but you don't have any healthy snack ideas or options close by. You know if you walk into your work kitchen you'll be tempted by all the foods you've been successfully avoiding all day, so you're left with few options:
Don't eat and risk hanger and then inevitably eating the Snickers Bar anyway.
Eat the Snickers Bar now and just get it over with. But there's another option:
Snack prepping
I know. If you were keen on preparing meals you wouldn't be in this predicament in the first place. I'm reading your mind, right?
Hey, I get it. I don't particularly love cooking either. Besides, who has the time to prepare every meal each day? I certainly don't.
I figured out the trick though. I take my healthy snack ideas and I apply a simple trick to snacking smart, and that's keeping it simple.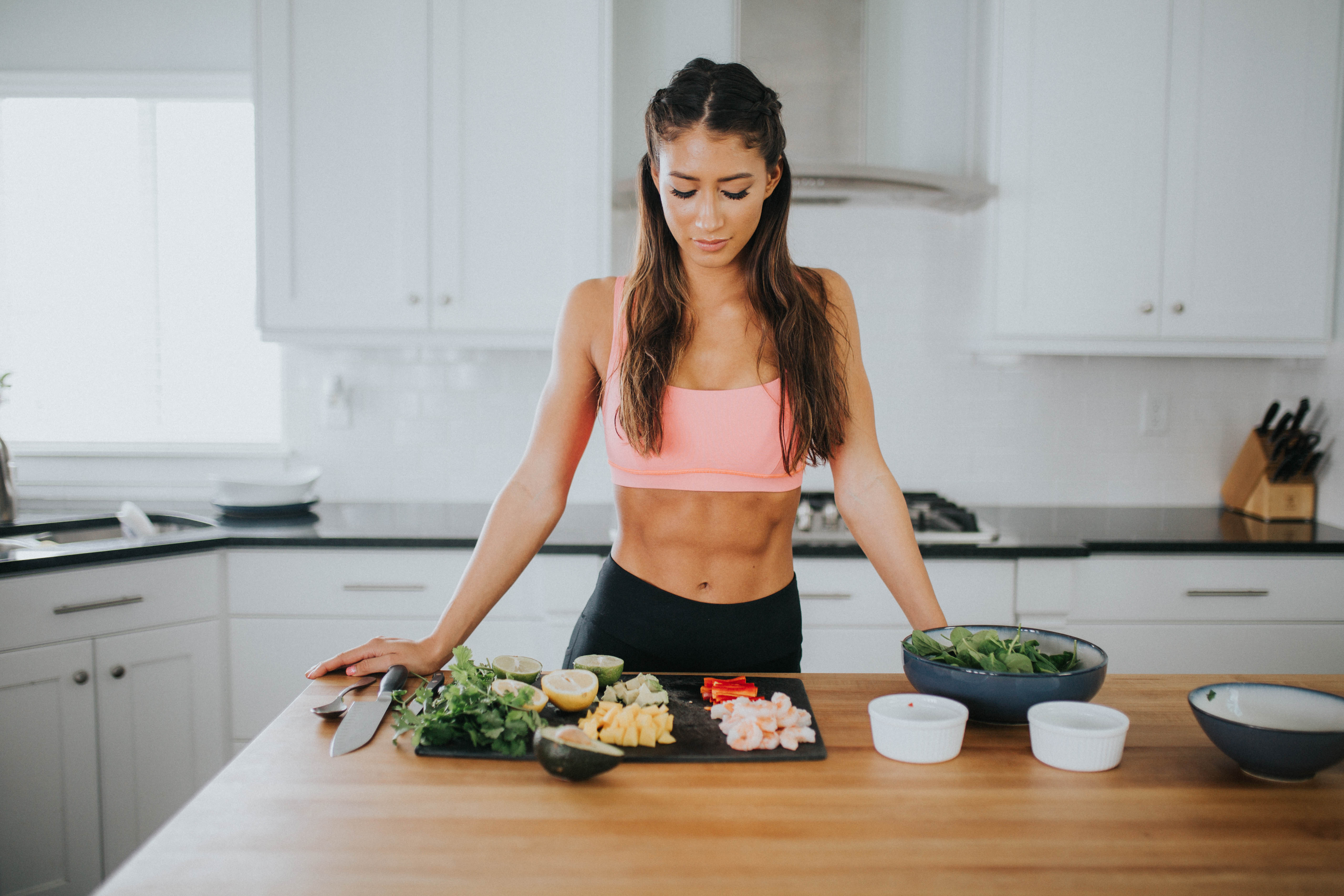 Smart snacking means eating foods throughout the day that have the same balance as your meals in that they have a healthy combination of macronutrients: fats, protein, and carbs, but aren't difficult to prepare, so you're more likely to keep in a habit of snack prepping.
You need fats for the support of healthy organ functioning, protein for muscle development, and carbs for energy, among many other reasons, of course.
When you snack smart, you provide your body with the nutrients it needs to keep a revved-up metabolism so you're burning fat 24/7. Snacking smart doesn't have to be tedious. You just have to be willing to put a little bit of time to prepare your food, but if you snack smart like I do, you can make tasty foods and get results, both with very little effort.
For the peeps who are like me, who LOVE food, but not so much cooking or spending a bundle on food, I have compiled a list of a few easy healthy snack ideas and recipes I use regularly that I know you'll love too!
Healthy Snack ideas
High Protein Snacks
Hard-boiled eggs
Turkey and cheese roll-ups with pickle spear
Eggs
Optional Fillings: turkey, avocado, cheese, hummus, fruit, Greek yogurt, cottage cheese, etc.
Your choice of seasonings
Heat skillet to medium. Grease with extra virgin olive oil. In a bowl, crack one whole egg and mix well with a fork. Pour egg into pan and tilt the pan until the egg makes a large circle across the pan. Let cook for 30 seconds, sprinkle with seasonings. Carefully flip with a large spatula and cook for another 30 seconds. Remove and continue this same process for more wraps. Let cool slightly, top with fillings, roll, then serve!
Protein Power Balls (serves 8)
1  ¼

cup Whole Oats
1 scoop IdealLean Protein Powder (your flavor choice)
½ cup Honey
½ cup Peanut Butter (or other nut butter)
Mix oats and protein powder together. Add honey and peanut butter. Combine. Put batter in the refrigerator for at least 30 minutes.
Roll chilled mixture into bite-sized balls. Store for up to a week in the refrigerator.
Double Chocolate Protein Muffins
1¼ cup Unsweetened Almond Milk
4 Egg Whites
1 ⅓ cup Chocolate Brownie IdealLean Protein
1/4 cup Unsweetened Cocoa Powder
¼ cup Coconut Powder
10 Squares Sugar-Free Dark Chocolate, Chopped and Divided
4 tsp. Baking Powder
1 tsp. Salt
4 tsp. Vanilla Extract
Grease muffin tin, set aside. Combine, IdealLean Protein, coconut powder, cocoa powder, baking powder, and salt; put in blender and set aside.
Combine 1 cup unsweetened almond milk with 6 squares chocolate, in microwave-safe measuring cup. Microwave for 1 minute and stir until smooth. Continue microwaving in 15 second increments if chocolate isn't entirely melted. Add remaining 1/4 cup almond milk, egg whites, and vanilla extract, and stir well. Pour wet ingredients into blender. Blend all ingredients until smooth. Pour batter into muffin tin half-way full. Take remaining chocolate squares and chop them up. Sprinkle chocolate atop the batter. Pour the rest of your batter over the sprinkled chocolate so each muffin cup is full. Bake at 350°F for 18-20 minutes, or until a toothpick inserted in the middle comes out clean, with the exception of the melted chocolate. Let cool and enjoy!
Banana
IdealLean Oatmeal
IdealLean Meal Replacement Shake
1 piece of Ezekial toast with ½ sliced medium banana, 1 tsp. peanut butter, and 1 tsp. honey
Kale Chips
Take a lot of kale. Like, A LOT.
Rinse the kale and dry well. Some people even use a blowdryer.
Using kitchen scissors, cut out the center stem, then tear into large pieces and place in a mixing bowl. Add about ½ – 1 tbsp. of olive oil and massage the oil into the nooks and crannies of each piece. Sprinkle your seasonings of choice, then toss. Spread the leaves evenly on a lined cookie sheet with parchment paper. Bake for about 10 minutes. Keep a close eye so they don't burn. Store in an air-sealed container.
Essential Fats Snacks
Avocado with salt
Spoonful of peanut butter
Handful of almonds
Dairy yogurt
Hard-boiled egg yolk
I like to mix up my healthy snack ideas so I don't get bored. One day I may have hard-boiled eggs and kale chips in between breakfast and lunch, and then an avocado between lunch and dinner, but the snack you choose should be dependent on what you had for your core meals.
Was your breakfast carb heavy? Choose a high protein snack in between lunch. Was your lunch loaded with protein? Choose a snack from the fats. When your diet is properly balanced, you'll begin to see some amazing changes in not only your mood, but your physique as well.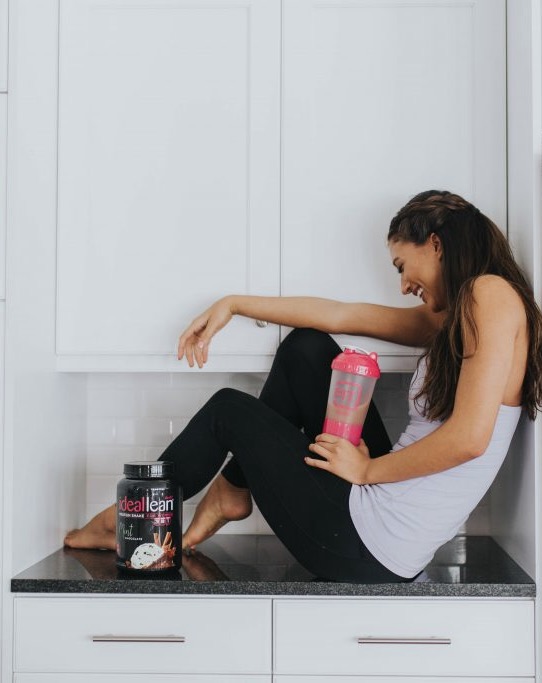 Remember when your body is hungry, it wants nutrients, not empty calories. Training your body to eat small, frequent meals throughout the day will be the best habit you could have.
And remember to follow up training your body with training in the gym. When you have a healthy diet and exercise often you will see the best results and reach your goal that much faster. Taking BCAAs during your training will help you to hold onto lean muscle and burn any excess fat.
Time to stock up on IdealLean BCAAs and give your body what it is craving for HERE!