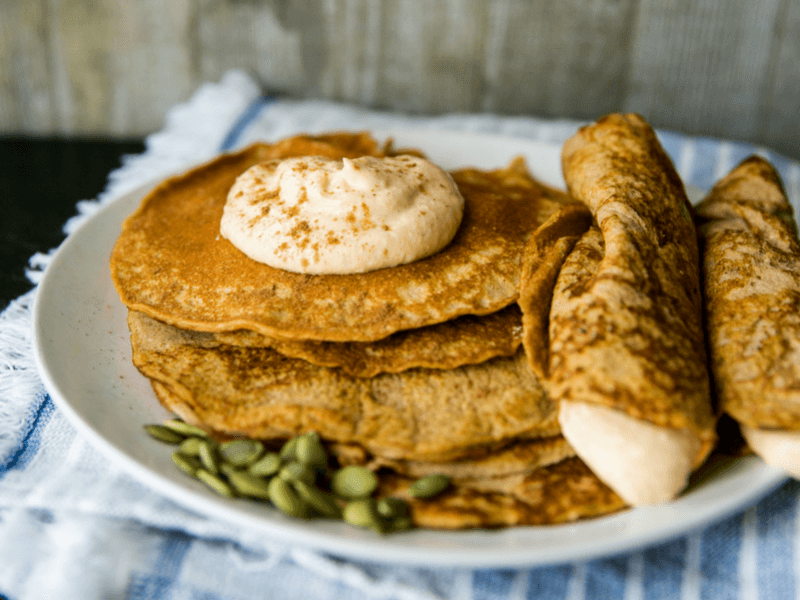 Serves 2. Serving size: 3 crepes
Ingredients
2 egg whites
1 egg
2 tbsp. pure pumpkin puree
0.5 scoop French Vanilla IdealLean Protein
0.25 tsp. cinnamon
0.5 tsp. pumpkin pie spice
1 tsp. honey
1 tbsp. almond flour
Method
Blend all the ingredients together until smooth. Enjoy!

Heat a non stick frying pan over medium high heat, and spray generously with coconut oil cooking spray.

Pour about 2 tbsp. of the crepe mixture, or more depending on your pan size, into the pan and spread the mixture to cover the entire pan, by rotating the pan. Leave about 1 to 2 min per side then flip over or until you see the edges of the crepe starting to brown a little bit. Once the crepe is done on one side it will also be able to slide it around and flip it over. You can use a small spatula or fork to help Repeat steps until you've prepared all the crepes. Should make about 6.

Enjoy the crepes with maple syrup or sugar-free Cool Whip!