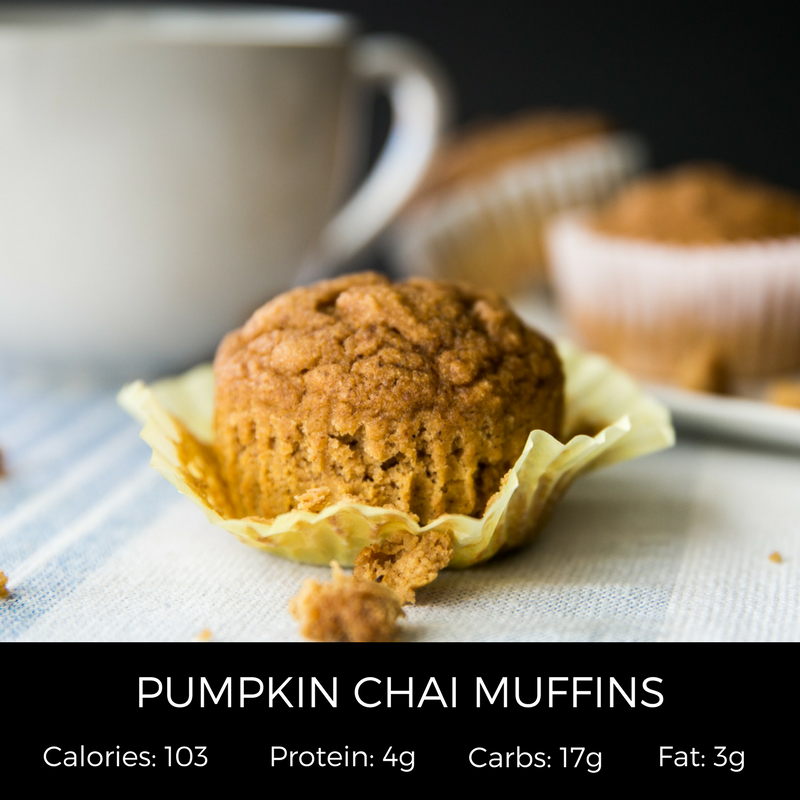 Serves 12. Serving size:  1 muffin
Ingredients
0.25 c whole wheat white flour
1 scoop French Vanilla IdealLean Protein
0.5 tsp. baking powder
0.25 tsp. salt
0.5 tsp. cinnamon
0.5 tsp. cardamom
0.5 tsp. cloves
1 tsp. pumpkin pie spice
0.75 c pure pumpkin puree
0.75 c unsweetened applesauce
0.25 c coconut sugar
1 egg
2 tbsp. coconut oil
0.5 c unsweetened almond milk
Method
Preheat oven to 350 degrees. Line a 12 muffin tin with paper cups or spray with nonstick spray. If you use muffin cups, make sure to spray the inside of the cups.

In a medium bowl whisk together the flour, protein, baking powder, salt, and spices. Whisk until blended well.

In a separate bowl combine the pumpkin, coconut sugar, applesauce, egg, and coconut oil. Slowly whisk in the almond milk.

Add wet ingredients to dry ingredients and mix until just combined. Do not over mix! Bake for 15 minutes or until toothpick inserted into center of muffins comes out clean.

Cool for a few minutes before transferring to wire racks to finish cooling.