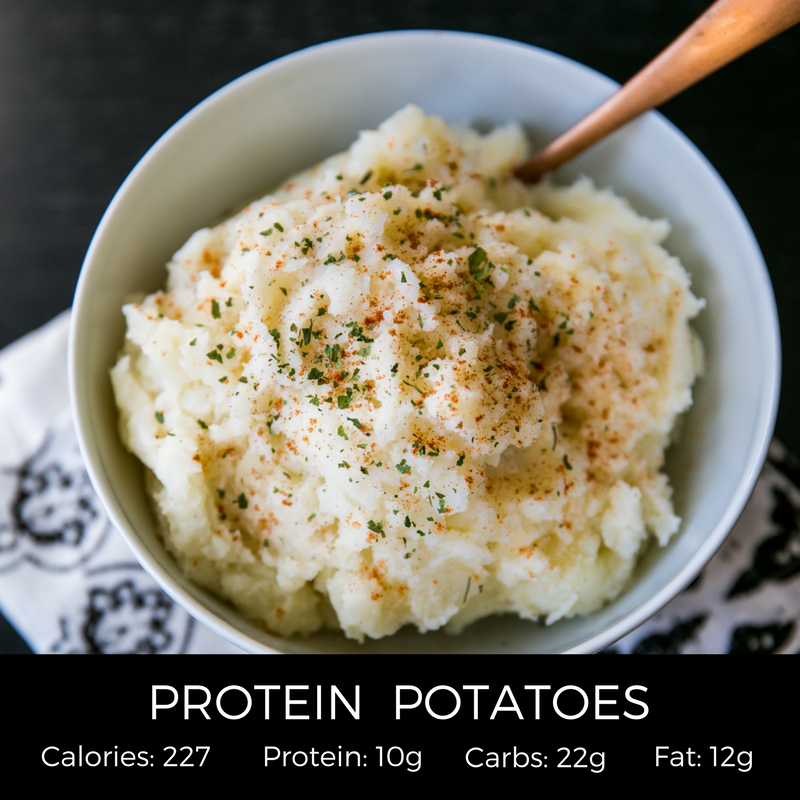 Serves 4. Serving Size: 1 cup.
Ingredients
3 large russet potatoes, peeled and diced
water- enough to cover the potatoes
4 tbsp butter
0.5 cup skim milk
0.25 tsp garlic powder
1 scoop Multi Purpose IdealLean Protein
0.25 cup non-fat, plain Greek yogurt
Salt & pepper to taste
Method
Combine the potatoes and water in a medium sized pot, and place the pot over high heat.

Bring the potatoes and water to a boil and reduce to medium heat. Continue to simmer the potatoes until they are softened.

Once the potatoes are cooked through, strain the water and place the potatoes in a large bowl. Set aside.

Combine the butter, milk, and garlic powder in a small saucepan over medium heat. Heat until warm and quickly whisk in the protein. Continue to whisk until protein is dissolved. Immediately pour the mixture over the warm potatoes and mash by hand or with an electric mixture.

Once the potatoes are well mashed, fold in the Greek yogurt, and season with salt and pepper. Enjoy!