Meal prep! Does that phrase scare you or excite you? I LOVE meal prep. For me, it's a process where I get to be creative and I find it relaxing in my own way..
The purpose of meal prep is to make life easier, not harder; so I want to give you some tips and ideas for how to make the most of it—more specifically for your protein. Protein is a macronutrient that should be included in ALL your meals. Meal prepping your protein will set you up for success and make eating nutritious meals a breeze.
Spending an hour, or two, one day a week grilling chicken doesn't have to mean eating plain, old chicken and rice twice a day, every day that week. There is so much more you can do to think outside the box with your protein prep to ensure variety and great taste with your daily meals!
Free Meal Prep Ideas & Recipes
For meal plans that meet your macros and recipes that you will LOVE try my free 15-Day Fit Body Challenge!
Pick Your Protein
Just to show you what you can do with one type of protein, let's say you just want to prepare ground turkey for the week (or three or four days if you like to prep more often). You will likely supplement your cooked meats with some protein powder, yogurt, cottage cheese, etc. (foods that don't require prep ahead of time) so even cooking just one kind of meat will still leave you with some variety in your meals.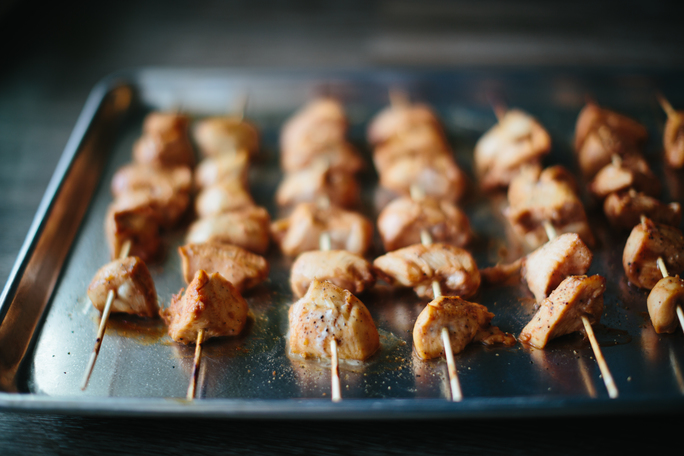 Keep it Basic
I always love to cook some of my meat with just good old salt and pepper. There's something about the taste of well-seasoned meat that isn't fancy, but really satisfying. It also allows you to add other seasonings as you go along, to customize your individual meals—buffalo sauce, taco seasoning, barbeque sauce, dressings, etc.
In this example of ground turkey, you can brown it in a skillet with salt and pepper and it's good to go. Let it cool, and while that's happening, imagine all of the yummy meals you can create with it:
Brown or white rice with avocado and veggies on the side

Potatoes, avocado or cheese, and veggies

Toss the turkey with buffalo wing sauce, add some chopped celery and carrots and serve it over rice or salad (or both!), with some blue or feta cheese and you have buffalo turkey salad.

Tacos! Always tacos. I could write a separate post on tacos. But there are so many ways to vary them; they never get old.

Prepare a simple veggie soup

—

broth, whatever veggies sound good, maybe a carb—pasta or rice or beans, and add the turkey. You have a hearty, complete meal in a delicious soup.

Any salad will be kicked up a notch with the addition of ground turkey. For example, toss it with a little taco seasoning, warm it up and add it to a bed of lettuce with black beans, tomato, peppers, olives, cheese, onion, avocado, salsa, and some tortilla chips and you have taco salad. Or, make the infamous cheeseburger salad

—

lettuce, tomato, onions, pickles, ground turkey, ketchup, mustard, and cheese. Can I get an amen?!

Mix sausage seasonings into the turkey meat and add it to your egg-y breakfast meals. Think potatoes, eggs, veggies, and turkey

—

hash style!

Find your favorite macro-friendly spaghetti sauce and add the turkey to it. Serve with pasta and/or zucchini noodles.

Make nachos! Bake up healthy corn tortillas into chips, or find your favorite healthier tortilla chip. Add taco spices to the turkey, perhaps some beans, spread the chips out and top with meat, cheese and your favorite nacho toppings. Heat and voila—one of my favorite comfort foods that can still be made healthfully.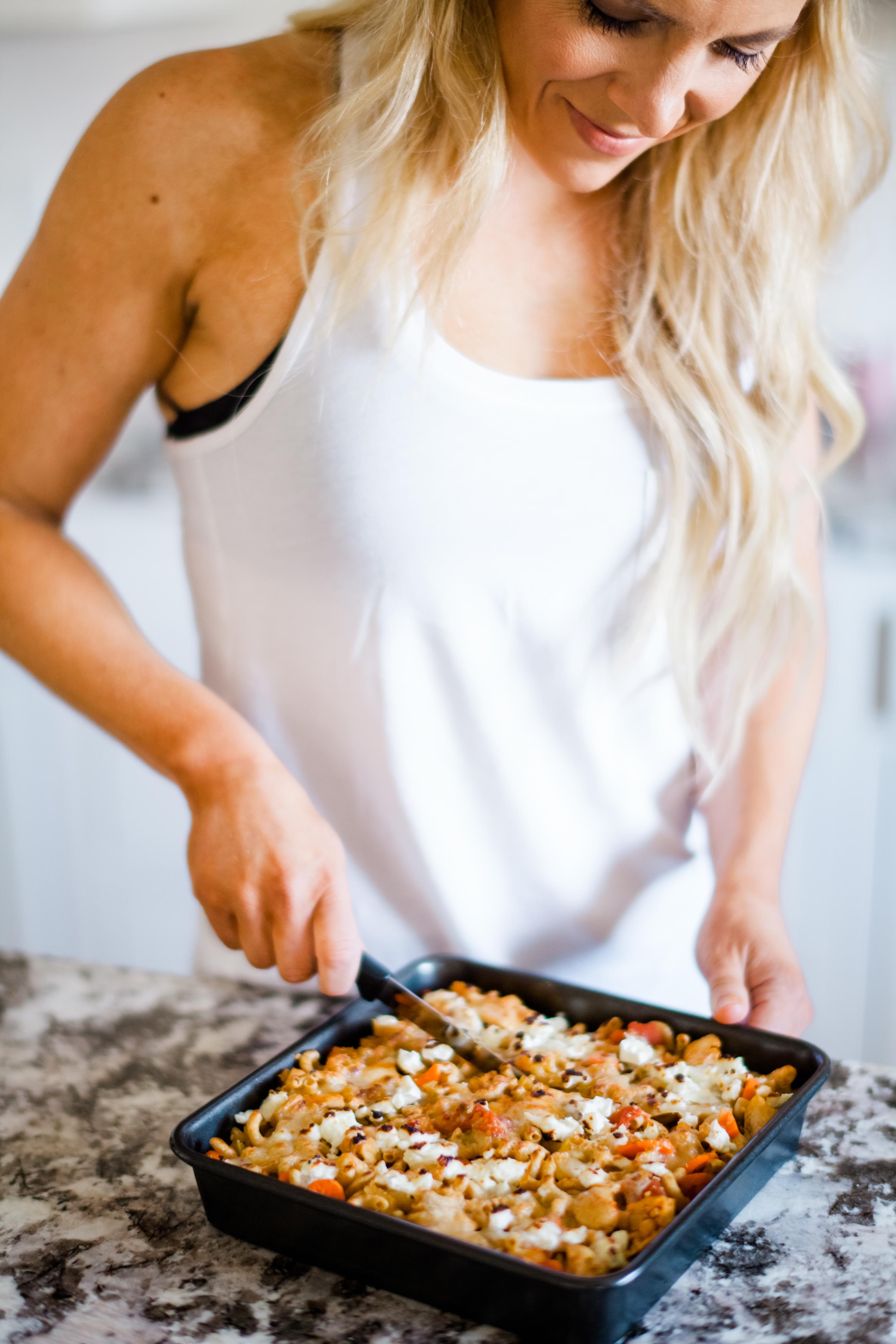 Jazz It Up
So you have lots of ideas for simply prepared ground turkey. If you didn't have a spare second, you can see that you could definitely create lots of tasty meals just out of that.
But, if you want to take the same meat and cook some of your favorite recipes as well, you are giving yourself some extra options.  Your family will thank you too—5:00PM dinner time comes fast and it's nice to have dinner options ready for the whole week.
Think meatballs, meatloaf, burgers, chilis, stews, and soups. So many of these freeze amazingly well and you can stock yourself and your family with meals for a good while. Then, when mealtime comes, you only need to pull something out of the freezer to thaw, warm, and serve!
Another tip is to think about the appliances you have at your disposal to prep your food. Use your stove to brown your turkey, your oven to bake meatballs or meatloaf, your slow cooker to cook a chili or soup, and your grill for turkey burgers. That way you can have one, or two, or three (if you're ambitious) different things going at the same time and you won't feel like the process takes so much time.
Keep It Simple
Do what YOU can do. Don't do what doesn't feel manageable to you, or you risk throwing in the towel completely and driving through your favorite fast-food joint.
One of my goals is to show everyone how consistently eating real, healthy food can be done. And these little tips and tricks are part of that.
Don't forget, you have other fast options for protein too. IdealLean Protein powder is something you can keep at home, portioned out in your gym bag and purse, and at work. Mix it up for whenever you need an easy source of protein. And if you need ideas to make our already delicious IdealLean Protein ridiculously good, we got you covered with recipes galore.
AND right now, you can get IdealLean Peaches 'n Cream (one of my personal favorites for many uses) on clearance!  Or try any other flavor for 10% off!
Sure, there's a time and place for eating out, or eating treat meals that don't fit into your health and fitness goals. Everyone should enjoy those things once in awhile.
But the 90% of the time you are looking to stay on track, if you are willing to plan ahead, and dedicate some time in your kitchen, you will always be prepared with the food you know your body needs to function the best it can.
And who doesn't want that?
XOXO, Lindsey
P.S. Check out my FREE 15 Day Fit Body Challenge to learn more about meal planning for results, and quick, effective workouts to build that summer body!