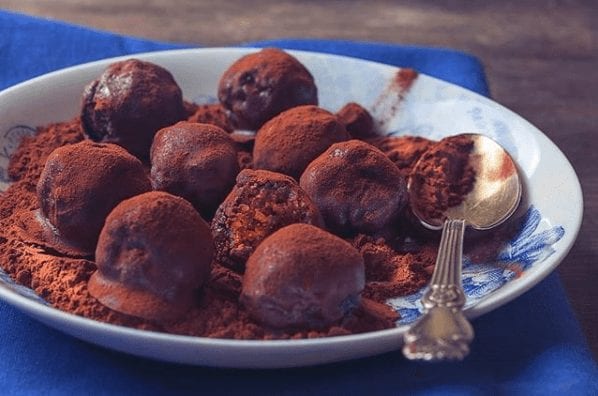 Ingredients:
1 scoop IdealLean Chocolate Peanut Butter Protein
1/3 c fat-free peanut flour
1/4 c coconut flour
1/4 c xylitol or stevia
1/3 c almond milk
1/4 c natural peanut butter
2 tbsp. cocoa powder
Optional Topping
3.5 oz 85% Lindt Dark chocolate bar
1 tbsp. coconut oil
1/4 c cocoa powder
Directions:
1. Mix all ingredients, except for the topping.
2. Form into balls with a tablespoon.
3. If you'd like to top it, melt chocolate bar and coconut oil together. Then lightly dust with cocoa powder. Enjoy!