Are you expecting, or did you recently have a baby? First of all, congratulations! That is so exciting. I have three boys of my own, and they're so much fun. But getting back in shape after having them was definitely NOT fun!
Pregnancy takes a huge toll on our bodies. Some of the changes we experience during pregnancy (like weight gain) can last long after our babies are born and become a major mommy challenge for most of us. That extra weight messes with your confidence and has the ability to make you feel frustrated with yourself. I AM NOT OKAY WITH THAT! No mom should ever feel like they are going to be stuck with their baby body forever, especially if there's a solution out there that works for EVERY mom.
Whether you're expecting your first baby or you're a well-seasoned mom, chances are pretty good that you've run into some of these roadblocks while trying to stay healthy both during and after your pregnancy:
1. Roadblock: Low Energy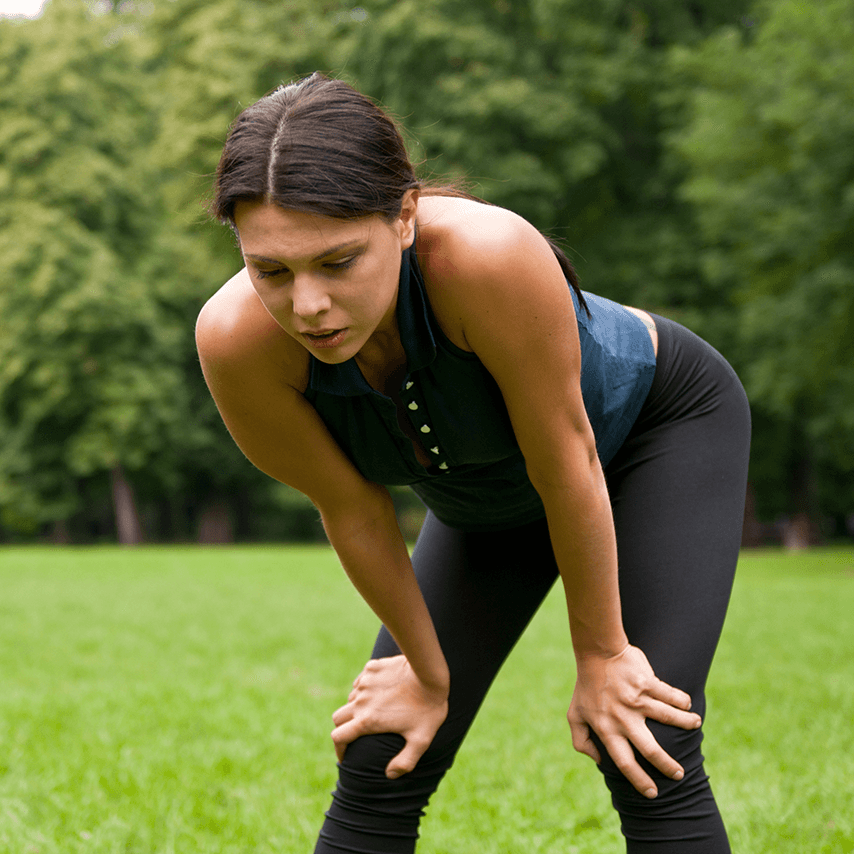 Let's face it, being a mom to a little one can be just as exhausting as it is fun. There's so much responsibility that falls squarely on your shoulders. Feeding and rocking your baby to sleep. Changing diapers. Wiping noses and slobber. Changing diapers. Taking your baby to the park. Changing diapers. Passing out on the couch with your baby. And did I mention changing diapers?
Even expecting mamas can feel more tired than usual as they undergo emotional, hormonal, and physical changes. These feelings of low energy can last throughout your entire pregnancy, and tend to be especially noticeable during the first and third trimester.
Mamas, I know it seems like your days are filled with long lists of things to do, and if we're being completely honest, we barely have the energy to start the list, let alone complete it. It's beyond frustrating! But don't lose hope. I promise that it's possible to be a mom AND have energy!
2. Roadblock: No Time For Exercise
Do you look at your growing family and wonder if you'll ever have enough time to take care of their needs? Then do you just keep on wondering how you'll ever take care of your own needs too?
Between the late nights, the laundry, the fact that someone is always hungry, and the reality that everyone depends on you, taking time to exercise sometimes seems like a luxury you just don't have time for.
Any mom with a newborn can agree that they're as exhausting as they are amazing, and that those tiny little bundles of joy take more time than you ever thought possible. However, the thought of leaving them with a sitter, or even worse, the thought of taking them to the germ-infested gym daycare can bring on previously unknown levels of stress and anxiety (don't worry, it's not as bad as us mamas think!).
If you're nursing, finding a babysitter and getting things lined up at home so you can slip out the door for a quick workout session before you have to be back to nurse your baby again poses a completely different set of problems.
And if you're pregnant, trying to find the time or the motivation to sweat it out in the gym can be just as difficult and overwhelming. Preparing for a baby's arrival gets really busy too. There are the doctor's appointments, the shopping list of baby items that seems to be a mile long, and then trying to get everything ready before the baby arrives.
Anticipated or actual motherhood is enough to overwhelm any mom and make her wonder how she can ever fit in everything on her ever-growing to-do list. As a mom, it's easy to tell yourself you don't have time to work out. But it doesn't have to be that way!
3. Roadblock: Unsure of Which Exercises to Do
If you've been to the gym before, then you know what I mean when I say it can be a little confusing if you don't know what you're doing.
You take a peek at the lifting area and see people who look like Arnold Schwarzenegger grunting out some heavy lifts. You look over at the treadmills and see people trying to break the sound barrier.
With so many workout machines, free weights, and other pieces of equipment, you may not know where to start.
You might even find yourself wandering around aimlessly wondering:
How much cardio should I do?
What type of cardio is best?
What do I need to do to look toned?
How many of each exercise should I do?
How do I even use this complicated machine?
What's safe if I'm pregnant?
If you're pregnant or recently had a baby, all of those questions may seem even more confusing. You definitely want to make sure that you're doing the right exercises to keep your baby safe and that you're using the right form to maximize your results and get the most of your time spent training. Don't forget that your doctor can be a great resource to make sure you are doing the BEST exercises for you and your baby! And I might know a mommy trainer who can help as well…
4. Roadblock: Unsure of What to Eat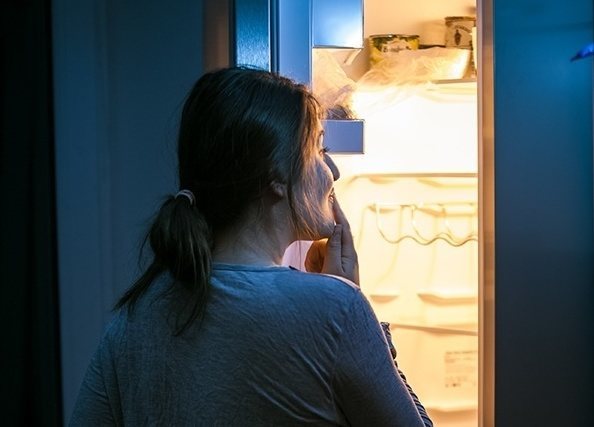 Not knowing what to eat is another challenge you may be facing. If you're pregnant, you might have to deal with crazy cravings and an increased appetite. If you've got a baby or other young kids, you probably haven't sat down for a hot meal in a while, and chances are pretty good that you have at least one meal per week that consists of sandwich crusts and unfinished bites of food off your child's plate.
Pregnant moms often buy into the idea that they're "eating for two," and they use that concept as justification to order an extra side of French fries or indulge in other unhealthy food choices. The belief that you can eat whatever and as much you'd like during pregnancy, as great as that sounds, isn't true. "Eating for two" only makes it harder to lose weight after having your baby.
As a new mom, it's sometimes a struggle to get a meal on the table. A baby is so time consuming that it's often easier to order out instead of making something healthy for yourself. If you've got toddlers, you know that the chances of them eating anything they're not familiar with are slim to none.
So what exactly should you be eating?
If you're trying to burn fat and shed some baby weight after your pregnancy, you might think that severely restricting calories is the answer.
But this approach can actually make it harder to lose weight and leave you feeling even more exhausted than before! You don't have to starve yourself to lose weight, you just need a good meal plan.
5. Roadblock: Back Pain
Back pain and physical discomfort are other things you pregnant mamas should prepare for.
Just think about it: you're carrying a baby in your belly, which means you're relying even more on all of your muscles to help you out… especially the muscles in your back. This is where many women experience the most discomfort during pregnancy.
Other reasons you may experience back pain during pregnancy include:
Hormonal Changes
Weight Gain
Poor Posture
Life definitely doesn't slow down during pregnancy, and having a sore back can get in the way and leave you feeling like laying in bed all day.
6.Roadblock: Poor Sleep
If I could give one tip to any soon-to-be first-time mother, it would be to get as much sleep as possible before the baby comes!
Sleeping well during pregnancy can be a challenge. The bigger your belly gets, the less comfortable you become. By the last month of your pregnancy it seems like you're waking up multiple times a night trying to maneuver your giant stomach into a comfortable sleeping position (only to realize that it's just not possible!). And let's not forget the fact that your bladder is being pushed, punched, and kicked all night long, so midnight bathroom trips eventually become inevitable.
Sadly, the interrupted sleep that comes from pregnancy is nothing compared to the lack of sleep that comes with a newborn. It seems like they come out with their nights and days completely mixed up.
While there's not much you can do to battle the lack of sleep, there ARE ways for moms (even exhausted ones) to boost their energy!
7. Roadblock: Excessive Weight Gain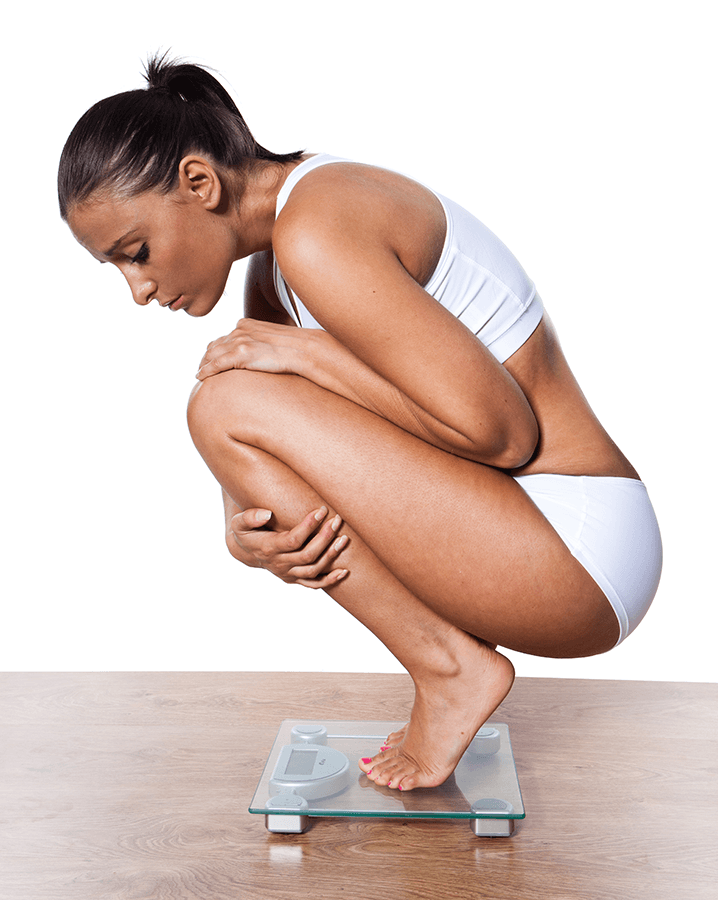 Yes, gaining weight is another inevitable part of pregnancy!
But I'm not talking about the average weight that a woman gains during pregnancy (anywhere from 15 – 40 pounds depending on what you weighed before).
I'm talking about the additional pounds you didn't necessarily mean to gain as a result of raiding the pantry late at night, rolling through the nearest drive-thru for a quick pick-me-up, or not exercising as much as you could have.
By staying on track and managing healthy weight gain during pregnancy, your post-pregnancy weight loss will be much easier!
8. Roadblock: Postpartum Depression
Some mothers may experience what is called baby blues and postpartum depression.
So what's the difference between baby blues and postpartum depression?
Baby blues can last for 1-2 weeks after your baby is born. When struggling with baby blues you may notice yourself feeling sad, anxious, or having problems with your appetite and sleep. This is totally normal! Your hormones are adjusting after pregnancy, and you're adjusting to a whole new normal. The combo of hormonal and physical changes causes baby blues for tons of women.
But postpartum depression is a lot more serious. This can last for up to six months after giving birth. Postpartum depression symptoms include mood swings, loss of appetite, depressed feelings, anxiety, and anger. Most significantly, postpartum depression lasts a lot longer than regular old baby blues, and can become crippling.
If you do experience either kind of depression, don't feel guilty! It doesn't mean you're weak or a bad person! This is simply just a result of having a baby that some moms experience, and you can overcome it. I believe in you!
9. Roadblock: Can't Lose the Baby Weight
Maybe you have trouble shedding baby weight. Don't worry, you're not alone! This is not only very common, it's probably one of the hardest challenges for women to overcome after pregnancy.
Walking around with that extra weight doesn't just affect you physically, it can be a big mental burden, too.
But not being able to fit into your favorite clothes that you used to wear before the baby can be pretty discouraging.
It can be especially frustrating when you're trying to exercise and eat right, but the weight on the scale just doesn't seem to budge.
Trust me, I know exactly how that feels. After my first baby, I used to do a lot of steady state cardio to try and lose weight. I quickly found that this wasn't the best way to go about losing my baby weight and getting fit, so I came up with a better solution. And now I'm excited to share it with you!
Here's the Answer!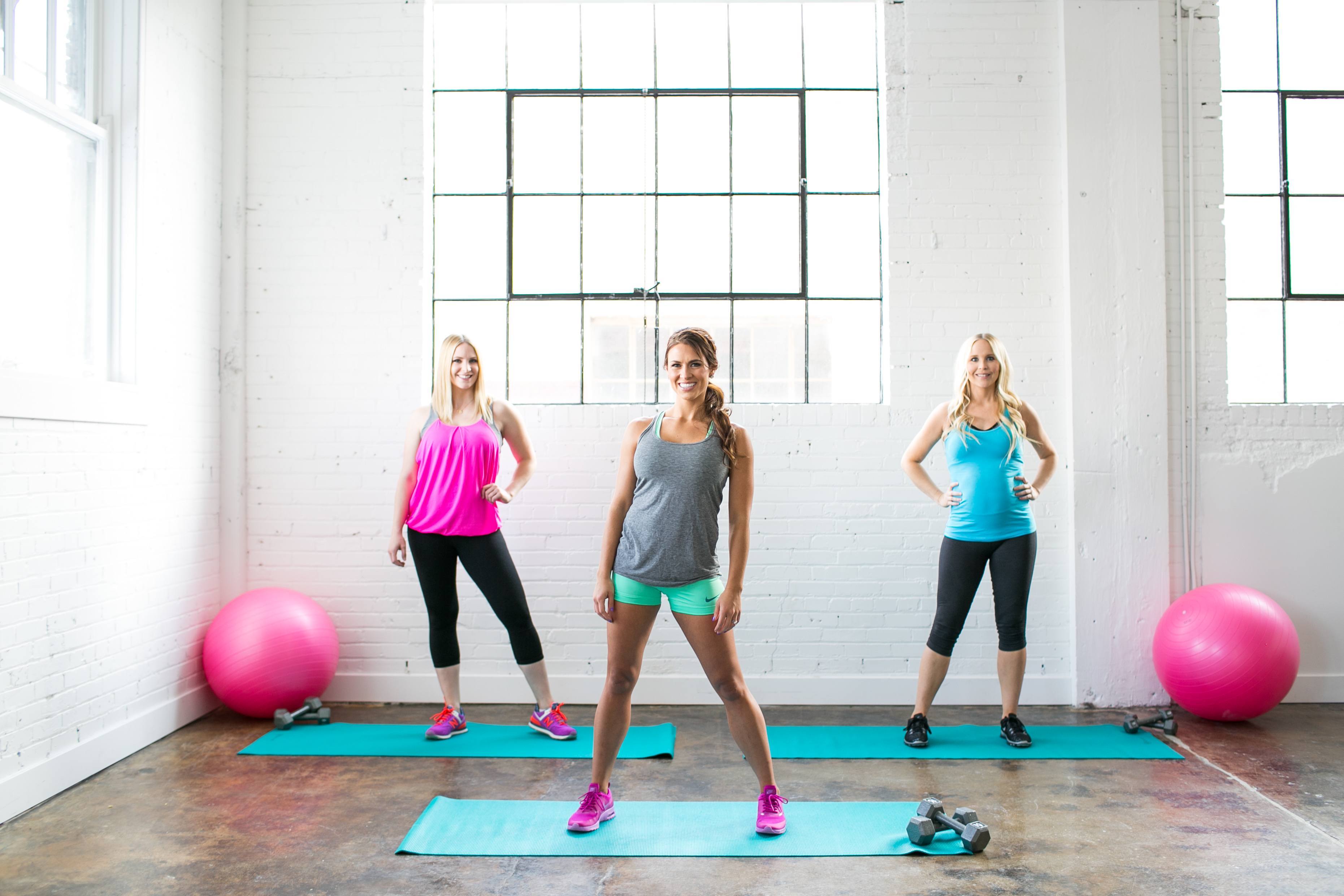 I experienced the frustration of running myself into the ground to try and lose baby weight, only to see my weight remain the same. That's why I came up with my incredible 15 Day Mommy Fit Challenge. The purpose of my challenge is to help moms and expecting women completely take back their health. Best of all… it's FREE!
I designed my 15 Day Mommy Fit Challenge to help you safely stay on track while you're pregnant, and to help you shed baby weight and get fit while you're nursing and post-baby.
By focusing on your health and fitness while you're pregnant (like establishing good eating and workout habits), you'll be able to bounce back even more quickly after you've had your baby.
Here's a look at what you'll get with this challenge:
7 tasty and easy-to-prepare meal plans.
13 workouts customized to fit your needs (these can all be done at home!).
An eBook with important information and tips to fast track your results.
Access to a private social community to help you get and stay motivated.
Me! I'm going to be your personal trainer.
I know this challenge works because it helped me stay healthy and feel great during my own pregnancy and then helped me get into the best shape of my life after!
No matter how many of these roadblocks you might experience, the exercises you'll learn (including their modifications while you're pregnant), the healthy meal plans and recipes I'll provide you with, and the information you'll receive from my eBook will help you take your weight loss and health to the next level!
Of course, you'll want to clear everything with your doctor first.
What's So Special About My Workouts and Meal Plans?
Healthy exercise can work wonders for your body, whether you're pregnant or not. It can help you feel more energized, strengthen your back to reduce pain, and improve your sleep.
While postpartum depression can't be completely solved by exercise alone, exercise can definitely help out!
That's why I've created daily toning workouts (with modifications for you pregnant ladies) and bonus challenges that are fun, effective, and quick!
All of my exercises can be done in less than 30 minutes a day at home, so you can be a hot, sweaty mess in the comfort of your own living room!
Even better, I'll be right there with you showing you which exercises to do and exactly how to do them in my training videos, so you can follow along.
Making healthy eating choices doesn't have to be boring or bland because let's be real, no one wants to eat gross food.
That's why I'll also be providing you with delicious, easy-to-prep recipes that will help you lose weight and keep you fueled for your workouts and your never-ending mommy jobs. It's time to say hello to a healthier diet and say goodbye to that stubborn baby weight!
Pregnant and nursing ladies, don't worry! My meal plans also include modifications for you, because you have different nutritional needs and will need extra calories to make sure you keep up with your milk supply.
For those mamas who are post-baby and post-nursing, I'll show you ways to use IdealFit products like IdealLean Protein to help enhance your recovery after exercise and support lean muscle growth!
Are you ready to take complete control of your health and have fun while doing it? I hope so, because I'm here to help you make the changes that WILL make a difference. Of course, you do need to make sure your doctor is on board before you start, but after that, LET'S GO! I can't wait for you to try out my FREE challenge and start working towards your best self. And don't forget: I'm always here to help!