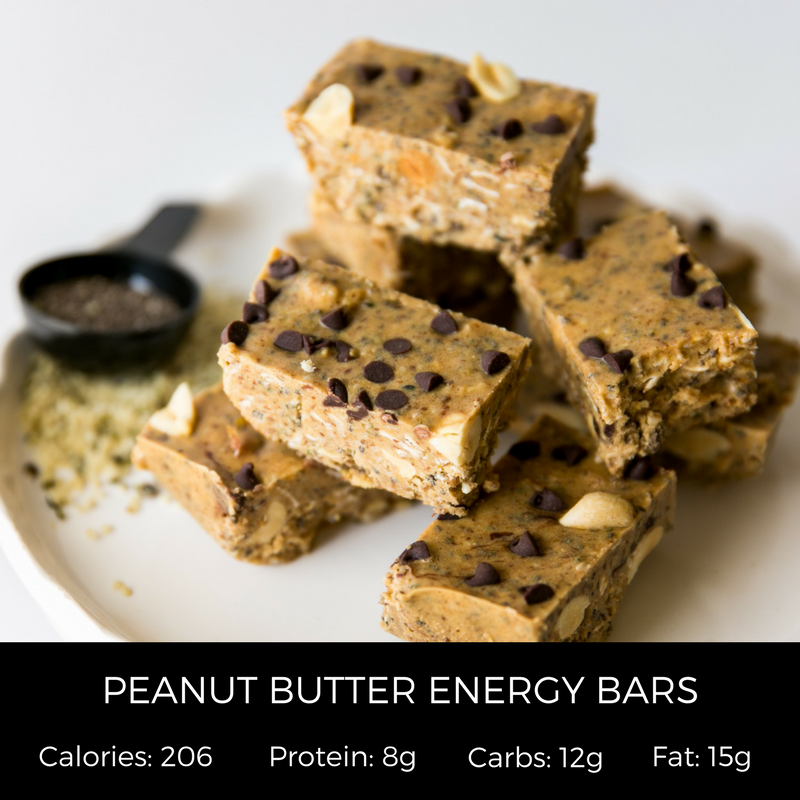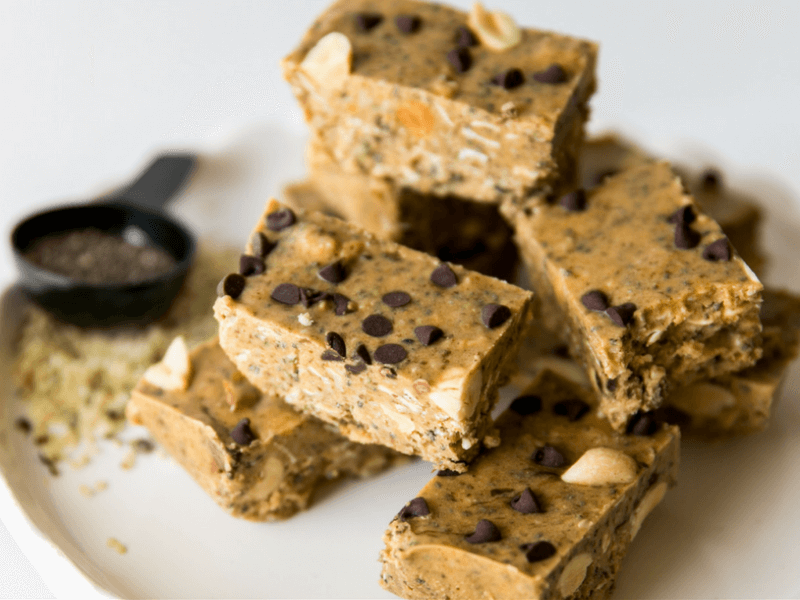 Ingredients
0.75 c natural peanut butter
2 tbsp. coconut oil, melted
2 tbsp. honey
1 scoop French Vanilla IdealLean Protein
0.25 c flaxmeal
2 tbsp. mini chocolate chips
2 tbsp. chia seeds
0.25 c hemp hearts
0.25 c peanuts
0.25 c rolled oats
Method
Whisk together the peanut butter, coconut oil, and honey until smooth and combined.

Fold in the rest of the ingredients.

Line a bread pan with parchment paper and pour the batter in. Smooth the top into a nice even layer.

Place in the freezer for about 2 hours.

Remove from pan by pulling the sides of the parchment paper.

Cut into 12 bars and store in fridge.