Summer is a time for vacations, trips to the beach, pool parties, and for making awesome memories. Seriously, it's basically the best time of the year!
And while you're getting excited about all the fun in the sun you'll be having this summer, let's add something else to the list. Let's get excited about working on our fitness goals!
The days are long, the nights are warm, and the weather is amazing. There's no better time to work toward your ideal self! So when you're enjoying all the awesome things that summer brings, don't forget about fitness and nutrition.
The last thing you want is for your hard work to undone because you stopped working out regularly during the summer months. Even when you have so many other fun things going on, fitness can still be a priority.
With a little strategy and planning, you can own your summer and make it the best ever!
Need a Summer Workout?
Try the Peak Physique 4-Week Protocol and get in the best shape of your life in just 4 weeks!
Summer Goals
I'm here to tell you how you can work hard, play hard, and rock your fitness and nutrition this summer. You definitely don't have to choose between being fit and having fun!
While you're soaking up some rays or staying cool in the shade, remember these tips to help you reach your summer goals.
Tip #1 Set Your Goals
In order to reach your fitness goals, you actually need to make them! As simple as it may sound, you wouldn't believe how many people overlook this critical step. Are you trying to lose weight? Build muscle? Increase your endurance? Figure out what your goal is so you have something to work toward.
It's important to set clear goals so that you know exactly where you're headed. As the saying goes, if you don't know where you're headed, you'll never get there!
Set goals for this summer that are:
Specific

Measurable
Attainable
Realistic
Time-based
And remember, a goal that you don't write down is just a wish. So write down your goals and continually track your progress.
Tip #2 Take It Outside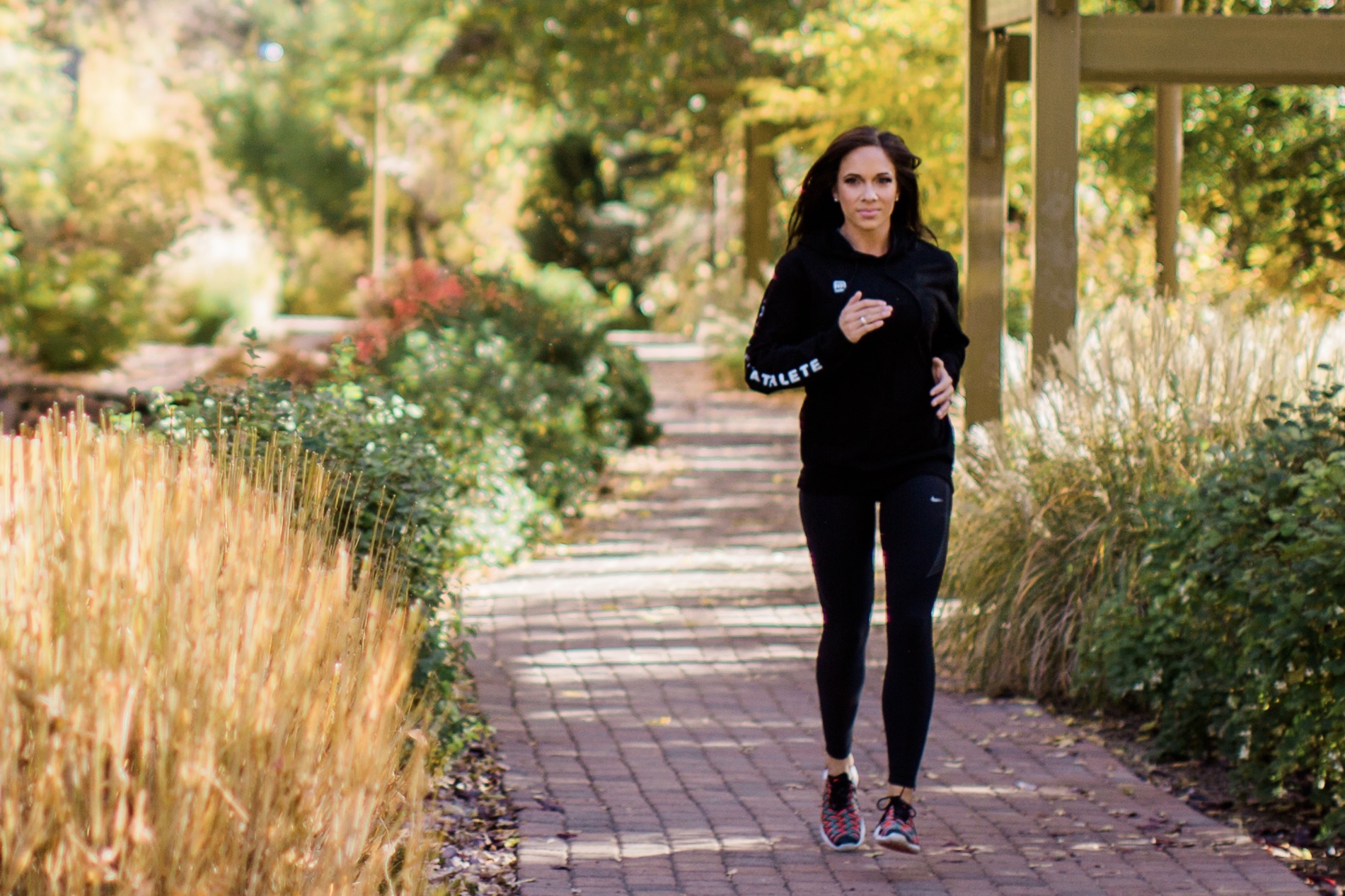 With the weather heating up you can head outside for your workouts! There are seriously a ton of awesome benefits to exercising outside.
Studies show that taking your workout into the outdoors can provide an overall enhanced sense of well-being, can help you stay on track with your regular workout schedule, and can even help to make your workout more enjoyable!
Summer goes by fast and there isn't a moment to waste. So take advantage of the warm weather and head outside for your next training session.
(Read this for outdoor workout tips and suggestions!)
Tip #3 Workout in the Morning
With the return of the sun, you can now actually step outside in the mornings without the freezing air chilling you to the bone. Enjoy it while you can by getting your workout in early in the day!
A morning training session can help you beat the heat of working out later in the day when the scorching sun is high in the sky. If you wait until the afternoon to workout, the summer heat might be just enough to persuade you to skip it today.
Social activities are also spontaneous in the summer. If you get your workout done in the morning, you won't have to decide between friends or fitness on those days when you get that mid-afternoon invitation to the pool!
(And if you're looking for a great summer workout, check this out!)
Tip #4 Have a BBQ backup plan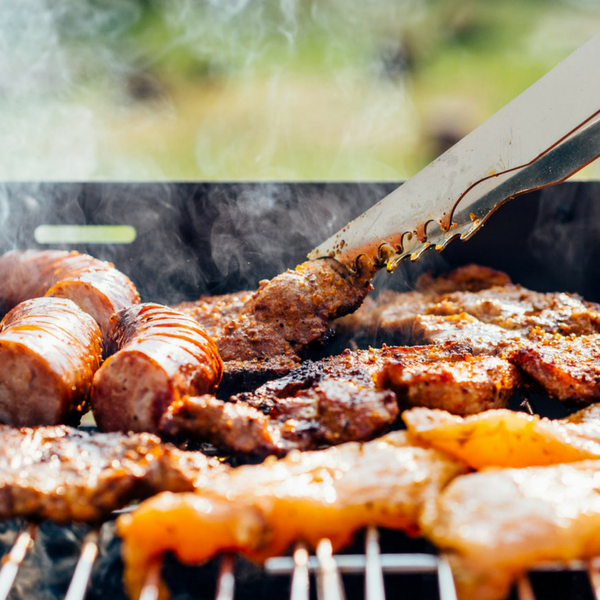 Summertime means barbeques, block parties, picnics, roasting marshmallows, and so many other fun activities. It also means that in addition to having a lot of fun, you'll also be faced with a ton of food options that might not exactly fit with your nutrition.
It's okay to cheat every so often, but doing so several times per week can totally derail your fitness goals! That's why you should head into all your summer activities with a plan.
You can bring your own food along with you, eat ahead of time, or modify the food being served to make it healthier. A couple examples of modification might be:  
-Ask for your chicken to be served without the barbeque sauce.
-Go for a burger without the bun, or with lettuce leaves in place of the bun.
-Drink water regardless of what other people may be drinking.
-Grilled veggies instead of potato chips.
Tip #5 Stay Hydrated
When the temperature goes up, your body has to work harder to stay cool. That means you'll start to sweat more.
Sweating depletes your body of precious fluids as well as electrolytes, which can lead to dehydration if you aren't careful. Mild dehydration can cause you to feel fatigued and lethargic, while more serious dehydration can result in some scarier symptoms!
That's why it's so important to stay hydrated during the warm summer months. Drink plenty of water, not just during your workout but also before and after, and listen to your body.
If you feel a little off, you might not be drinking enough water. For more tips on how to beat dehydration, take a look at this.
Tip #6 Eat Fresh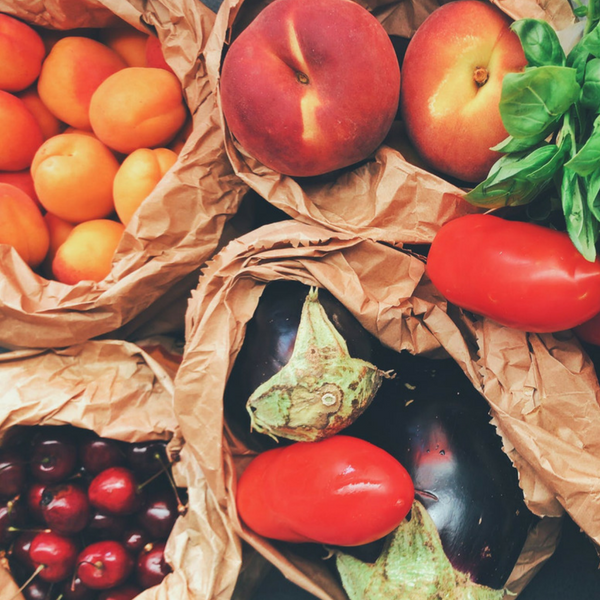 Fruits and veggies should definitely have a place on the menu year round, but they're especially great to target when you can get them fresh. Yummy locally grown fresh fruits and vegetables become available during the summer months when farmers markets and produce stands start to pop up.
Take advantage and get your fill while you can!
Fresh produce can be part of a delicious meal and also makes for a healthy snack. They're generally high in fiber which is important for good digestion and can help keep you feeling full.
Many fruits and vegetables also have high water content and are a tasty way to stay hydrated while getting your fill of vitamins and minerals.
Tip #7 Use Sunscreen
Okay, so maybe this isn't a fitness tip. But it's still super important!
Going outside means direct exposure to the sun. While we all want that great tan, the repercussions of too much UV on our skin could be long-lasting.
Prolonged time in the sun could lead to skin wrinkles down the road, or even more serious, skin cancer. Do yourself a favor and lather up for your protection.
Check out these FAQ's from the AAD for recommendations on SPF, frequency, and other sunscreen tips.
Tip #8 Wear the Right Clothes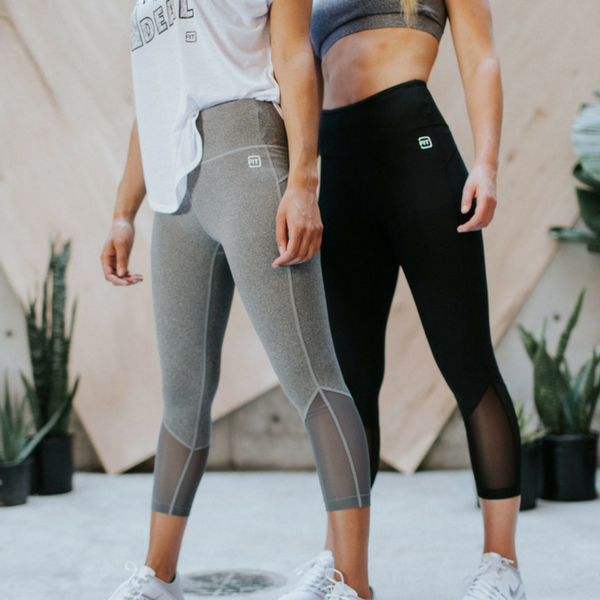 There's nothing quite as miserable and uncomfortable as when your hot sweaty clothes start sticking to your body. Wearing a thick heavy outfit with poor breathability can increase sweating and make it harder to keep your temperature under control.
Combat this by wearing the right clothes. Clothing designed just for you with comfort, style, and support in mind can make your summer life so much better!
Whether you're working out or just relaxing, what you wear can play a major role in helping to keep you cool when the weather heats up.
And for awesome outfit ideas, take a look at our activewear clothing line!
Rock Your Summer
Summer is such a fun season, but if you aren't careful it can be easy to go off track with your fitness efforts. Don't let that happen!
Your fitness goals are in your hands. With the right strategies, your summer can be like a rocket booster propelling you toward them!  
Be safe, have fun, and own your goals this summer!
Need a Summer Workout?
Try the Peak Physique 4-Week Protocol and get in the best shape of your life in just 4 weeks!