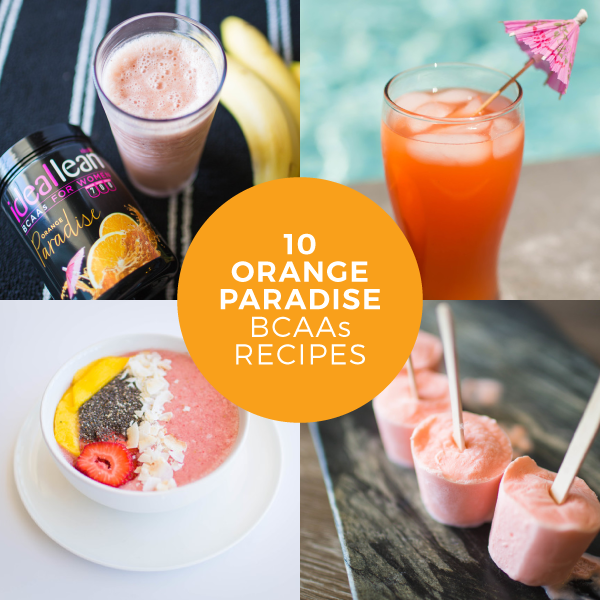 Having sore muscles is the best!
I love that a little bit of soreness makes me feel like I really accomplished something. I'll even admit that I'm disappointed if I'm not sore after a super tough sweat sesh.
Staying sore for days? Not so much.
When it gets to the point where I can barely roll out of bed to hit the gym in the morning, we've got a problem. Sore muscles have the potential of holding you back and slowing you down if you don't do something about it. That means your progress can stall.
My go-to remedy for sore muscles is IdealLean BCAAs, a.k.a. branched chain amino acids. They're the building blocks of muscle. They'll help you rebuild and repair your muscles so that you can recover faster.
IdealLean BCAAs are unique because they contain a Fat Loss Blend to help you get and stay lean. And they contain coconut water powder to help you hydrate.
Click below to check out our newest flavor of IdealLean BCAAs, Orange Paradise!