National Women's Health Week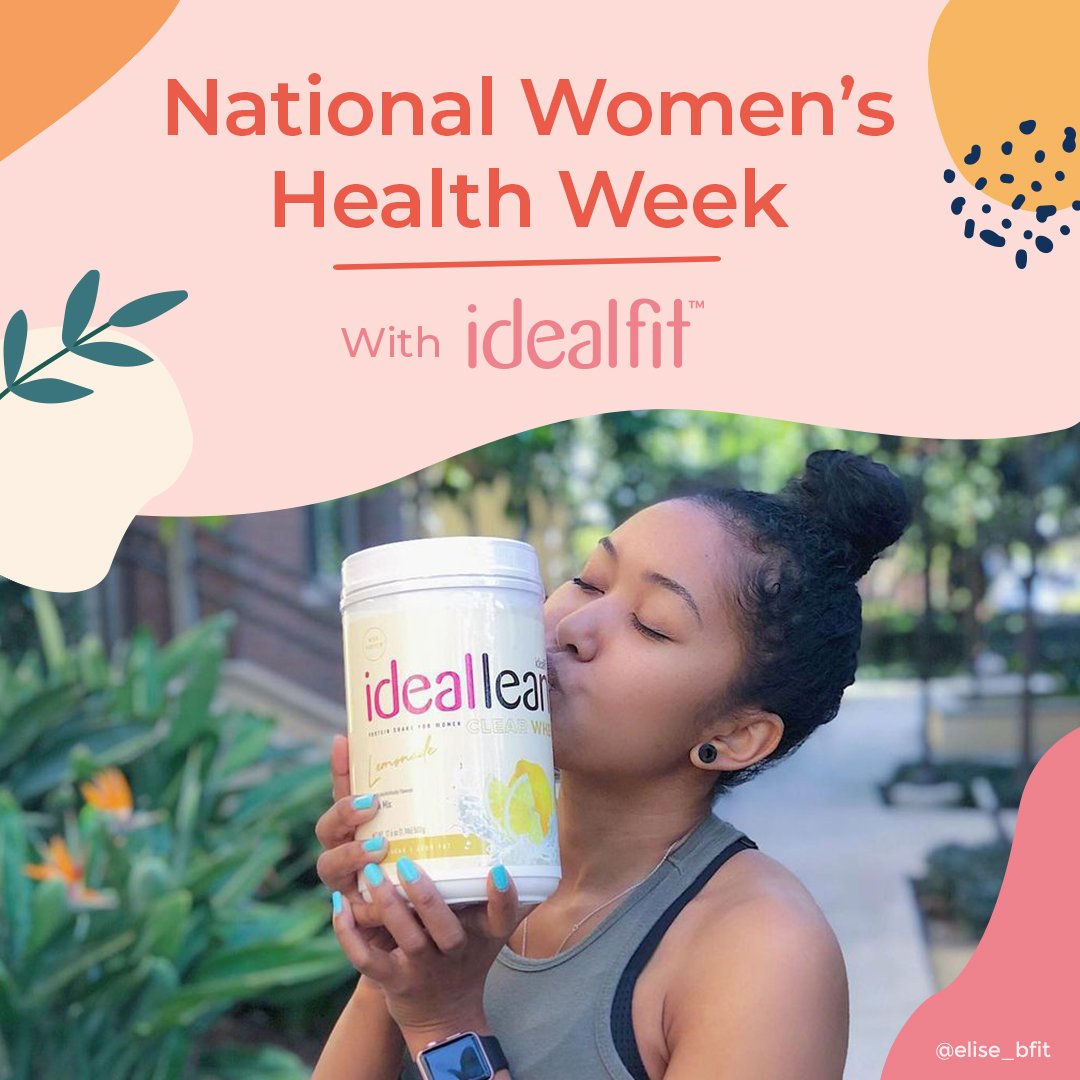 This week is National Women's Health Week! If you don't know about it, it's a weeklong health observance led by the U.S. Department of Health and Human Services' Office on Women's Health (OWH). 
Take the time this week to reevaluate your health and how you can take better care of yourself! We know how hard it can be to make your health a top priority, but it's so important. There's no better time than the present!
How Can I Improve My Health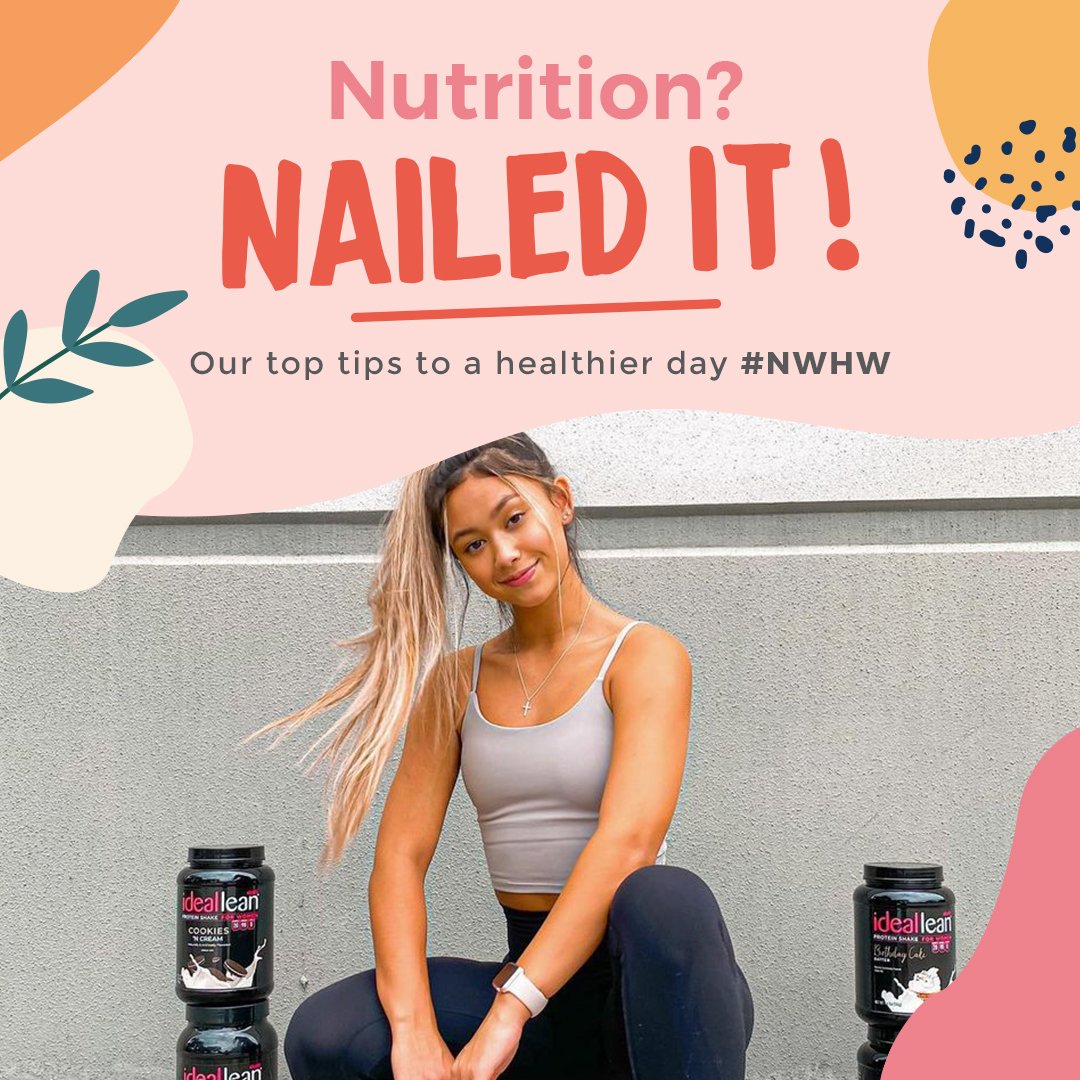 The U.S. Department of Health and Human Services has outlined a few steps that you can take to improve your health! Here's their breakdown, and we'll cover a few examples that you can add to your routine to help support these actions.
The Office on Women's Health encourages women and girls to:
Talk to a Doctor if you have a health condition or concerns

Maintain a healthy weight

Stay active and exercise regularly

Eat heart-healthy food

Manage stress

Make sure you are sleeping enough & have a good night & morning routine

Don't drink too much alcohol & avoid drugs that are not prescribed to you

Avoid unhealthy habits like smoking and vaping
Healthy Eating and Snacking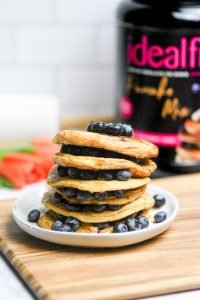 To maintain a healthy weight, you have to make sure you're eating the right food. But eating healthy doesn't have to be boring! We came up with a couple of snacks and meals that are healthy and delicious.
Breakfast
A high-protein breakfast will help you feel fuller for a longer period of time, and it's vital for building and maintaining lean muscle, supporting bone health, and sustaining healthy skin and nails.
Look to incorporate eggs, plain greek yogurt, lean meats, and other protein-rich foods into your morning meal.
When you have a filling, high-protein breakfast, you'll be able to better control your appetite throughout the day.
Our Pancake Mix helps you get the protein you need without sacrificing the flavors you love! You'll get 22g of protein per serving!
Snacking
When it comes to snacking, you'll want to avoid ones that have a lot of fats and sugar. Aim to create filling snacks that will help curb your cravings while satisfying your hunger. For some ideas on high-protein snacks, read more here.
Lunch and Dinner
Planning your weekly meals can be essential when it comes to making healthy choices. That starts with picking out good options at the grocery store! If you need some ideas on what to choose, we've got just the thing. Check out this healthy grocery list: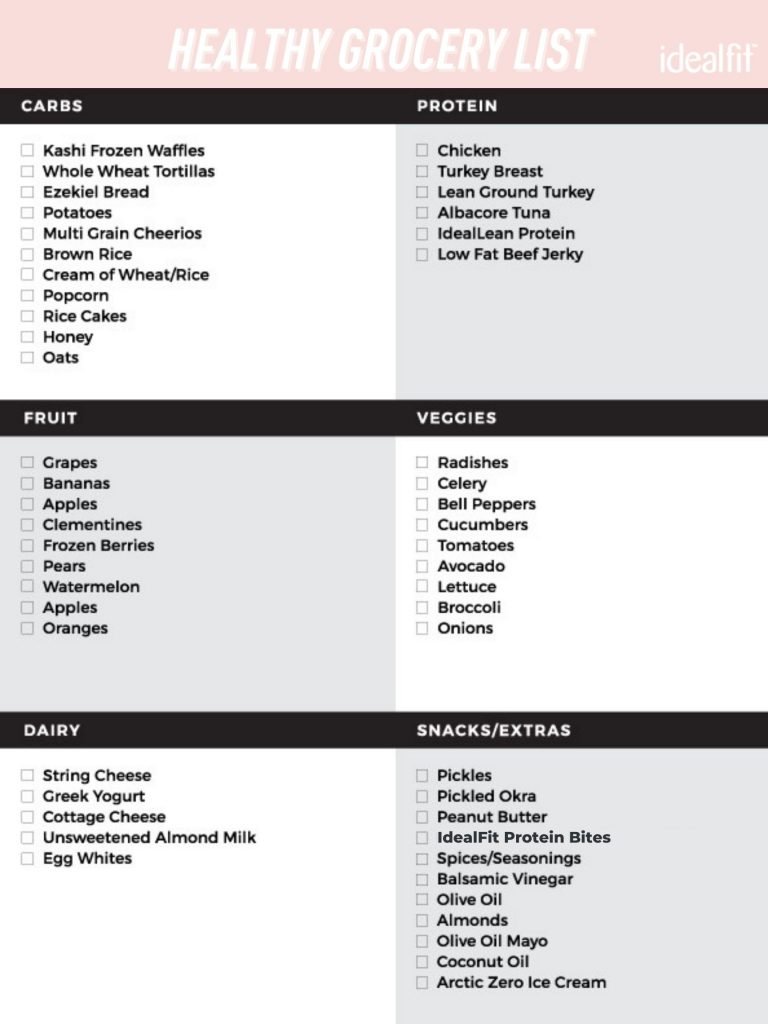 For more information on choosing healthy groceries, read more here.
Exercise and Stress Management
Exercise can be a great way to manage your stress as long as you're not overdoing it! Sometimes it's hard to know where to start when you're just beginning. But don't worry, we're here to help!
We have 4 unique FREE Fitness Challenges to help you kick start your fitness journey and start feeling your very best. These challenges have workouts and free meal plans. That way, you have a guide for each day to help you build lean muscle and support your fitness goals. Don't wait to get started; sign up here!
Good Morning and Night Time Habits
If you want to reach your goals, it's crucial to have good morning and nighttime habits. Starting your day off with intention can help you stay motivated! Here are a few tips we put together to help you have a healthier morning.
Morning Habits
Make your bed

– Having a clean space will help you stay focused, and it gives you a sense of accomplishment first thing in the morning.

Stay hydrated- Start your day off with a big glass of water and try to drink a gallon of water per day.
Stretch and meditate

– Stretching and meditation can be a great way to relieve stress and help your muscle recovery. If you're dealing with sore muscles, be sure to check out our BCAAs.

Have a healthy breakfast-

We already covered this one but again, make sure you have a well-balanced, healthy breakfast with plenty of protein. 

Plan your day and your workout!

– Having a weekly and daily plan will help set your day off with intention. If you need help staying motivated, check out our pre-workout to help give you the energy you need.
Night Time Habits
Avoid too much screen time

– Before you go to bed, make sure you take a break from your electronics to allow yourself to have a more restful night's sleep.

Don't drink caffeine at night-

When you drink too much caffeine, it can make it much harder for you to fall asleep. If you have to work out at night, check out our stim-free pre-workout to help boost your energy without having too much caffeine.

Ensure you're getting 8 hours of sleep

– Sleep can have a massive effect on your body and fitness goals. Get the recovery and rest you need by sleeping 8 hours each night.
These small changes to your everyday routine could have a significant impact on your goals! We encourage you to be mindful of your habits and try to rid yourself of any that are affecting your health and well-being in a negative way.
Your Health Matters
It can be easy to get caught up in your everyday life and forget about your health. This week is an excellent reminder that you absolutely need to put yourself first and make sure that you're taking the best care of your body. We hope that this has helped you feel motivated to stay active and healthy! Again, if you need extra help and guidance with getting started, click the banner below to sign up for one of our Free Challenges.