Good news, we just got something new to help you crush your New Year's goals. That's right, we added another flavor to our collection of Clear Whey Protein! Our new Mojito Clear Whey is a super refreshing fusion of mint and lime.
Here are just a few reasons why our Clear Whey Protein is awesome:
Zero Sugar/ Zero Fat/ High Protein
Refreshing Taste
80 Calories
20g Protein
Our Clear Whey Protein is a great way to stay hydrated and hit your macro goals. It's time to switch up your protein shake for something with a splash of citrus. This new flavor tastes like a delicious limeade juice with a hint of fresh mint! It's great on its own or you can spice it up with these recipes. We hope you enjoy them and don't forget to grab a tub of our new Mojito Clear Whey Protein.
Mint Mojito Yogurt Cups

INGREDIENTS
1 Scoop Ideallean Clear Whey Mojito
¼ cup finely chopped mint leaves
1 tbs lime juice
1 cup nonfat Greek yogurt
1/2 cup chopped pecans
3/4 cup almond flour
1/4 cup brown erythritol
2 tbs coconut oil
INSTRUCTIONS
Using a food processor blend almond flour, pecans, coconut oil, and erythritol together. Be careful not to over mix.

Line a cupcake tin and press the crust into the base.

Mix the remaining ingredients with a whisk until fully combined.

Pour into the crusts and freeze for 1-2 hours. Take them out and let them thaw slightly, then enjoy!
Makes 6 cups. Serving size 1 cup. Calories per serving: 143 / Fat 11g / Net Carbs 2 g / Protein 7g.
Mint Mojito Mocktail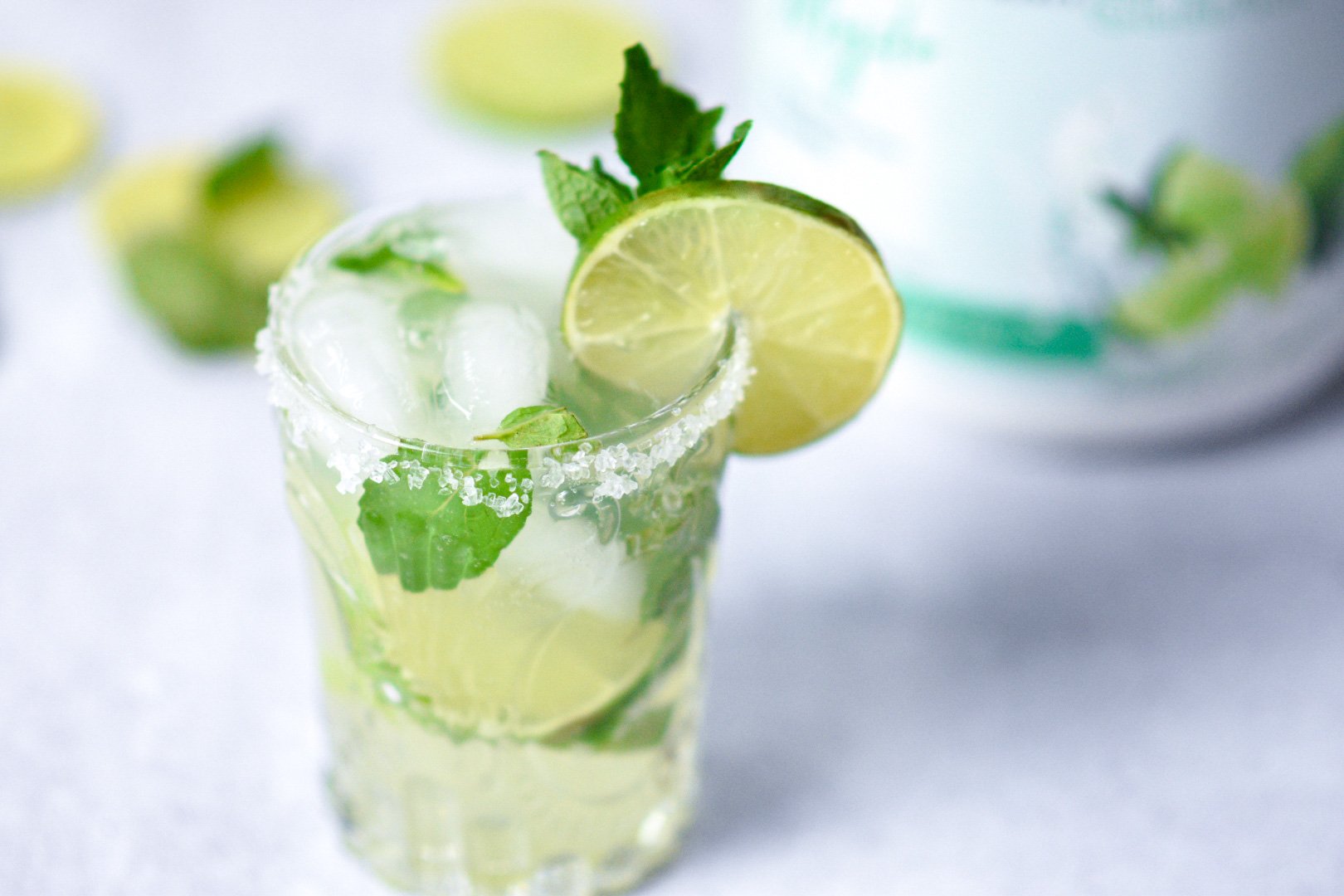 INGREDIENTS
2 cups Sparkling Water
10 mint leaves
1/2 lime sliced or cubed
1/4 cup ice
1 scoop Mojito Ideallean Clear Whey Protein
INSTRUCTIONS
Mix the Mojito Ideallean Clear Whey Protein with the sparkling water. Add mint leaves, lime slices, and ice. Enjoy!
That's all there is to it! These recipes are so easy to make and they are sure to help you stay on track with your goals. To get started making them, be sure to grab a tub of our NEW Mojito Clear Whey Protein. Click the banner below to buy it now!