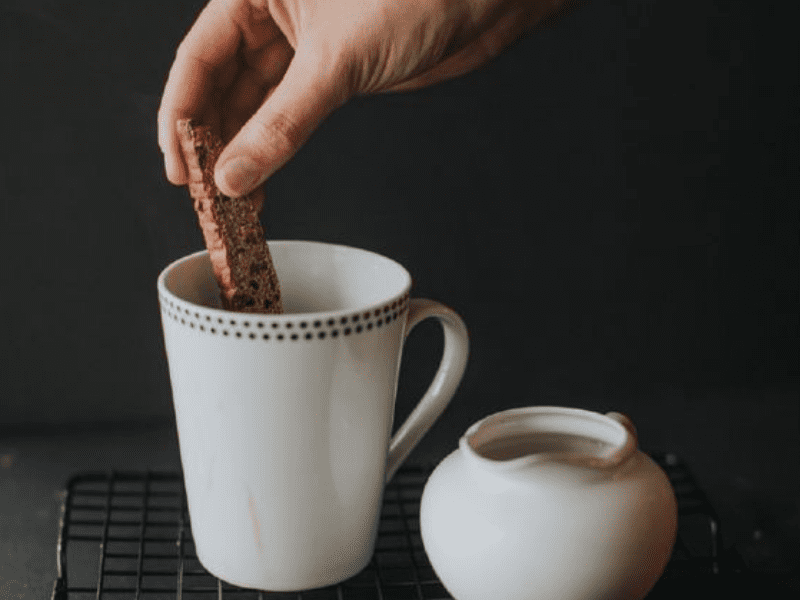 Ingredients
2 scoops Mint Chocolate IdealLean Protein
½ cup blanched almond flour
½ cup baking stevia
1 tbsp. cocoa powder
2 eggs
¼ cup mini chocolate chips
Method
Preheat oven to 350 degrees.

Cover a baking sheet with parchment paper.

Mix Mint Chocolate IdealLean Protein, almond flour, baking stevia, and cocoa powder. Add eggs and mix until just combined.

Fold in chocolate chips.

Pour batter onto parchment paper and spread into a 3×7 rectangle. Bake for 30 minutes on the bottom rack. Pull out of oven and let cool.

Once cooled, cut into 10 slices. Spread each biscotti onto the baking sheet and bake on one side for 8-10 minutes. Remove from oven and flip over to bake another 8-10 minutes. These cookies should be hard and crunchy. Dip in coffee, hot chocolate, etc!