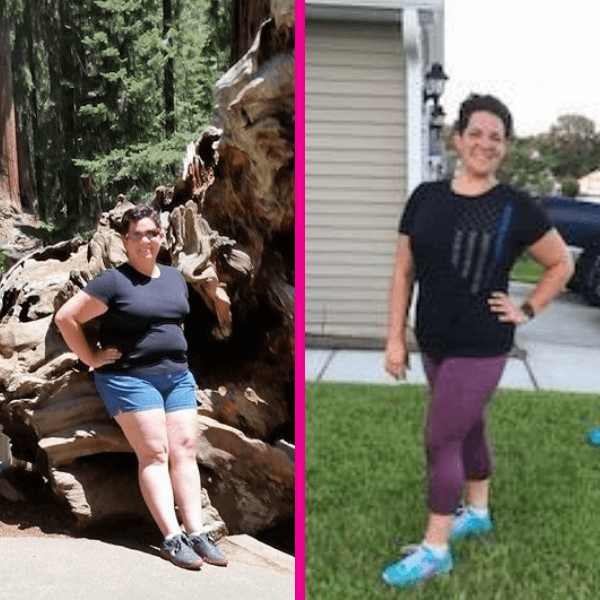 Q: When did your journey start?
My journey started in March 2017, but really started to take off September 2017. That's when I finally got my head in the game and knew I wanted to change my life.
Q: What made you want to make a change?
I wanted to make the change for a few reasons.
My overall health was declining and I knew I couldn't keep going the direction I was headed. My niece was born and not being able to keep up with her when she got older was a huge turning point in my life. I didn't want to be that Aunt that couldn't get off the floor.
Then in September 2017, I knew I wanted to open another chapter in my career. I have been a Police Officer for 14 years and I wanted to get out of the office and head back on patrol. I knew I couldn't keep the community, my coworkers or myself safe if I wasn't willing to improve my health and lifestyle.
Q: What tips do you have for others starting out?
Starting out is hard but my best tip for others is to start slow and take it one day at a time. I didn't do this to myself overnight and I knew I wasn't going to get better overnight.
It's a process and an overall lifestyle change. Another tip I tell people is not to focus on the scale, but to take photos of yourself and take your measurements. Sometimes those things move more than that number on the scale.
Trust yourself and the process, ask for advice and tell people what you are doing.
Q: What have been some of the biggest obstacles you've had to overcome?
I struggle just like everyone else and my biggest obstacle is getting out of my own head. We are our own worst critic and that can be hard to change.
Believe it is possible and it will be.
My next biggest obstacle is making myself take time for me.  I tend to let my job and others dominant my life, so I try my best to pre-plan my week. I meal prep, plan my gym sessions and try to do something for myself once a week even if it's just some quiet time to reflect on how far I have come.
I also am a bit of a loner, so make sure I tell my family and friends when I am struggling. That's can be very hard to do at times, but I know they will push me as well as admitting to myself that I need a swift kick in the tush.
Q: What are some of your go-to, favorite meals?
Some of my go-to favorite meals are fairly simple meals. I always have Egg Roll in a bowl made (I could eat it all day, every day). I also love cooked chicken with pesto. I always have cut veggies, cheese, homemade trail mix, and boiled eggs on hand.
I load my cooler up for work with everything I need, even if I am just sitting in a class all day. And I meal prep weekly so I have everything I need already done for the week, which has been a lifesaver because sometimes life happens and plans change.
Q: What are some go-to supplements that have helped?
My go-to supplements stay fairly simple also. I use IdealLean Protein, Pre-Workout, and BCAAs. I pre-pack my supplements first thing in the morning and usually bring an extra single serving of protein and BCAA's with me.