As a woman, you know how much time goes into thinking about what we're going to wear every day.
But we aren't the only ones thinking about the way we dress. You might not know it, but a lot of time, money, and hard work has gone into researching clothes.
Specifically into how clothing and appearance affect behavior, performance, and the way that others perceive you.
Guess what? Research shows dress and appearance really do have a major effect on the way people feel about themselves. This, in turn, influences the way they act!
This fact is true in school, at work, in social settings, and even at the gym!
Dress For Success At The Gym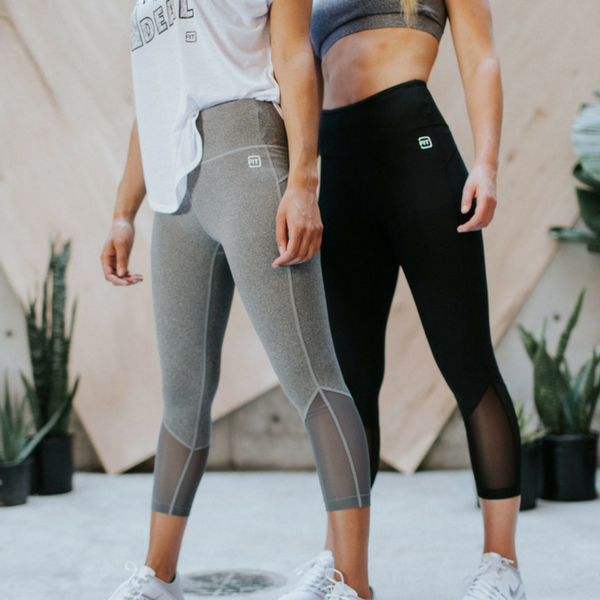 Let's be real for a second. A great outfit can make a world of a difference when it comes to working out. It can empower you with a "can-do" mindset and make you feel ready to take on the WORLD (or even just that squat rack you're staring at).
There are basically two ways in which the clothes you wear at the gym affect the quality of your workout experience. There's a physical element and a mental element, and each has a big influence on how you feel when you're working out.
Physical
Have you ever found yourself at the gym, stuck in clothes that either aren't supportive, are restrictive, or that don't allow for breathability? We've all been there.
These are real problems that can get in the way of training, and they can definitely be a major distraction to having a good workout! Problems like this stem from wearing clothes that are too tight, too loose, or that aren't made with your needs in mind.
It's no fun working out when you're constantly fidgeting and adjusting your outfit but just can't seem to get it right. You aren't able to give your best effort when you're constantly pushing and pulling on your clothes, or feeling like you're able to move freely and own your workout.