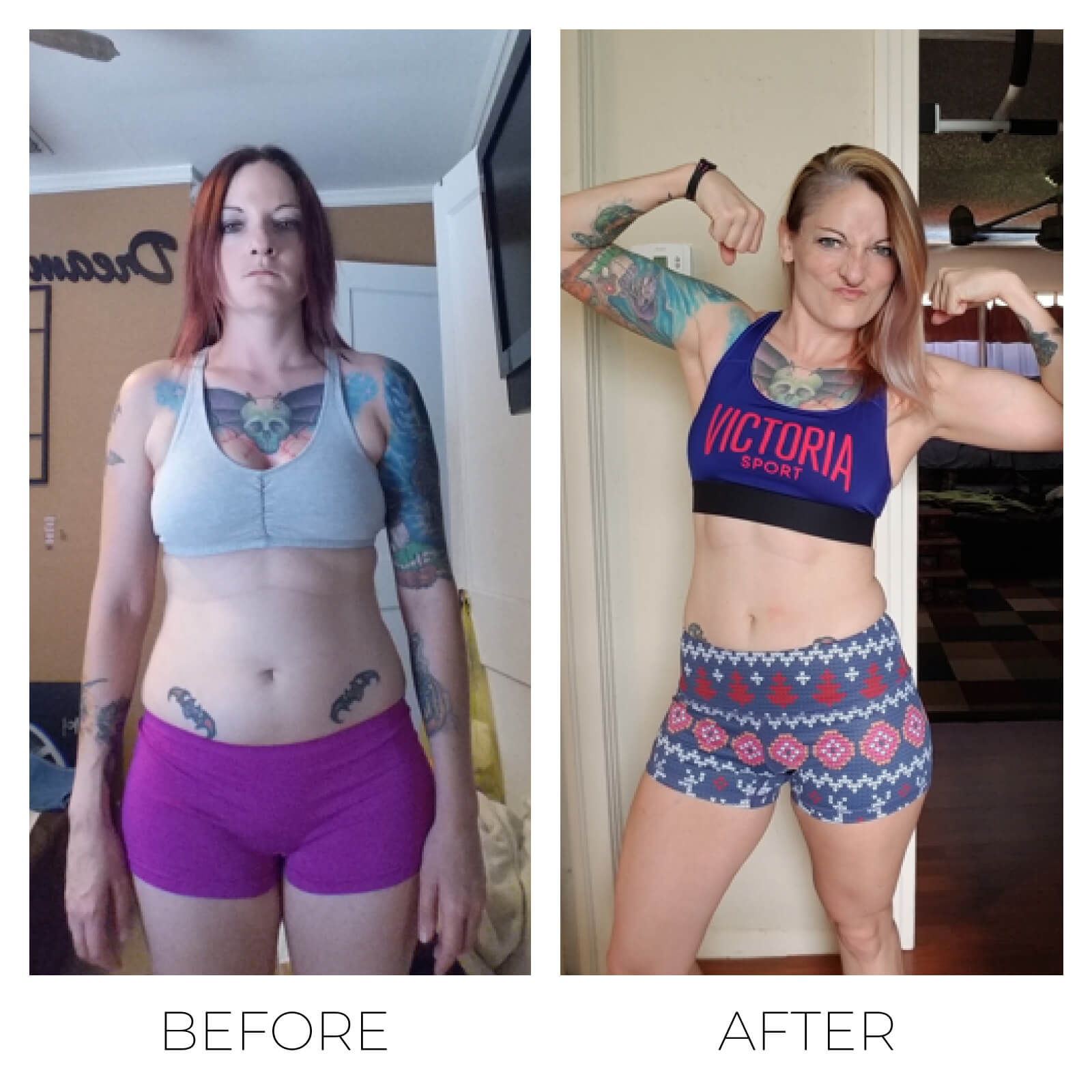 Check out our special Q&A and get inspired to create your own fitness journey!
Q: When did your journey start?
My journey started in May of 2017 with IdealFit. I had seen a Facebook ad for IdealLean products, clicked on the site to snoop around, and saw the free challenges.  
I completed 2 rounds of Trainer Lindsey's free 15-day Fit Body Challenge and was shocked at the amount of weight I lost and just wanted to keep going. I purchased the Trainer Lindsey 6-Week Fit Body Challenge and did another 2 rounds, but I wanted more.
I really wanted to see muscle growth and leaning out, so I signed up with the 6-Week Fit Body Sculpt Challenge. This is by far my fave program out of all of them, I have found lifting is my jam!