Okay, if you have a cute doggo then you know how fun it is to do just about everything with them! We totally get where you're coming from because they're the best! Who else greets you at the door every time you come home?? Your pup of course. Or maybe your weird roommate (for those of us less fortunate).
Not only are they great little bundles of joy but they can actually help with depression, anxiety, and stress! So you're only helping yourself by keeping around your pupper at all times.
Which is where we come in… Right now is the season of love and that means that you need to give time and love to the ones most important in your life! (I.E. your DOG!)
Here are five ways to exercise with your dog and give back to those angels! Try them out and don't forget to film and tag @BeIdealFit (for Facebook) or @IdealFit for Instagram for a chance to get featured on our page and get two tubs of free protein!
1. Sprinting
Grab your pup and take them for a stroll outside! While you're at it try some sprint circuits! Most dogs love a good run and sprinting is a great way to get that heart pumping. We recommend doing one minute of walking, followed by 30 seconds of sprinting. Repeat that 5-8 times!
2. Squats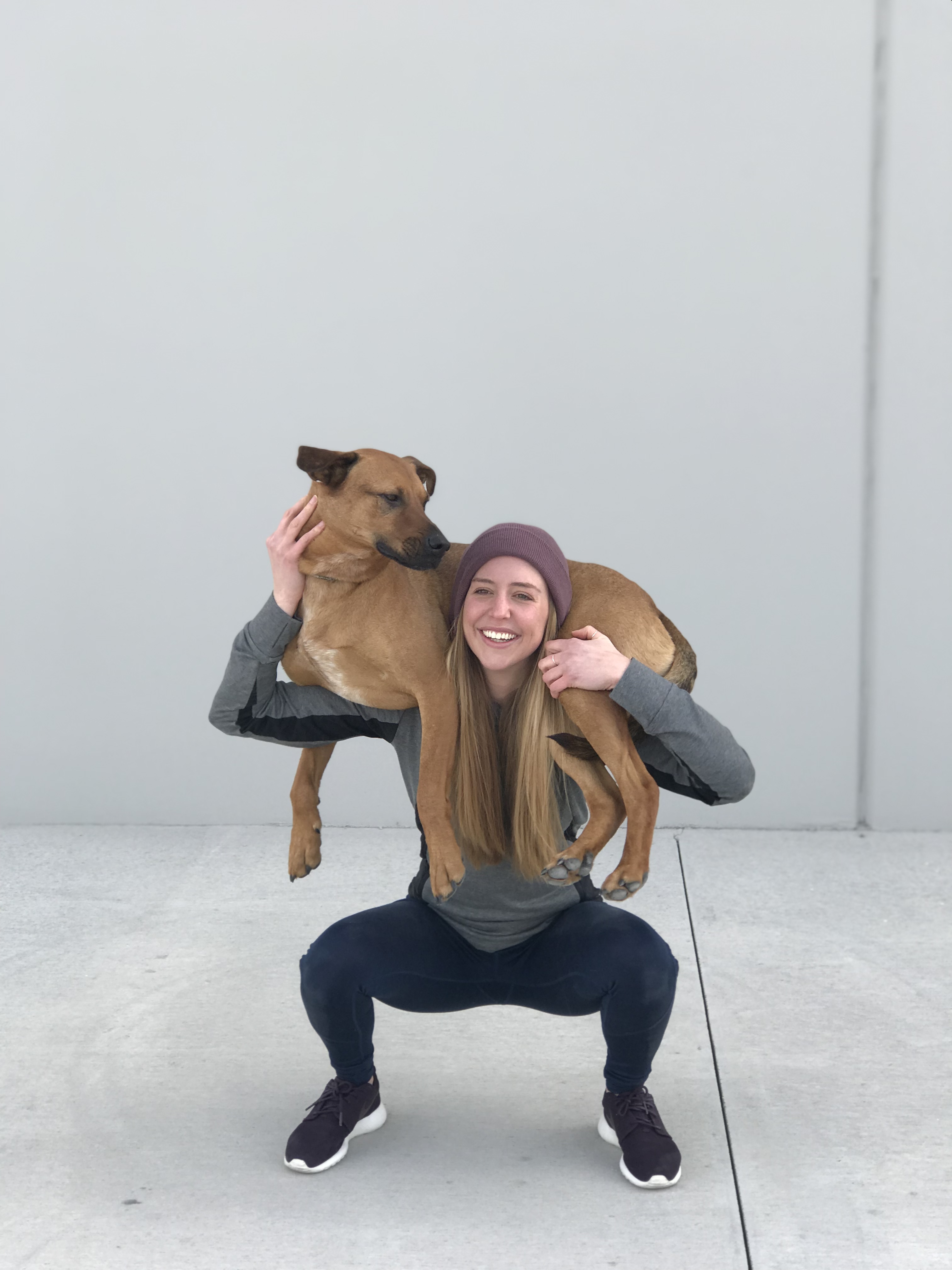 Squats can be a little tricky but if your dog isn't too heavy for you, try to safely hold him to your chest or have them rest on your shoulders. Only do this move if you're positive you can handle their weight! We recommend doing 3 sets with 10-15 reps.
3. Lunges
For lunges, try to hold your dog at your chest and do 3 sets of 8-10 reps! Just make sure your dog is comfortable and hold them so that their weight is even!
4. Puppy Push-ups
This may take a little skill on your dogs part but if they can't shake, then try to get them to sit or lay down for each push-up! Try to do 3 sets of 8-12 reps!
5. Dance!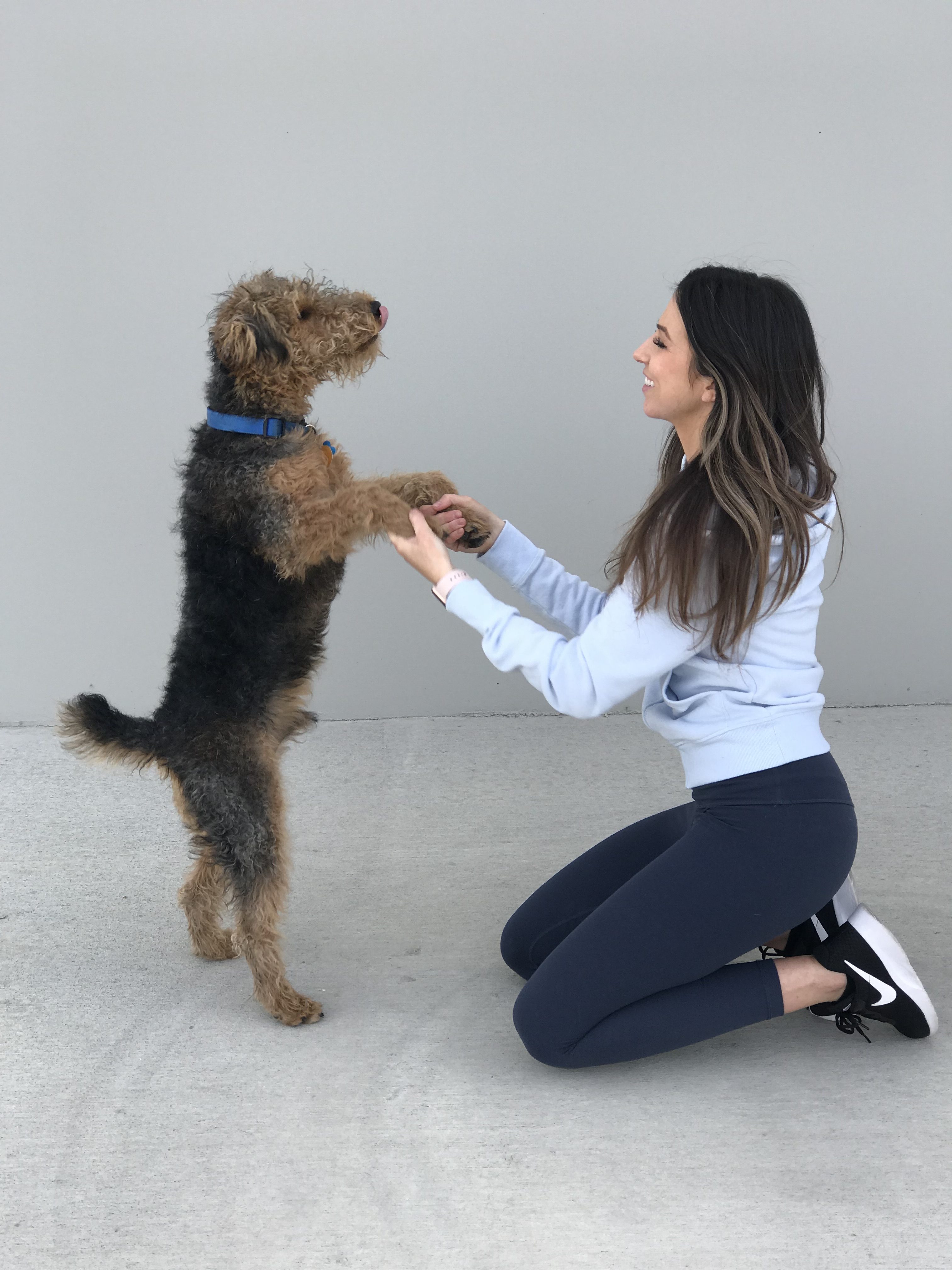 When in doubt dance it out! (Yes, I'm cheesy.) But really who doesn't love to just be silly with their dog? This can also be a great, fun way to get some cardio in! So put on your best music and get ready to ?Shake Your Tailfeather?!  We recommend blasting your music and dancing for at least 30 minutes.
Final Notes
Okay so now that you have a few ideas, go ahead and try them out! Don't forget to upload a video and tag us! (Just make sure your page is public so we can see you!)