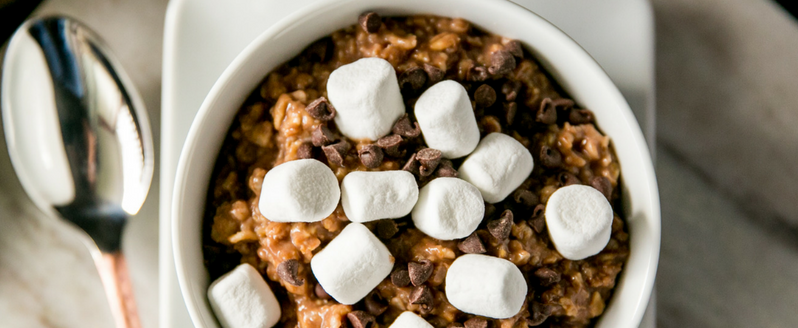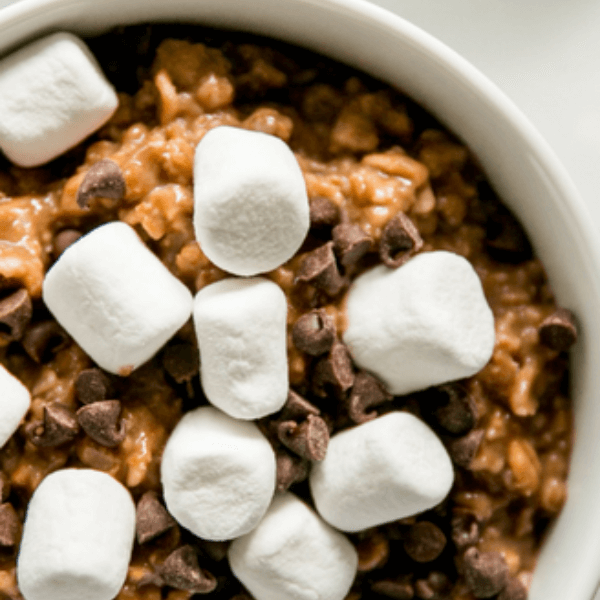 Serves 1. Serving Size: 1/3 cup
Calories per serving: 157. Protein 14g. Carbs 21g. Fat 2g
Ingredients
0.66 cup water
0.33 cup rolled oats
0.5 scoop Chocolate Brownie IdealLean Protein
1 tbsp sugar-free hot chocolate powder
Method
Combine the water and rolled oats in a small saucepan over medium high heat. Heat until oats begin to boil. Stir until oats are softened and cooked through.

Once oats are cooked, remove the pan from the heat and quickly stir in the protein and hot chocolate powder.

Optional: top the oatmeal with mini marshmallows and mini chocolate chips. Enjoy!