The holidays are finally here! We're celebrating with some delicious protein recipes. This time of year can be full of comfort food. We wanted to give you a few healthy options that are still super tasty but won't throw off your macro goals.
Check out these recipes below and be sure to grab some IdealFit Protein before you get started!
Christmas Brownies

INGREDIENTS
2 tbsp coconut oil
⅓ cup peanut butter
2 tbsp honey
1 egg
2 tbsp unsweetened almond milk
1 tbsp dark chocolate cocoa powder
1 scoop IdealFit Chocolate Brownie Protein
½ tsp baking soda
(Optional) Frosting:
1/3 cup powdered erythritol
1 tbsp dark chocolate cocoa powder
1-2 tbsp almond milk
1 tbsp peanut butter
INSTRUCTIONS
1. Preheat oven to 350 degrees F.
2. Mix coconut oil, peanut butter, honey, and almond milk. Add in egg and remaining ingredients. Mix until combined.
3. Pour into greased loaf pan and bake for 15-20 minutes, or until a toothpick comes out clean. Let cool.
4. Mix ingredients for frosting. Frost the brownies.(optional)
5. Cut into 8 squares. Enjoy! Makes 8 pieces. Serving size: 1 piece.
Calories: 175. Protein: 5g. Carbs: 12g. Fat: 14g
Red Velvet Milkshake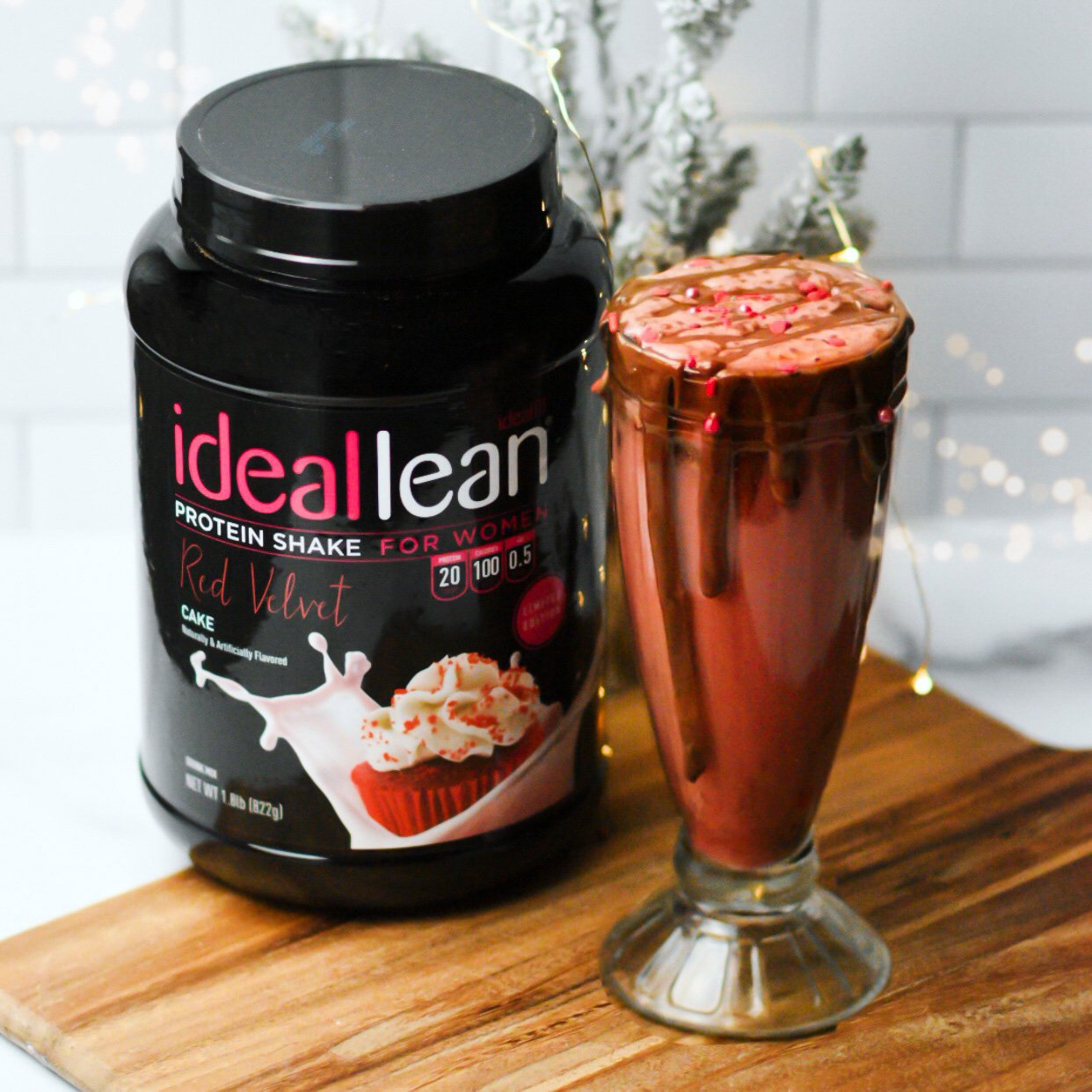 INGREDIENTS
1 scoop Red Velvet IdealFit Protein
½ cup milk
½ cup low-calorie ice cream
Toppings:
Sugar-Free Chocolate Syrup & Sugar-Free Whip cream ****Optional****
INSTRUCTIONS
1. Blend all ingredients together (except for the toppings). Add toppings and enjoy!