If you're anything like me, you LOVE to sleep. You need it, you crave it! And there's a reason they call it "beauty sleep". Sleep is super important for looking your best and more importantly, feeling your best!
Adequate sleep helps with post-workout recovery, and has been linked to healthy weight, good mood, and even better heart health!
Here are my favorite nighttime snack recipes (each under 250 calories) that will help curb your hunger, promote good sleep, and won't cause you to put on those extra lbs!
(And bonus: a lot of them contain ingredients that are rich in melatonin and tryptophan. Melatonin helps with the sleep cycle and tryptophan contains serotonin which will help you to feel more relaxed.)
Coconut Rice Pudding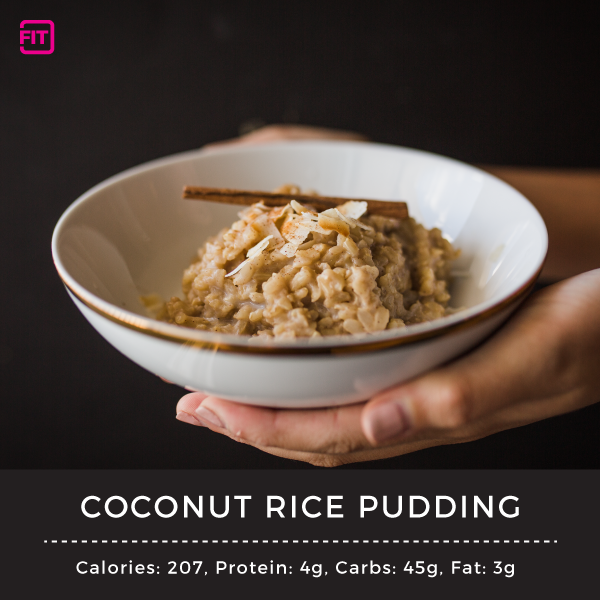 If you need something sweet before bed, this is the perfect treat that is rich in carbohydrates. Spikes of insulin can have an effect on your circadian rhythms which help to induce sleep.
Ingredients:
2 c water
1 c brown rice
3/4 c unsweetened coconut milk
3 tbsp. coconut sugar
1/2 tsp. vanilla extract
1/4 tsp. cinnamon
Directions:
1. Bring water to a boil and add rice.
2. Cover and simmer for 30-45 minutes, or until water is absorbed.
3. Stir in coconut milk, coconut sugar, vanilla extract, and cinnamon and simmer for 5 more minutes. Pudding should be thick.
4. Enjoy hot or cold. Store in refrigerator.
Serves 4. Serving size: about ½ cup.
Calories per serving: 207, Protein: 4g, Carbs: 45g, Fat: 3g
(If you are in a hurry though we have some IdealLean Oatmeal ready to go just for you !)
Yogurt with Sweet Cherry Sauce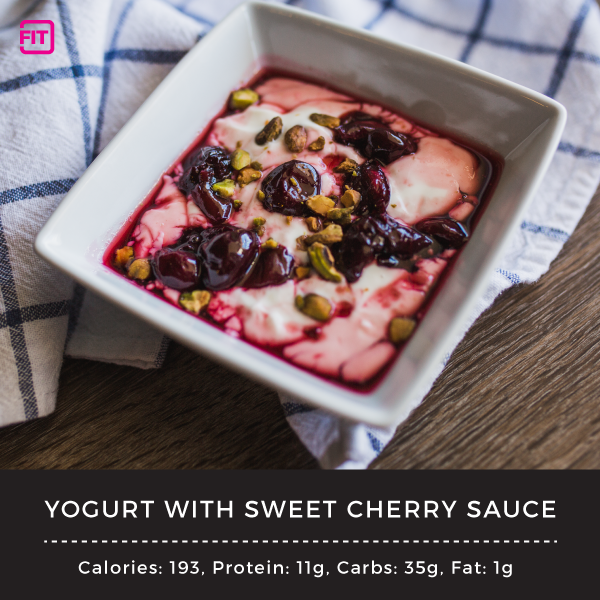 Cherries contain melatonin, which is the chemical that helps regulate your sleep cycle.
Ingredients:
1/4 c cherries
1 tbsp. agave nectar
1/2 tsp. vanilla extract or a bit of IdealLean Vanilla Protein
1 tsp. pistachios, crushed
1/2flavoreda flavoured Greek yogurt
Directions:
1. Mix cherries, agave nectar and vanilla extract over stovetop and simmer until cherries are soft.
2. Pour over vanilla Greek yogurt and top with crushed pistachios. Enjoy!
Serves 1.
Calories per serving: 193, Protein: 11g, Carbs: 35g, Fat: 1g
Want to Sleep Even Better?
IdealLean Nighttime Probiotic not only helps promote a healthy and happy gut, it also contains a Sleep Blend that will help you get all of the benefits of probiotics AND get a better night's sleep.
Honey Roasted Pumpkin Seeds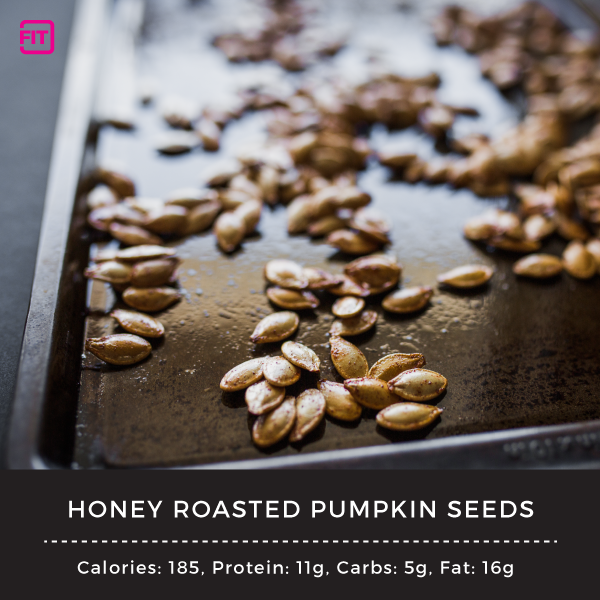 Pumpkin seeds are rich in tryptophan which assists in melatonin and serotonin production, contributing to a restful night's sleep.
Ingredients:
1 c raw pumpkin seeds
1 tsp. coconut oil, melted
1 tsp. honey
1/4 tsp. cinnamon
Directions:
1. Remove pumpkin seeds from pumpkin, rinse and remove any goop.
2. Let seeds dry.
3. Preheat oven to 350 degrees F.
4. Mix pumpkin seeds with coconut oil, honey and cinnamon.
5. Spread seeds onto greased baking sheet and bake for 30 minutes.
6. Stir seeds half way so seeds evenly bake and enjoy!
Serves 4. Serving size: 1/4 cup.
Calories per serving: 185, Protein: 9g, Carbs: 5g, Fat: 16g
Popcorn with Sea Salt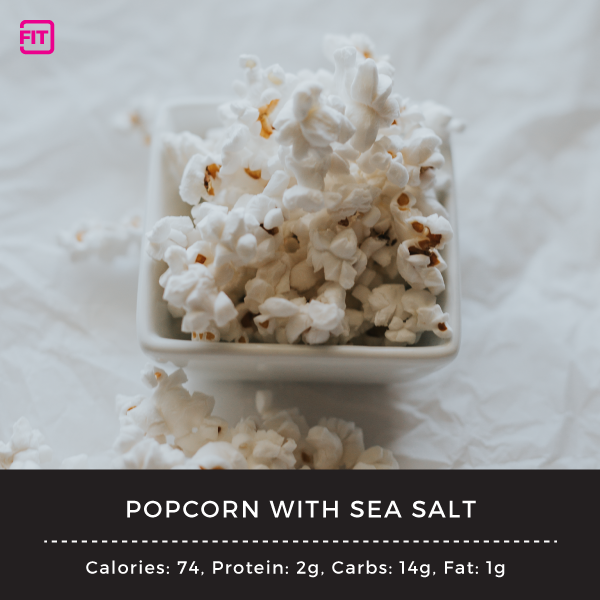 Popping in a movie or watching TV after a long day? Don't break the calorie bank with high calorie, fatty options. This popcorn will keep you on track and help satisfy your need for a salty snack.
Ingredients:
1/2 c popcorn kernels
1/2 tsp. olive oil
1 brown paper bag
Sea salt to taste
If you are a peanut butter lover, there is something that I love to do with my popcorn… I always add a bit of IdealLean Peanut Butter Powder on top. It's SO yummy!
Directions:
1. Mix popcorn kernels and olive oil until evenly coated.
2. Pour into brown paper bag and add sea salt.
3. Fold top of brown bag and microwave for 1 1/2-2 minutes. Enjoy!
Serves 6. Serving size: about 1 cup.
Calories per serving: 74, Protein: 2g, Carbs: 14g, Fat: 1g
Lavender Vanilla Milk Steamer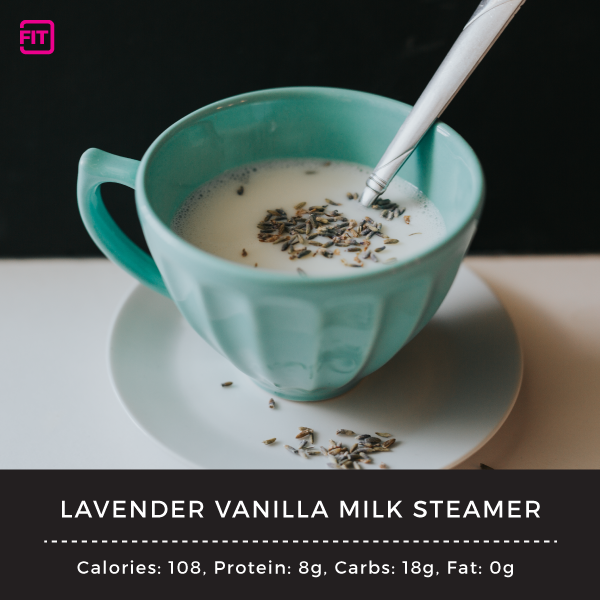 Lavender has been known to help ease anxiety and insomnia. The milk also has tryptophan, which will help you get a good night's sleep!
Ingredients:
1 c lowfat skim milk
1/2 tsp. dried lavender
1 tsp. honey
1/2 tsp. vanilla extract or a bit of Vanilla protein ( just for the taste)
Directions:
1. Mix milk and dried lavender over low heat until milk is hot and frothy (but not boiling).
2. Strain milk and add honey and vanilla extract. Enjoy!
Serves 1.
Calories per serving: 108, Protein: 8g, Carbs: 18g, Fat: 0g
Peanut Butter & Banana Toast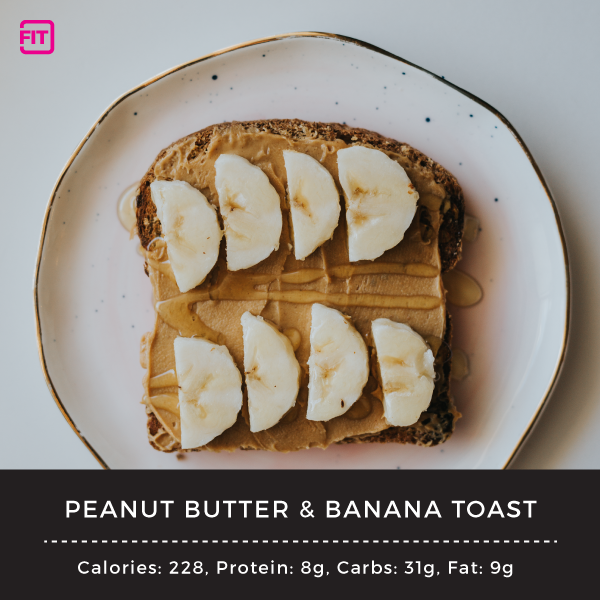 As I mentioned before, spikes of insulin can change our circadian rhythms and induce sleep. The carbohydrates in this snack will assist in that. On top of that, bananas are a great source of magnesium, potassium, and B6 and will help produce melatonin.
Ingredients:
1 slice Ezekiel bread, toasted
1 tbsp. peanut butter / IdealLean Peanut Butter Powder
1 tsp. honey
1/4 of a medium banana, sliced
Directions:
1. Spread peanut butter and honey on toasted bread.
2. Add banana slices and enjoy!
Serves 1.
Calories per serving: 228, Protein: 8g, Carbs: 31g, Fat: 9g
Chamomile Ginger Tea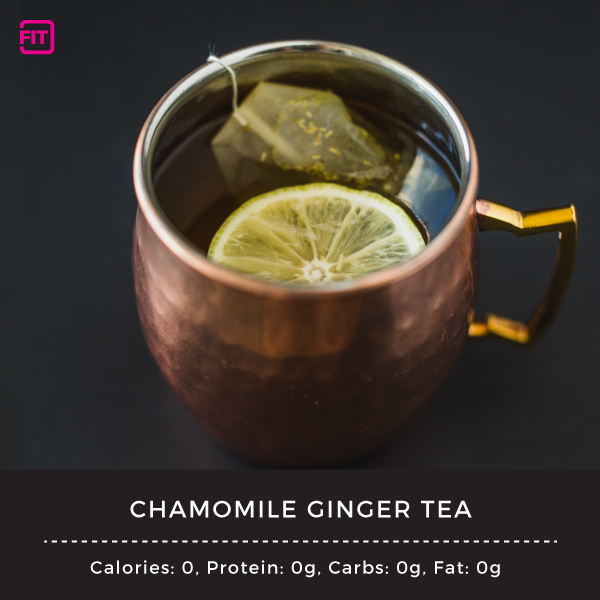 Drinking chamomile tea helps elevate your glycine levels, which will help relax your nerves and muscles.
Ingredients:
8 oz water
1 chamomile tea bag
1/2 tsp. fresh ginger, thinly grated
Directions:
1. Steep tea in hot water, mix in ginger.
2. Garnish with lemon slice if desired and enjoy!
Serves 1.
Calories per serving: 0, Protein: 0g, Carbs: 0g, Fat: 0g
Sleepy Time Smoothie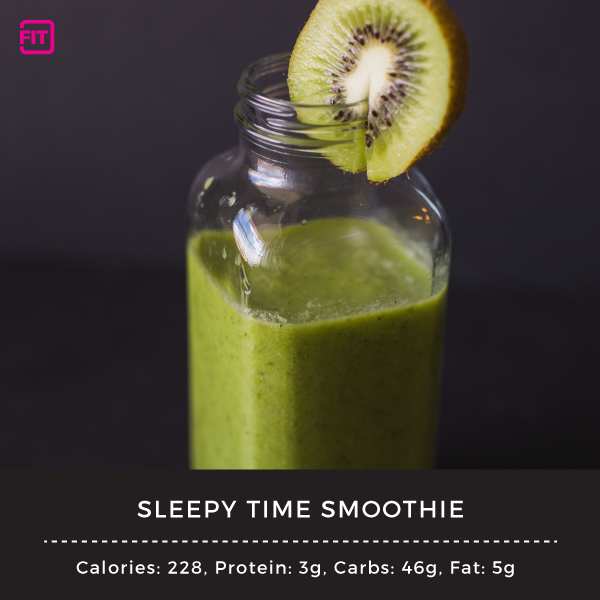 This smoothie is high in antioxidant and serotonin levels, which will promote sleep. It is also rich in calcium and magnesium from the spinach, which will assist in the relaxation of the nervous system.
Ingredients:
1 medium kiwi, peeled
1/2 c pineapple
1 c spinach
1 c unsweetened coconut milk
1 tbsp. agave
Directions:
1. Add ice, blend & enjoy!
Serves 1.
Calories per serving: 228, Protein: 3g, Carbs: 46g, Fat: 5g
Improved Sleep With IdealLean NightTime Probiotic
Sometimes that late-night hunger makes it impossible for you to fall asleep.
You know how it goes. It's late at night, and you're hungry, but you have also heard those famous lines, "Don't eat after 8:00 pm," because it's supposedly associated with weight gain sleeplessness.
But the truth is that eating at night may not be as bad as you might have heard! It depends on what you eat as well as how much you eat.
These recipes are all super yummy and are sure to improve the quality of your sleep!
But if you are wanting something that will help improve the quality of your sleep even more, as well as improve nutrient absorption, enhance digestion, and promote better gut health then you need IdealLean Nighttime Probiotic!
It helps me fall asleep and I wake up feeling super refreshed. Try it! Your body will thank you.
(And for more on the importance of sleep, including tips for better sleep, check this out!