Gift giving can be so fun, but it can also be really tricky to know what to give to everyone on your list. You want the gift to be thoughtful, and you want them to like it. I mean nothing is better than when someone opens up your gift and has pure excitement written all over their face.
I've come up with some suggestions that will help take the stress out of coming up with the perfect gift. Bonus: they are also health and fitness related without being too in your face.
1. NatureBox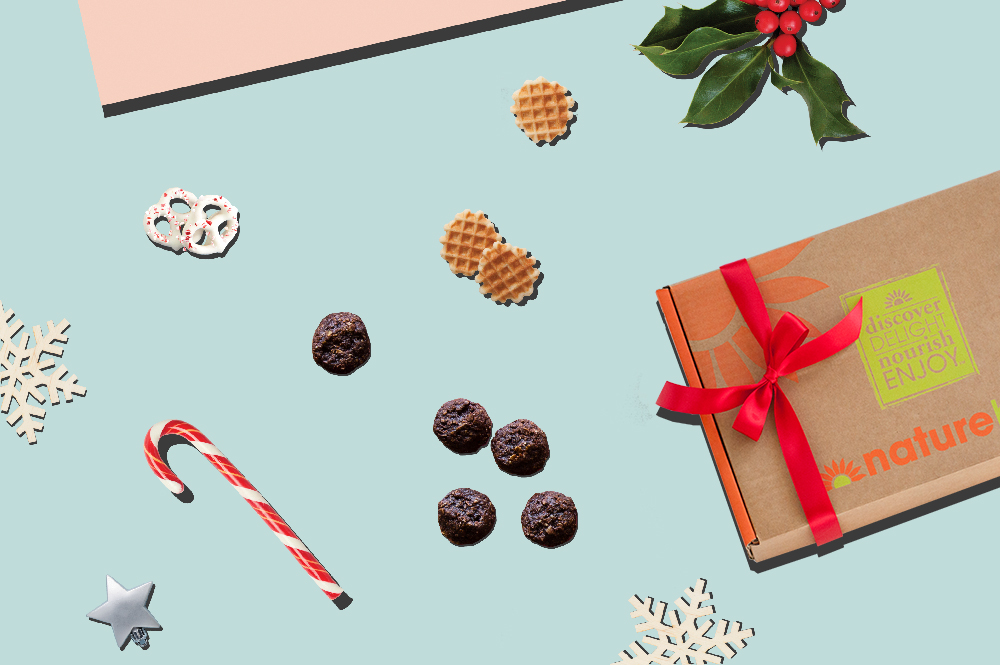 I mean who doesn't love snacks? But snacks that are healthy AND delicious. Boom, yes. Sign me up. Now. Naturebox is a monthly membership service that allows customers complete flexibility to order whenever and whatever they want. Giving you the value and convenience you crave.
And just in time for the holidays, they are offering three different gift boxes: Sweets and Treats, The Nice List, and Easy Entertaining. These feature some of their most popular snacks and seasonal favorites (absolutely no membership required).
And they were so nice to provide blog readers with a coupon code to save up to $10 using the code GIFTBOX at this link. Take advantage of that sweet deal.
2. Blue Apron Meals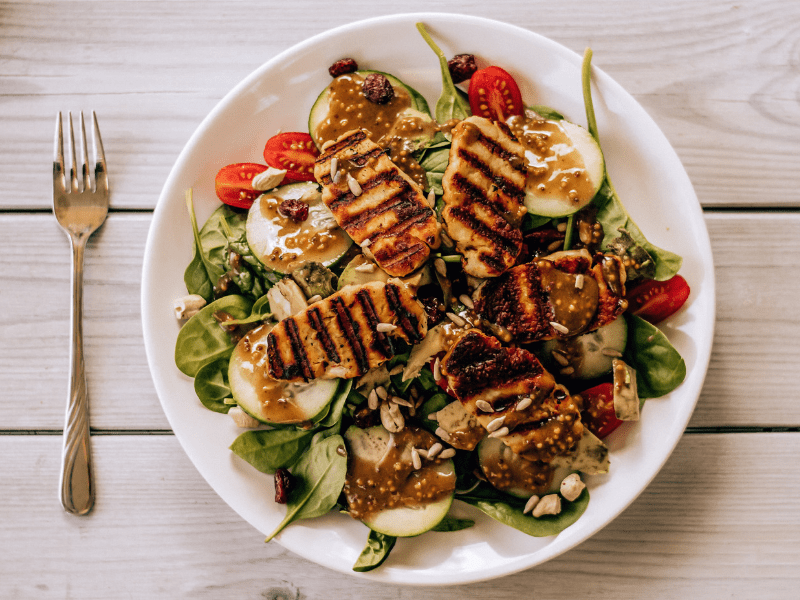 Blue Apron knows how to do meals right. I mean this is not your generic microwavable meat 'n potatoes type of meal, this is the real deal. With Blue Apron you are able to choose the meals you want for the week, and all of the ingredients are delivered to your doorstep (along with the menu), taking all of the hard work out of shopping and meal prepping.
Shipping is free, and you can cancel whenever you feel like it, so whether you want to gift this for a week, a month, or a year, the options are endless (and so are the meal plans).
3. Hutzler Food Savers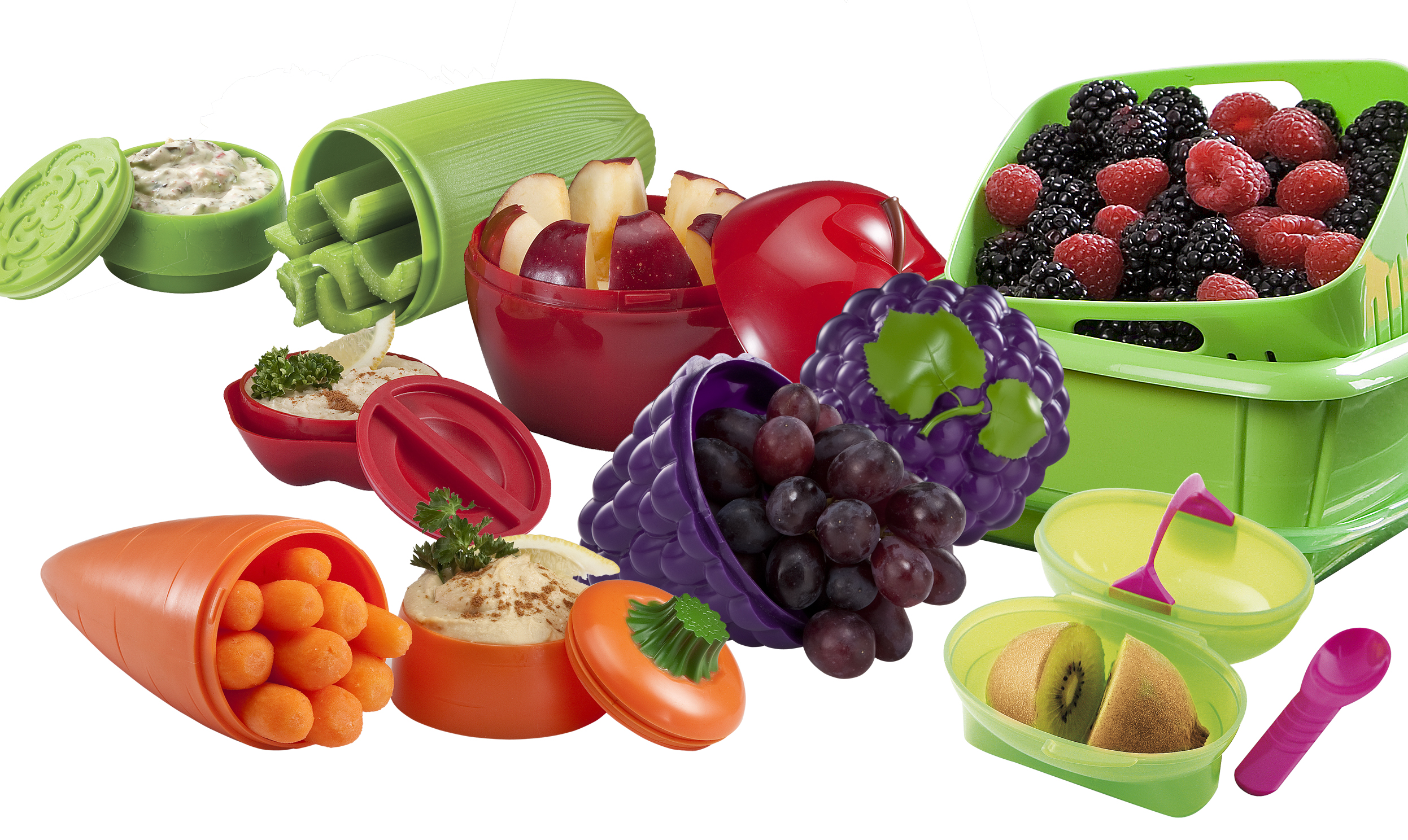 Are you guilty of using half of a lime, lemon, or onion (or some sort of fruit or veggie) then putting the rest in a ziplock baggie; which then gets thrown in the back of the fridge which you forget about for a minute, then when you go to use it, has lost all of its freshness? Or is it just me?
Well, these food savers are the perfect thing to prevent that from happening. These airtight containers will keep your food fresh and reduce plastic waste. Plus they are lots easier to spot, and come in the cutest containers to represent the food that's in them.
They also have Snack Attack containers for convenient and healthy snacking on the go. Get them here for your foodie friend.
4. Workout Clothes
They say diamonds are a girl's best friend… idk about you, but I'd say clothes are up there too- workout clothes, athleisure wear, workout clothes… (did I say that already?). But yeah if I could live in my workout clothes, all day every day, I SO would. They are cute and so so comfortable. Especially these yoga pants and this sports bra from Strut-This.
5. 101 Protein Recipe eBook
Okay, so you probably know by now how important protein is, but are you getting enough? If you aren't consuming enough protein, you risk losing muscle instead of fat. That's why we have IdealLean Protein handy – to help you reach your fit goals and provide your body with the right nutrients it needs.
The 101 Protein Recipe eBook contains high protein recipes ranging from smoothies, to pancakes, to muffins, and cookies, to give you more variety and delicious recipes to choose from! Gift this to your foodie friend, or the one that is trying to eat healthier, or anyone on their fitness journey.
You could also print it and laminate it so that you can gift a tangible copy of the book, and throw in some IdealLean Protein, so they can start making the recipes ASAP.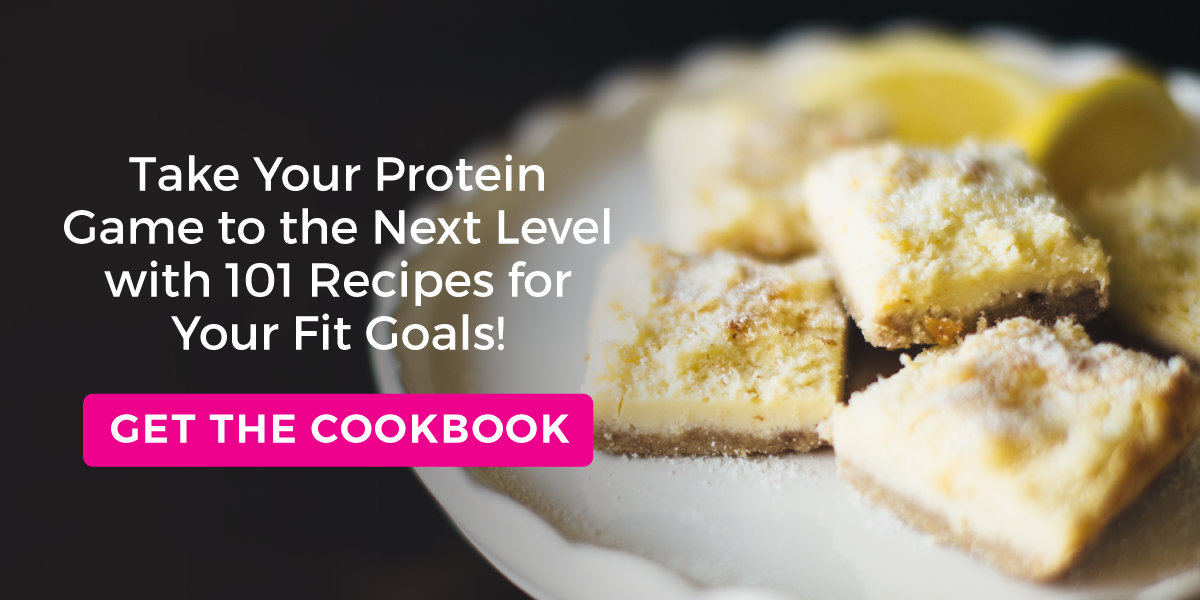 6. FabFitFun
So, you have probably seen someone you follow on social media showing off one of FabFitFun's seasonal gift boxes. And if you haven't – basically every season they come up with a box full of favorite items, that range from fashion, to fitness, to wellness, and home products (bonus most items are FULL SIZE)… that are SO good.
You also have the flexibility to choose to purchase one time or get it as an annual gift. So I guess the question is, how good of a friend is this?
Warning: You may be tempted to keep it for yourself.
Get it here.
7. Chirp Wheel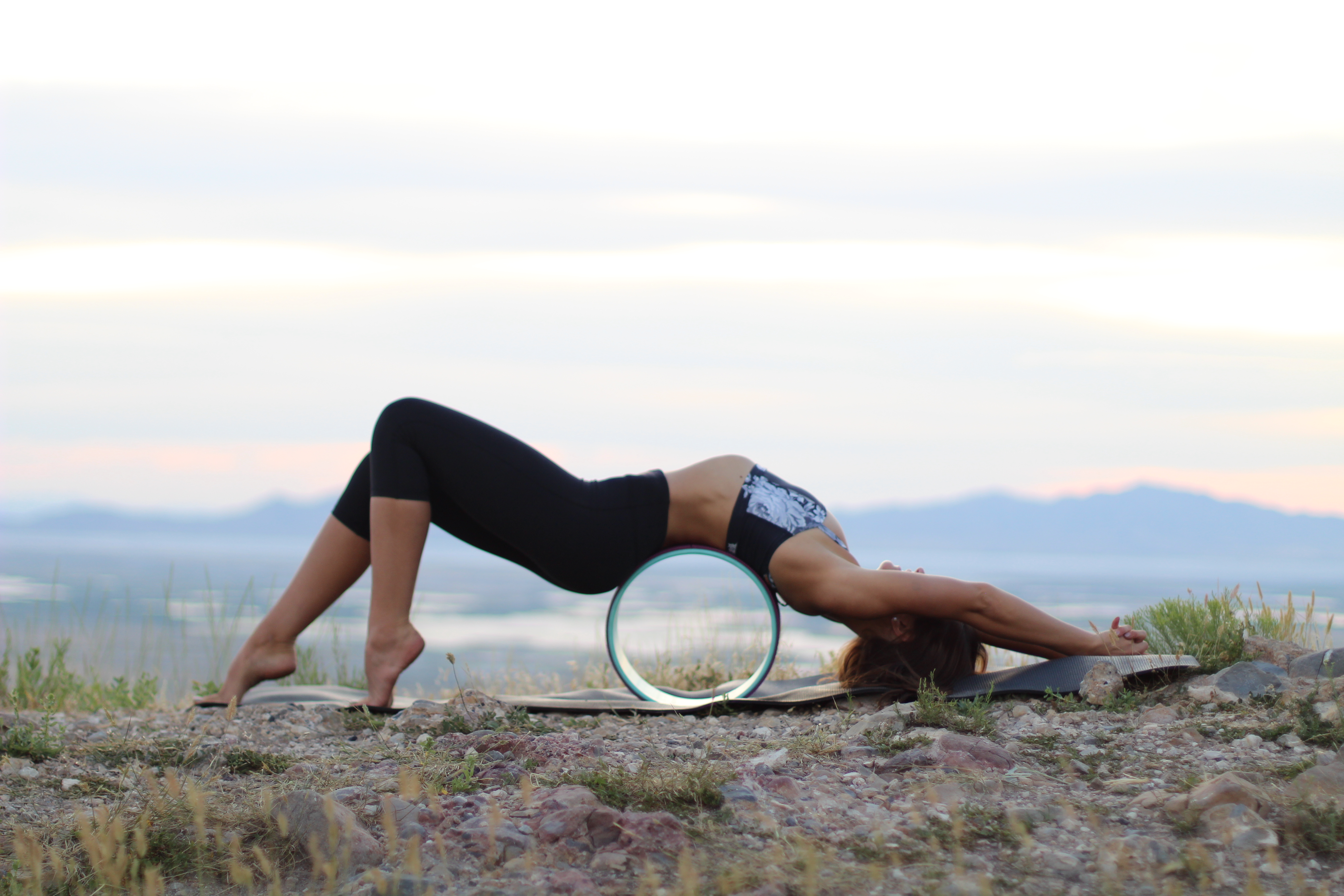 Okay, so I'm sure that you've all seen traditional foam rollers that you use to get a good stretch, work out knots, release muscle tightness, and to make for a better workout recovery. But have you seen anything like this before?
This Chirp Wheel takes it a step further. It is designed to fit right between your shoulder blades and helps you get a better stretch, correct bad posture, align your thoracic spine, and target the muscles on your back.
You can also incorporate this tool into your yoga practice to reach flexibility and balance goals, and to come up with some really cool poses. Get it for the yogi in your life, the one that suffers from back/hip/shoulder pain, and the fitness fanatic, here.
 8. Yoga Mat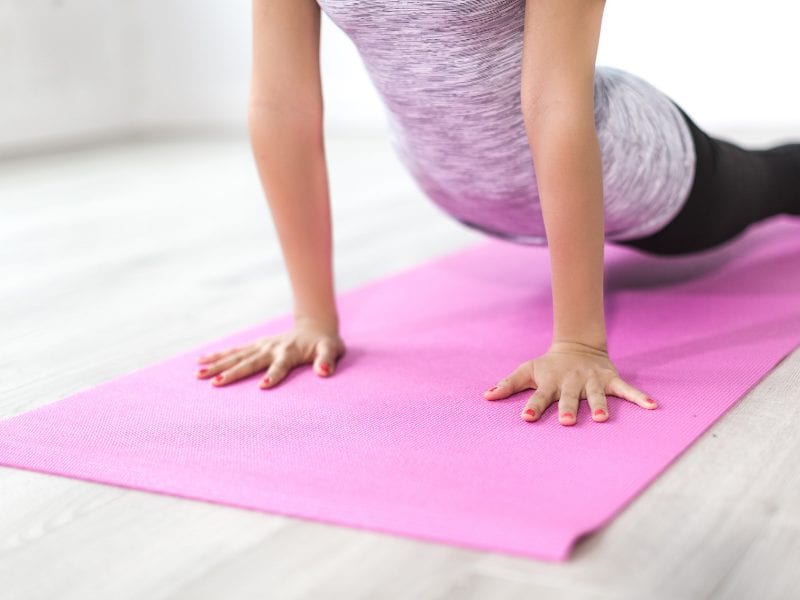 For the yogis in your life, (or the workout at home type of ladies, or the workout at the gym type, or the ones that don't even work out but like cute things) get this yoga mat. I feel like workout clothes can motivate you to workout harder, and I would also say the same thing for this yoga mat. I would be so motivated to get my butt on the mat every day if I had one of these.
These yoga mats from La Vie Boheme Yoga are beautiful, functional, and so fun. Check out all of their designs here.
9. Diffuser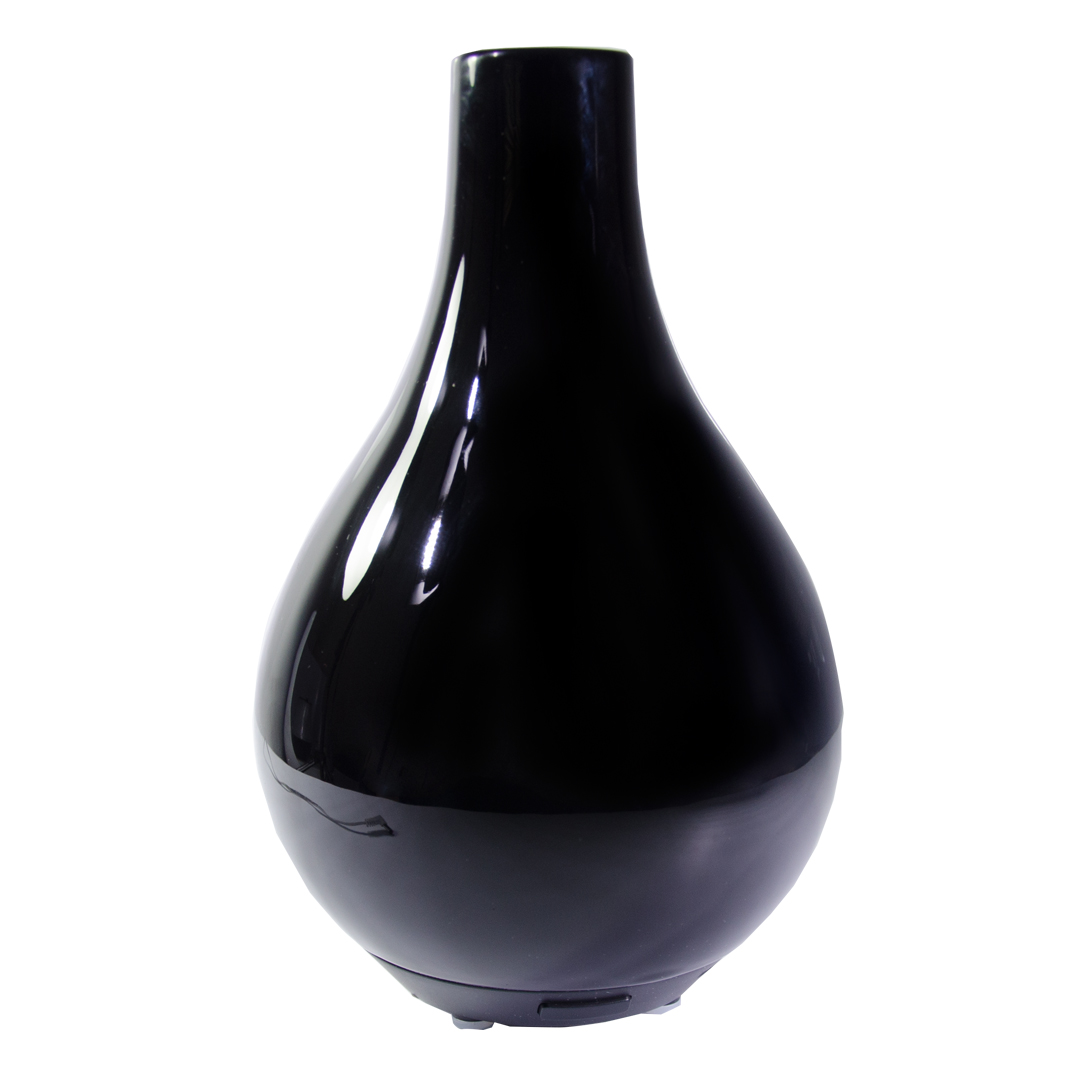 Whether you have an essential oil-obsessed friend or they're simply in it for the smells, diffusers are great gifts. Not only do they help fill up your home or office with delicious smells of lavender, orange, or peppermint, they also help to disperse essential oils (with all of their benefits) around the room.
These diffusers from The Root and Petal are super cute and will make the perfect addition to any living area. Then throw in a few of your fave essential oils to make a great gift worth sharing.
 10. Perfectea Makers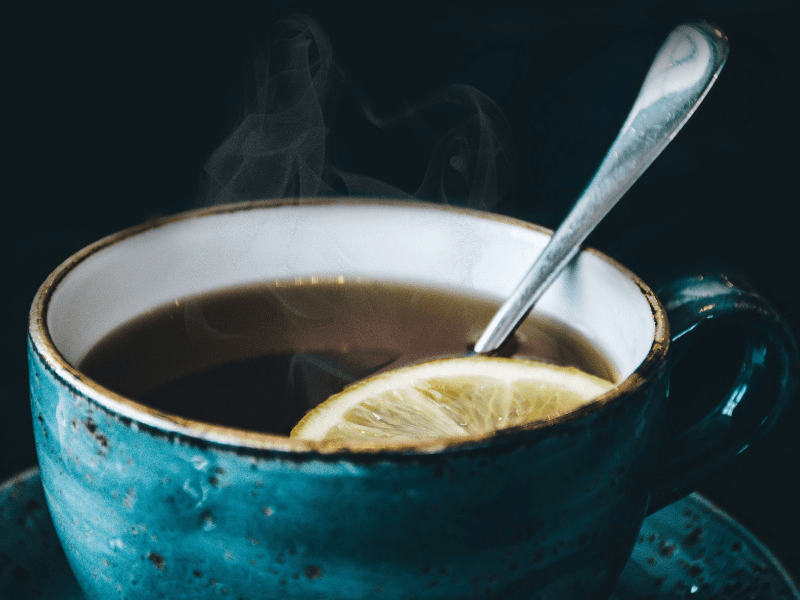 I don't know what it is, but tea at Teavana just tastes better. I even bought a Teavana tea and made it at home, but it did not taste the same. What I realized I was missing – one of those Perfectea Makers from Teavana. It makes brewing tea SO easy and gets every delicious flavor to seep through.
Make a cute little gift set and gift a Perfectea Maker along with your friends fave tea for them to enjoy all winter long (and summer, and fall, and all the days).
11. Trainer Lindsey 6 Week Fit Body Challenge

Christmas is the perfect time to gift Trainer Lindsey's 6 Week Challenge to a friend. Right in time for New Year's resolutions you will be able to help someone start the New Year on the right foot. AND they can work on creating healthy habits that will go past those six weeks and hopefully stay with them for life.
With workouts, meal plans, substitutions, tools, support, and more, they will get everything that they need to crush their fitness goals.
Bonus: If you live together/close-by you could both do the challenge. Working out with your squad is really so helpful. I know my friends push me to work out harder and be better.
12. Letter Board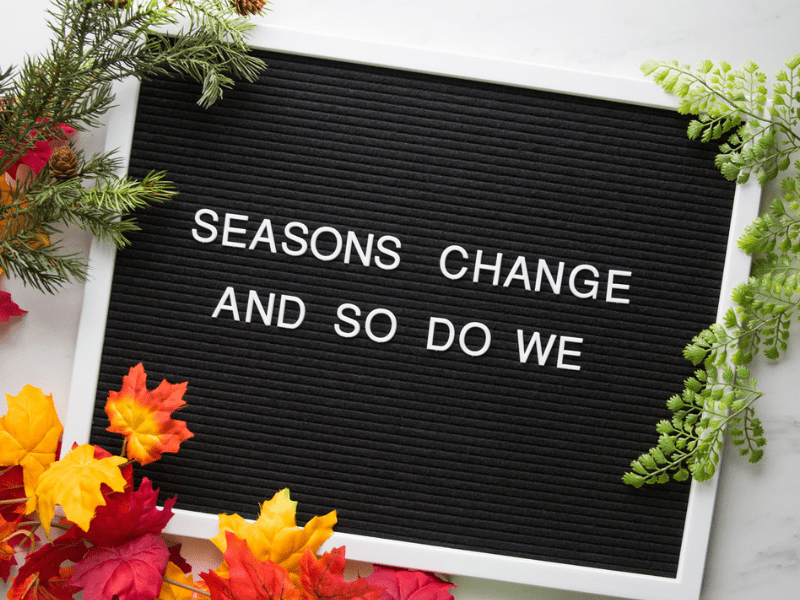 Maybe you want to cook healthier, maybe you want to exercise more, maybe you want to be more present in your life. Motivational quotes can inspire and motivate you to crush your goals, whatever they may be.
Put your favorite motivational quote on this Letterfolk Board and give it as a gift. Then they can change out the quotes as they see fit. Say things like, "It's a lifestyle. Train like there's no finish line."
Or "Rise and Grind," "Do more of what makes you happy," "Good things come to those who sweat." Or maybe just be honest: "Kinda wanna workout, kinda wanna eat pizza." You do you.
Plus, they are just super cute and make for the cah-yutest insta photo. Can you say #instaworthy?!
The Gift That Keeps Giving – IdealLean
It is so hard to find sports nutrition supplements that taste good. I mean, I obviously want the benefits of a better workout and improved recovery, but I don't want to choke down my protein, BCAAs, or pre-workout. You can actually enjoy your food and supplements when looking to get and stay healthy. Crazy right?! 😉 And that is why I love IdealLean products so much. They are formulated for women, and contain really good ingredients that will work with you towards your fit goals.
Gift your friend some of your favorite IdealLean products – IdealLean Protein is an old favorite of mine, and IdealLean Fat Burner is a newer fave. It assists in fat burning and gives me more energy to crush my day.