Hola amigos! It's Cinco de Mayo, which means it's time to fiesta! And no fiesta would be complete without some delicious Mexican food, right?
Just thinking about it gets me excited! ?
This year, let's celebrate a little bit healthier with these 5 Cinco de Mayo inspired recipes for meals, desserts, snacks, and drinks!
Without further ado here they are:
1. Coconut Tres Leches Mini Cakes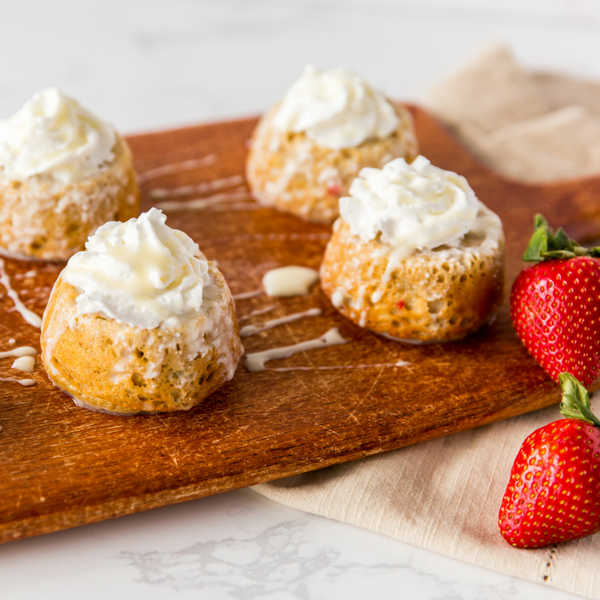 Serves 6. Calories per serving: 115 / Protein 3g / Carbs 21g / Fat 3g
Ingredients:
1 medium banana, mashed
2 tbsp. unsweetened applesauce
2 tbsp. coconut sugar
1 egg
1 tsp. vanilla extract
1 tbsp. unsweetened coconut milk
⅓ c white whole wheat flour
1 scoop IdealLean Cake Batter Protein
1 tsp baking powder
⅛ tsp. salt
Filling:
¼ c canned coconut milk
3 tbsp. low-fat sweetened condensed milk
6 tbsp. fat-free whipped cream
Instructions:
Preheat oven to 350 degrees F. Spray 6 cupcake tins with nonstick spray and set aside.
Mix mashed banana, applesauce, coconut sugar, egg, and vanilla until combined.
In a separate bowl, mix flour, protein, baking powder and salt. Add to wet ingredients and mix until smooth.
Fill cupcake tins 2/3rds full (should fill about 6) and bake for 15-20 minutes, or until a toothpick comes out clean. Remove from oven and let cool.
Remove from tins and poke several holes in each cupcake. Pour coconut milk and sweetened condensed milk, cover, and refrigerate for 2 hours.
Top each cupcake with whipped cream and banana. Enjoy!
2. Healthier Queso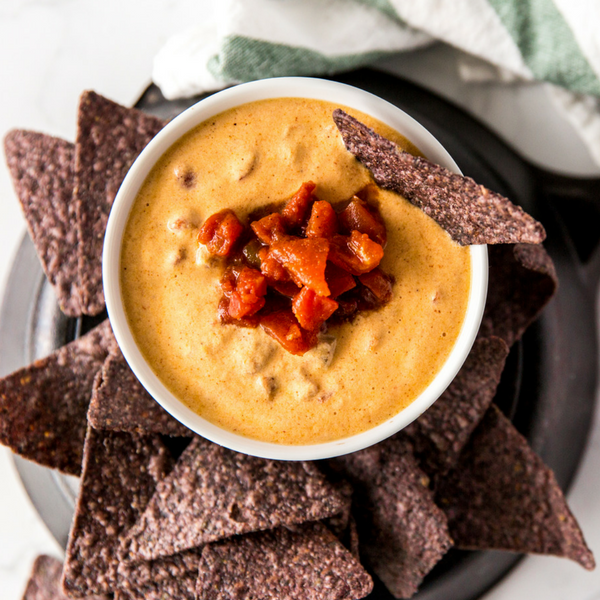 Serves 6. Serving size: ⅓ c. Calories per serving: 115 / Protein 8g / Carbs 5g / Fat 7g
Ingredients:
1 ½ c shredded cheddar cheese
2 tbsp. greek yogurt cream cheese
½ c nonfat plain Greek yogurt
1 (10 oz) can tomatoes with chilies, drained
½ tsp. chili powder
¼ tsp. salt
2 tbsp. fresh lime juice
Instructions:
In a saucepan, combine all ingredients over medium heat until smooth and creamy. Serve immediately. Enjoy!
3.Fried Ice Cream
Serves 2. Serving size: 1 ice cream ball with corn flake topping. Calories per serving: 250 / Protein 10g / Carbs 47g / Fat 11g
Ingredients:
1 cup Corn Flakes® Cereal
1 tbsp. coconut oil
¼ tsp. cinnamon
2 c Vanilla Bean Halo Top Ice Cream
Instructions:
In a blender or food processor, pulse Corn Flakes until crushed. Melt coconut oil in medium skillet, and add crushed cereal and cinnamon.
Stir constantly, until golden brown.
Let cool. Scoop out ice cream and form into balls (1 cup ice cream per ball). Roll in crushed cereal mixture and enjoy!
4. Frozen Strawberry Margaritas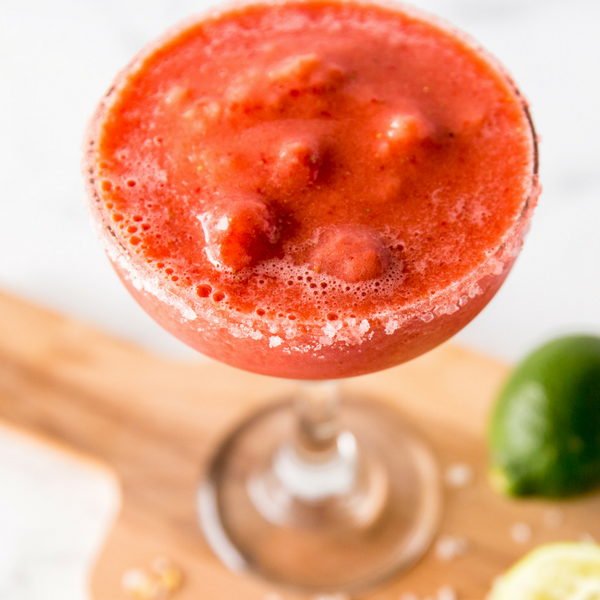 Serves 1. Calories per serving: 133 / Protein 2g / Carbs 35g / Fat 0g
Ingredients:
1 c frozen strawberries
1 tbsp. lime juice
½ c Trop 50 orange juice
Instructions:
Blend all ingredients until smooth. If desired, line the rim of your glass with salt. Enjoy!
5. Horchata Milkshake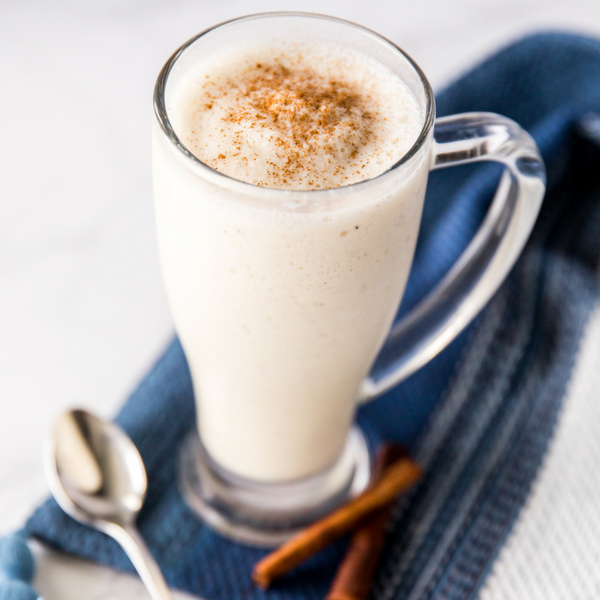 Serves 1. Calories per serving: 290 / Protein 31g / Carbs 43g / Fat 6g
Ingredients:
¾ c rice milk
1 c Vanilla Halo Top Ice Cream
1 scoop IdealLean French Vanilla Protein
⅛ tsp. cinnamon
Instructions:
Blend all ingredients and enjoy!
want more recipes?
Get awesome recipes for breakfast, lunch, dinner, snacks, and more!