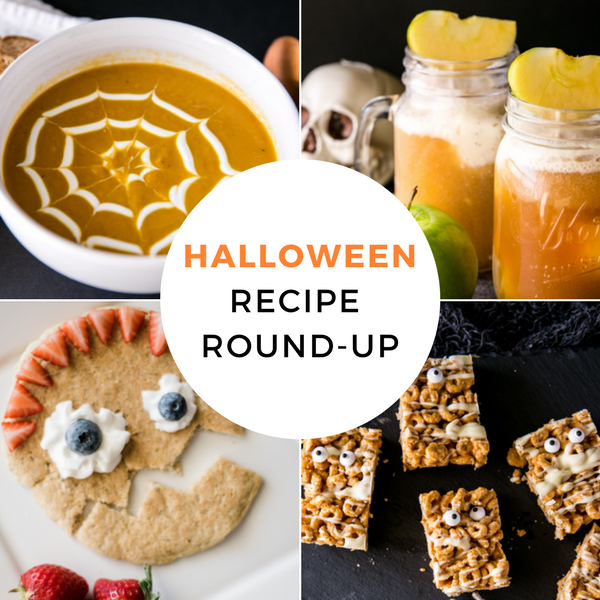 Halloween is that time of year when you go to buy a bag of assorted candy for trick or treaters and then accidentally pop it open and eat the whole thing that same day… Yeah, I've never done that or anything.?
October is honestly my favorite time of the year, minus the fact that there are so many tempting treats everywhere.
But who wants to sacrifice all those good eats? Certainly not me! Here are some fun, festive recipes that will give you all the tastiness and spooky vibes for a fraction of the calories. Hallelujah!
These delicious little treats are all under 300 calories! So save the candy for all the kiddo's this year and enjoy something that won't ruin your goals.
Spooky Protein Pancakes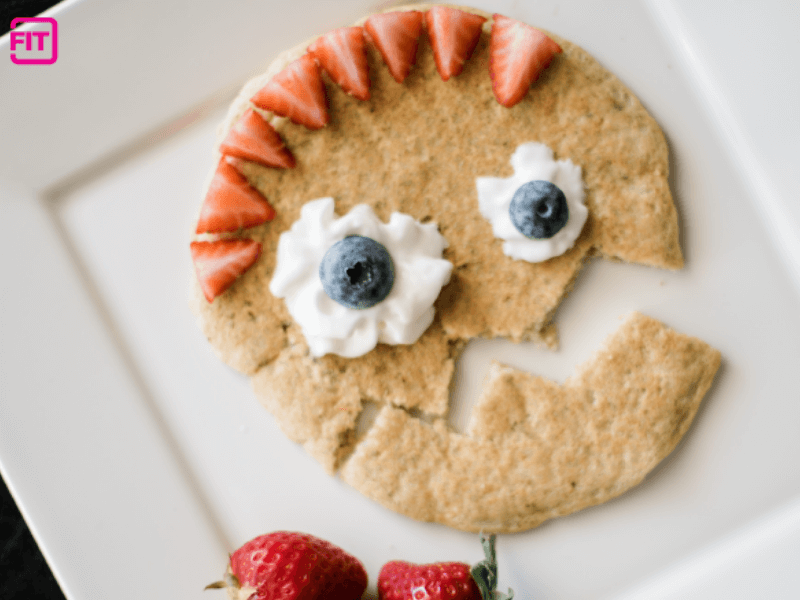 INGREDIENTS:
INSTRUCTIONS:
Whisk together all ingredients until combined. Using a ¼ cup, pour batter onto hot griddle.
Once top of pancake is bubbly and bottom is cooked, flip and cook until both sides are done. If desired, add low-fat whip cream and fruit (we loved blueberries and strawberries) to create fun, spooky faces!
Ghostly Chocolate PB Dessert Shooters
INGREDIENTS:
INSTRUCTIONS:
Place graham crackers in a Ziploc bag, and crush with a rolling pin until the crackers are crumbled and fine. Set aside.
Combine yogurt, protein, peanut butter powder, and honey in a bowl. Mix until smooth and incorporated. Scoop into a sandwich sized Ziploc bag and refrigerate until ready to use.Serves 3. Serving size: 1 dessert shooter.
Place the Cool Whip in a Ziploc bag as well. This makes the assembly part easy!
To assemble: Snip a small corner of each of the Ziploc bags with scissors. First, layer the crackers in the bottom of each glass, followed by a dollop of yogurt mixture, more crackers, and so on until all your ingredients are gone and evenly distributed between the three glasses.
Top each glass with a swirl of whipped cream to resemble the look of a ghost. Last, top the Cool Whip with chocolate chips to look like eyes and a mouth. Eat right away, or refrigerate until ready to serve!
Chocolate Pumpkin Milkshake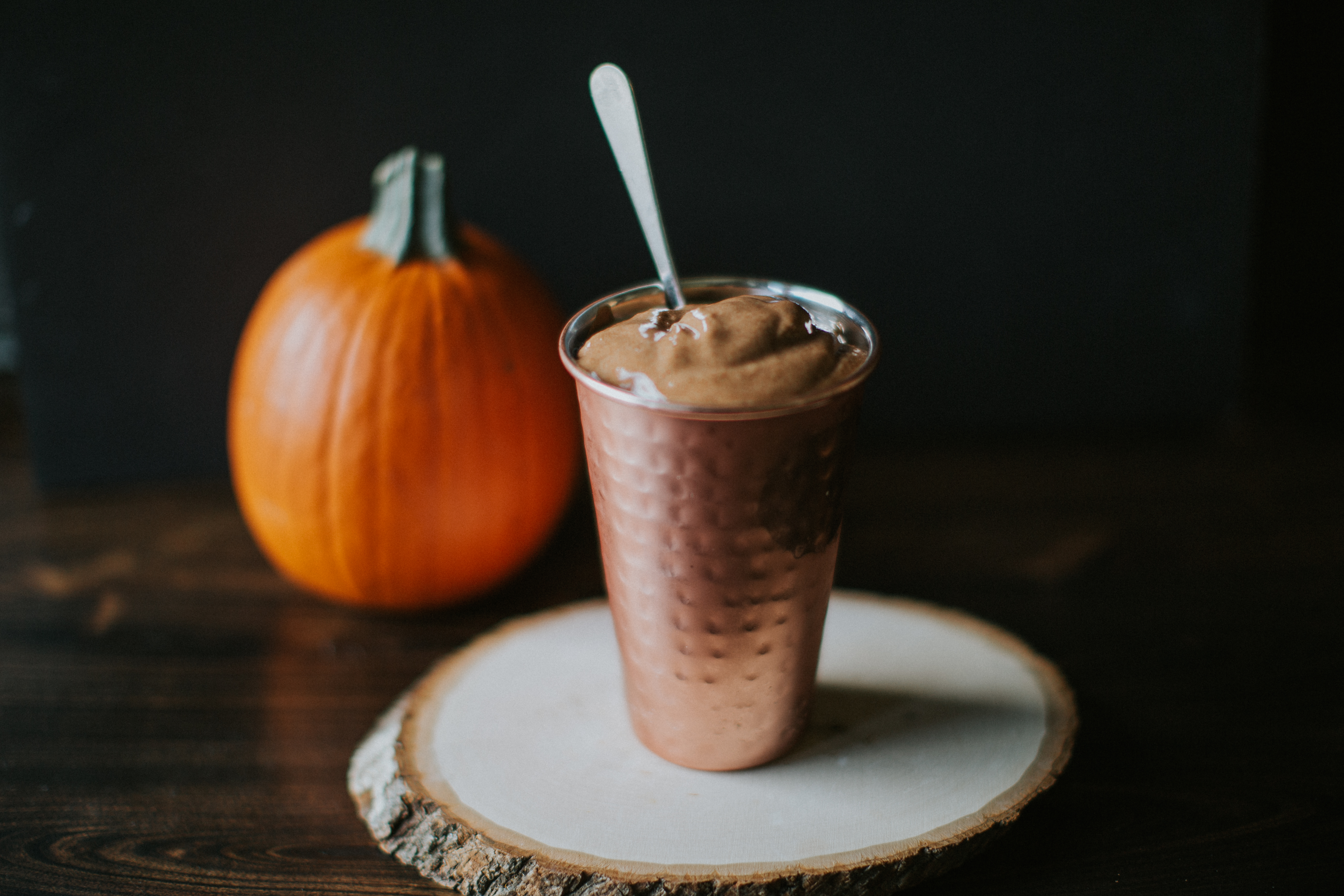 Calories per serving: 216. Protein 22g. Carbs 33g. Fat 2g
INGREDIENTS:
INSTRUCTIONS:
Blend all ingredients together until thick and creamy. Add more ice or liquid depending on the consistency you prefer.
Pumpkin Yogurt Dip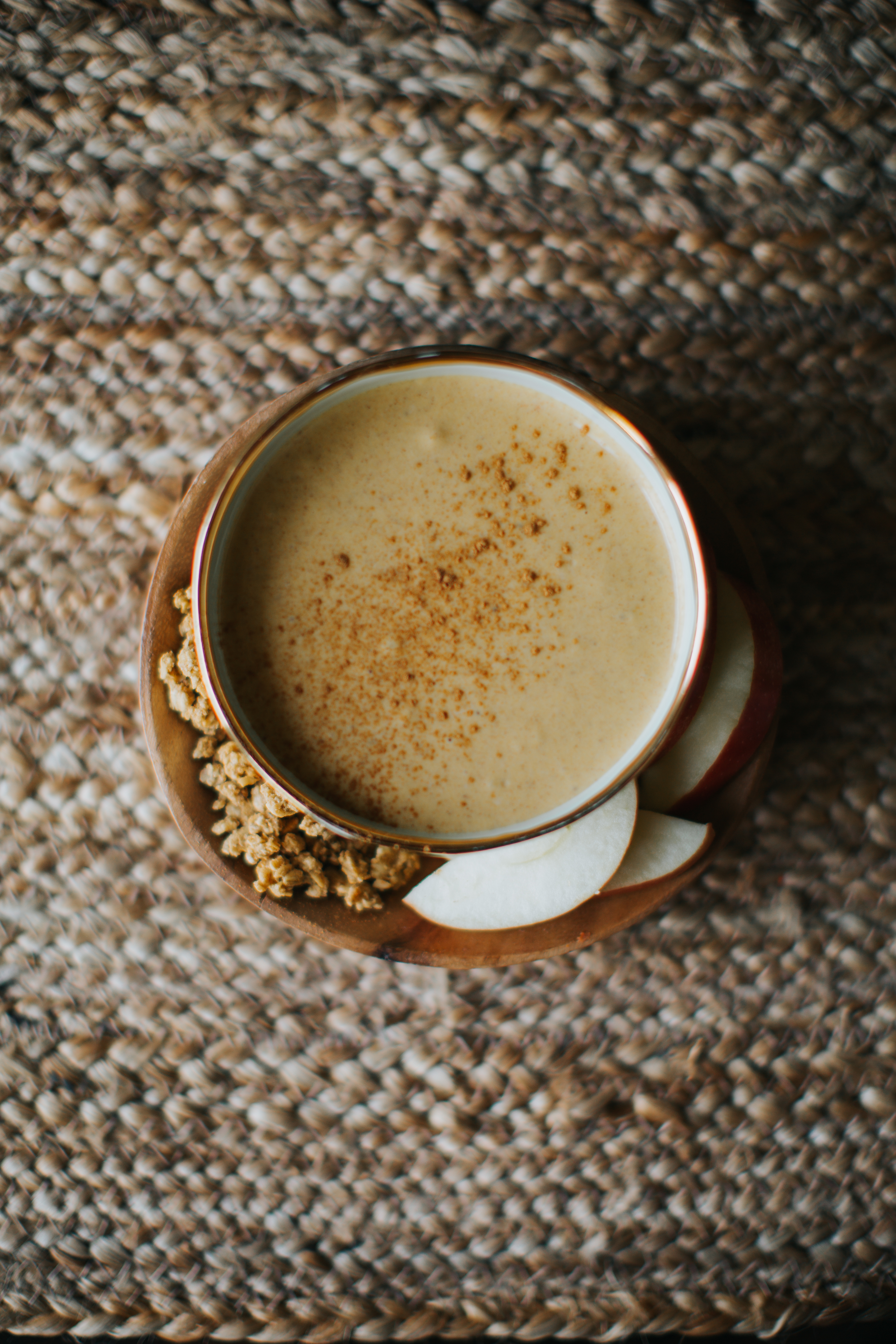 INGREDIENTS:
INSTRUCTIONS:
Combine all ingredients together in a medium bowl and mix until smooth. Taste and adjust spices and sweetener if needed. Dip with fruit or top with granola! Delicious on top of pancakes/waffles as well!
Monster Jello Cups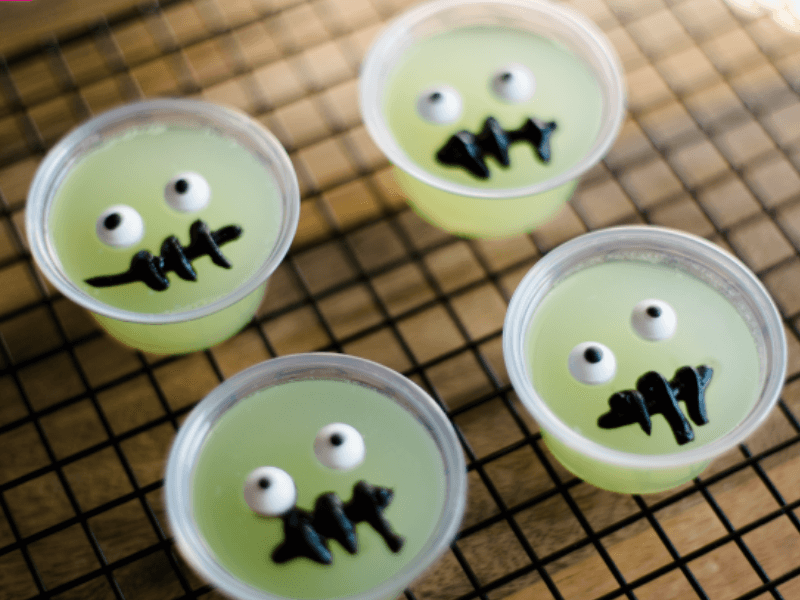 INGREDIENTS:
INSTRUCTIONS:
Bring 1 cup water to boil. In a large bowl, stir IdealLean Green Apple BCAAs in 1 cup of cold water. Mix until the powder has dissolved completely.
Add gelatin into cold water and mix until dissolved. Add boiling water to mixture and stir. Pour evenly (about ¼ cup each) into 10 mini multi-purpose cups.
Chill in refrigerator at least 2 hours, or until set. If desired, top with candy eyes and draw mouths on monsters with black decorating icing just before serving.