Written by: Faith B (Instagram @lifting.faith)
Most of my workouts happen at home, so when I actually make it to the gym, I have to make sure I have the right things in my gym bag.
That's why I always try to keep my gym bag stocked up for a quick grab and go! Nothing is worse than getting to the gym and realizing you left something at home.
Take a few seconds to make a short checklist so you don't end up at the gym frustrated and unprepared. This will totally alter your mood for your workout, and nobody has time for that!
The more you prepare for your workout, the better off you will be. Planning ahead will help set your mind at ease so you can focus on the task at hand: your workout!
Here are my top five items that I always keep in my gym bag!
Top Five gym bag Essentials
1. Headphones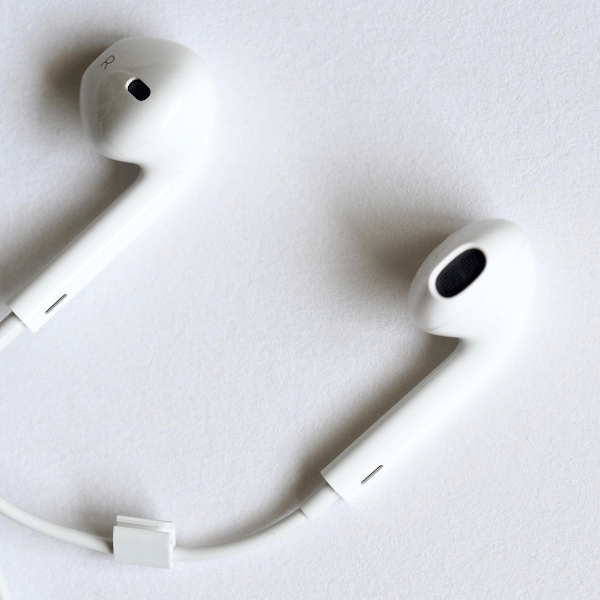 There is no greater disappointment than getting to the gym and realizing you don't have your headphones.
You now have to try to crank out your workout to the sounds of heavy breathing and plates clinking against the mats, not ideal.
I also recommend stashing an extra pair in your car, just to be on the safe side!
2. BCAAs and a Water Bottle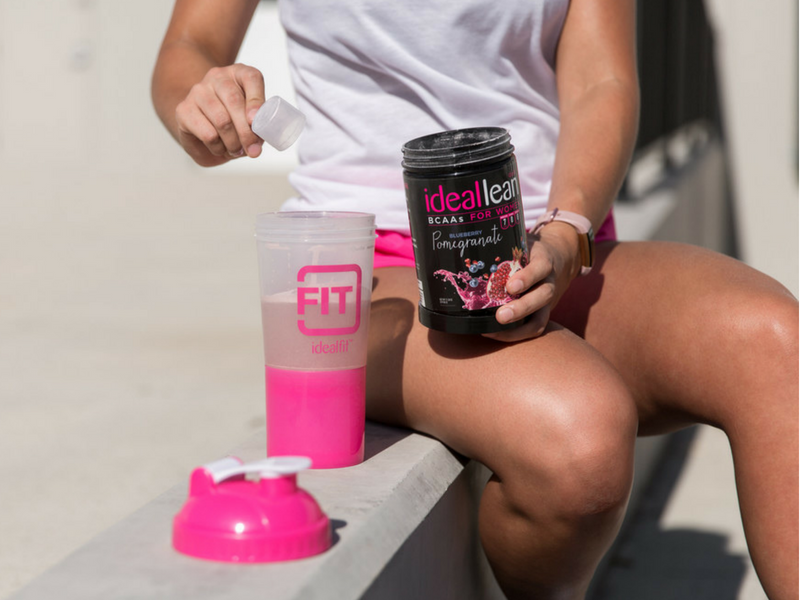 I don't want to have to run to the water fountain every five seconds, so I always pack a cute water bottle stamped with a motivational quote to fill as soon as I get there along with my IdealLean BCAAs.
I love that IdealFit has sample packets that make it easy to throw in your gym bag. If I get the chance to head to the gym I know it is going to be a killer workout.
You can learn all about the great benefits BCAAs provide here. But basically, BCAAs can help you through your workout, and they can also help with muscle recovery and reducing soreness! 
Subscribe to our VIP Newsletter
Receive awesome FREE fitness and nutrition information, exclusive deals, amazing free recipes, expert advice, professional training tips and much more!
3. Deodorant, Body Wipes, and Shower Supplies
Even if you forget your shower supplies, please do not forget your deodorant. No one, including yourself, wants to smell you while they are trying to work out.
Make sure you have a deodorant that is only for the gym bag so you never leave without it. If you are going to be showering after your sweat session, make sure you have shampoo, soap and most importantly a towel to dry off with.
Forgetting your towel will leave you sad and cold.
4. Snacks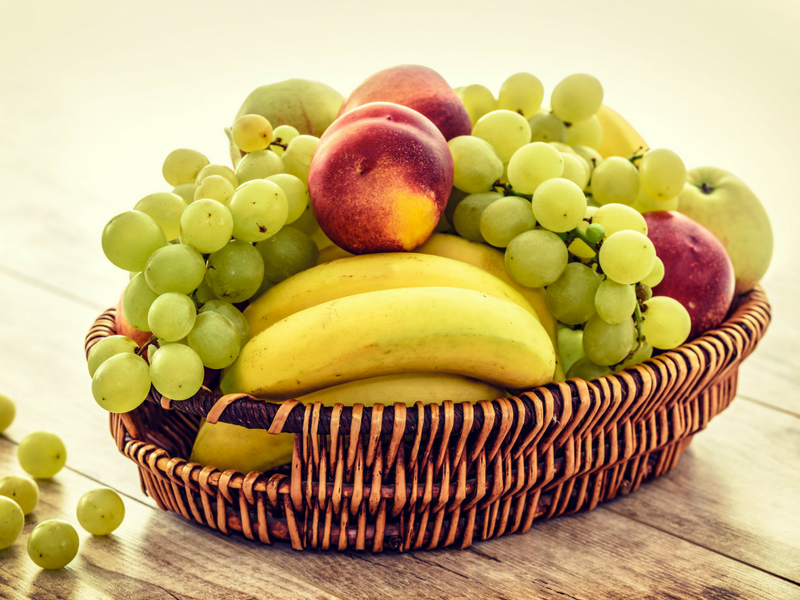 I never leave home without snacks, and my gym bag is no exception.
(You can get some awesome snack recipes here!)
You want to make sure you stay fueled with the right nutrients to help your body capitalize on that awesome workout you just completed.
I always carry my IdealLean Protein shake paired with carbs like a banana or apple. Just be sure you don't forget your snack in your bag for too long, even an odor ball will not be able to hide that smell.
IdealFit even offers sample packets for their protein so I leave a few extra ones in my bag, you never know when your gym buddy will need one too.
5. Clothes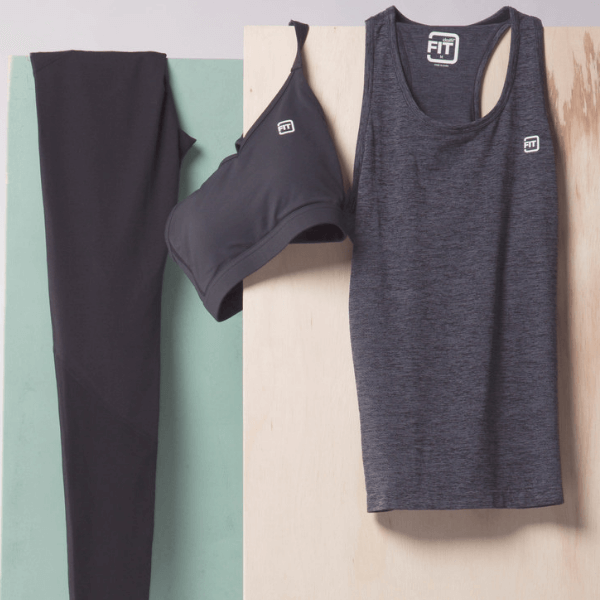 Some things I always have multiples of in my gym bag are sports bras, socks, undies and hair ties.
I think going to the gym without a hair tie is probably just as bad as going there without headphones, so make sure you have extra! Plan ahead and always have a change of clothes handy.
You never know when your BFF is going to invite you out after the gym. Be ready so you don't have to stress about it.
Honorable Mentions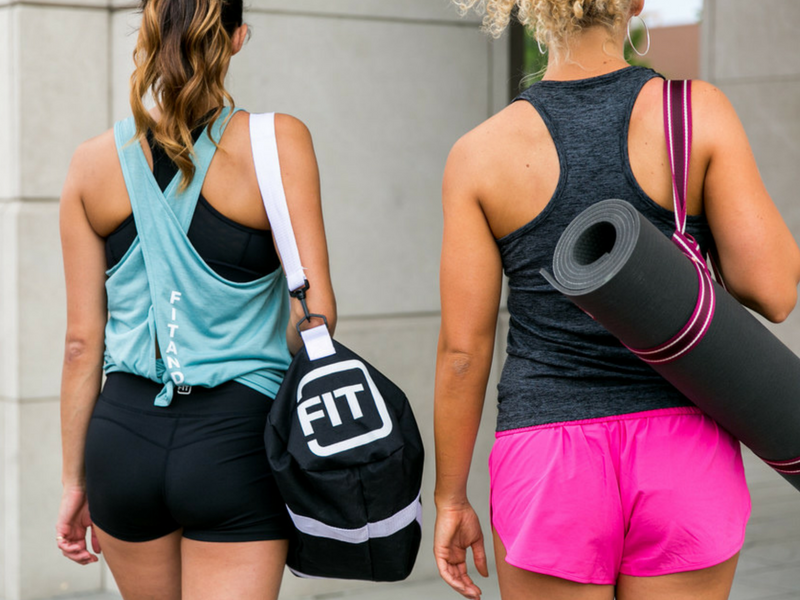 Now that you have filled your gym bag with all kinds of goodies, it is not a bad idea to make sure you have a lock in your bag. That way, you can lock up your bag once you get to the gym and you won't have to worry about someone taking off with your stuff.
It is also not a bad idea to pack some sandals for the shower and a plastic bag to throw your wet towel in.
While you are out buying your travel size deodorant and shampoo, be sure to grab some odor balls to help keep your bag smelling nice and fresh!
Now What
Now that your gym bag is ready to go, it is time to make sure you are ready as well. Take a few minutes before you leave the house to come up with a gym plan.
This includes what muscle groups you want to work out as well as planning an actual workout routine. When planning your routine, take into account the placement of the gym equipment you will be using.
It's also a good idea to have a backup plan just in case the area you need is too crowded when you get there. The more you plan for your gym session, the more you will benefit from it!
Packing your gym bag shouldn't be stressful. Take a few minutes to fill your bag with the things you need, and you'll be happy you did in the long run, pun intended.
Subscribe to our VIP Newsletter
Receive awesome FREE fitness and nutrition information, exclusive deals, amazing free recipes, expert advice, professional training tips and much more!