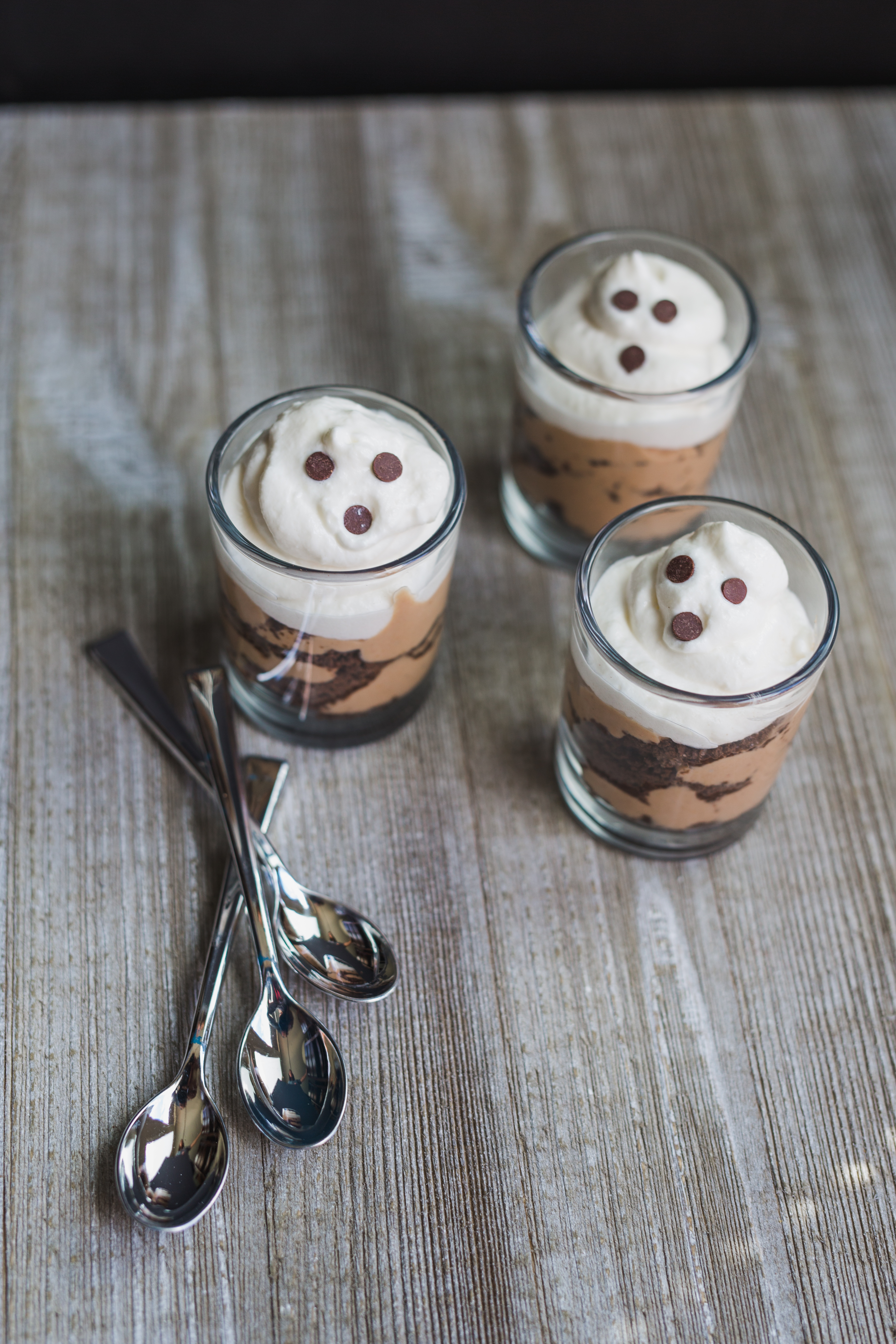 Serves 3. Serving size: 1 dessert shooter.
Calories per serving: 135. Protein 10g. Carbs 19g. Fat 3g.
Ingredients
0.5 cup non-fat, plain Greek yogurt
½ scoop IdealLean Chocolate Brownie Protein
2 tbsp PB2 powder
2 tsp honey
2 sheets chocolate graham crackers
0.33333333333333 cup sugar-free Cool Whip
9 mini chocolate chips
3 small "shooter" type glasses
Method
Place graham crackers in a Ziploc bag, and crush with a rolling pin until the crackers are crumbled and fine. Set aside.

Combine yogurt, protein, peanut butter powder, and honey in a bowl. Mix until smooth and incorporated. Scoop into a sandwich sized Ziploc bag and refrigerate until ready to use.

Place the Cool Whip in a Ziploc bag as well. This makes the assembly part easy!

To assemble: Snip a small corner of each of the Ziploc bags with scissors. First, layer the crackers in the bottom of each glass, followed by a dollop of yogurt mixture, more crackers, and so on until all your ingredients are gone and evenly distributed between the three glasses. Top each glass with a swirl of Cool Whip to resemble the look of a ghost. Last, top the Cool Whip with chocolate chips to look like eyes and a mouth.

Eat right away, or refrigerate until ready to serve!