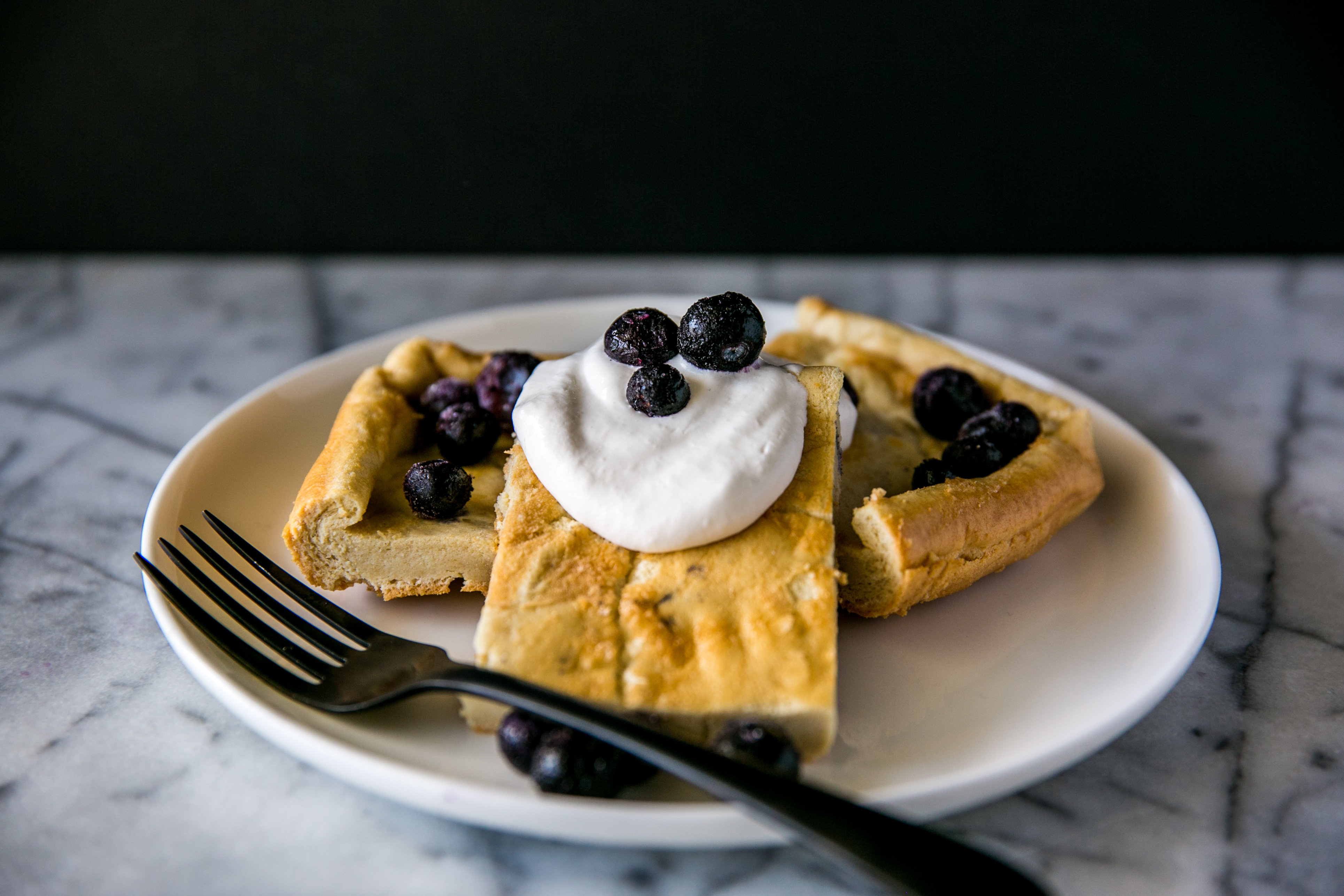 Serves 4. Serving size= ¼ of the pancake
Calories per serving: 172. Protein 13g. Carbs 18g. Fat 7g
Ingredients
2 eggs
2 egg whites
0.75 cup white whole wheat flour
1 scoop French Vanilla IdealLean Protein
0.5 cup unsweetened almond milk
1 tbsp coconut oil
Method
Preheat oven to 425 degrees. Add the coconut oil to an 8×8 baking dish place in the oven for about 3 minutes, or until coconut oil melts and coats the pan.

Add the rest of the ingredients to a high powered blender, and blend for 2 minutes.

Spray the baking dish with additional non-stick cooking spray, especially up the sides to prevent sticking.

Pour the batter over the coconut oil in the baking dish, and cook for 15 minutes or until the pancake is cooked through and golden brown on top.

Remove from oven and top with fruit, sugar-free Cool Whip, or sugar-free syrup.