Are there any fitness benefits of yoga? Many people often find themselves asking this question. In short, there are many fitness benefits of yoga and it is definitely worth trying and integrating into your fitness routine for a variety of reasons.
Yoga is an ancient discipline that originated in India. It is both a spiritual and physical practice. People often think yoga is slow or people assume they are not flexible enough, however, there are so many brilliant fitness benefits of yoga that you may not realize. Yoga carries many misconceptions and practicing yoga can benefit your fitness goals. In a recent study, it was discovered that 79% of yogis engage in other forms of exercise such as running, cycling and weightlifting. Yoga is a practice that can complement your fitness routine and fitness goals, and we are going to explore why…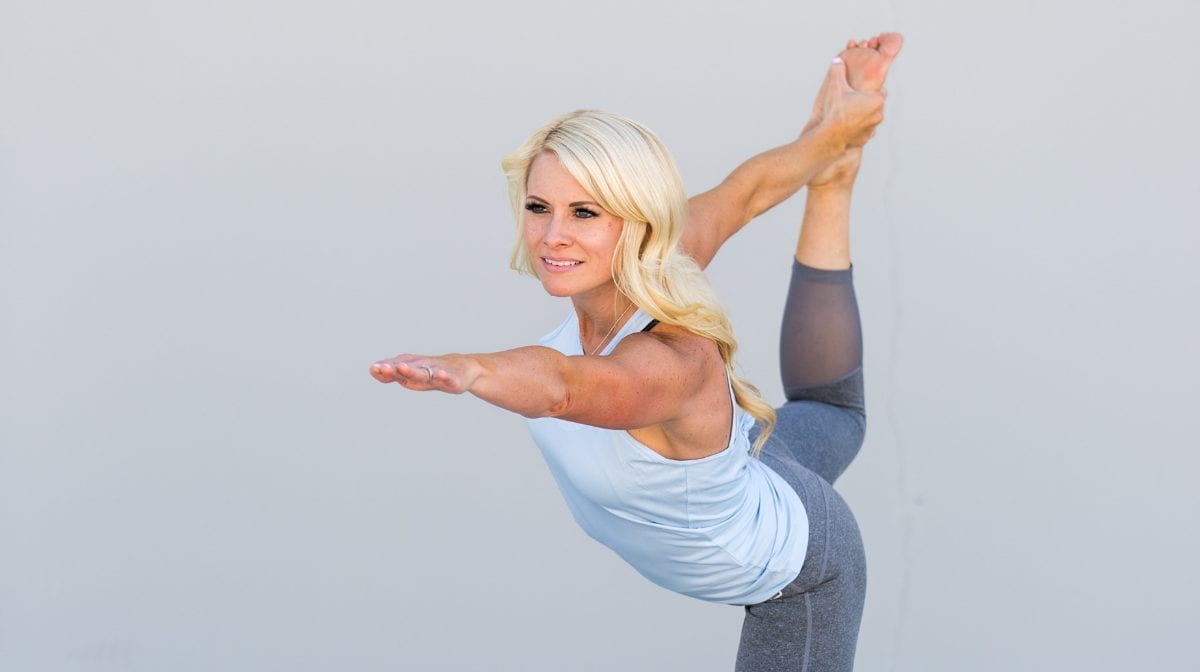 What are the fitness benefits of yoga?
Improves your flexibility
The poses in yoga will often stretch out your muscles and ultimately it will improve your flexibility. If you go to the gym frequently, you may feel like your muscles can be very tense and tight. As yoga stretches the muscles, in turn, this will improve the range of motion you have in related joints. Increased flexibility ultimately decreases stiffness, and can result in greater ease of movement when training. Also, you will be less likely to hurt yourself in the gym. Improved flexibility can also help speed up muscle recovery after the gym, along with your IdealFit protein shake.