Did you make any New Year's resolutions about your fit goals? I sure did! How long ago was that? Have any of your fit goals slipped off course?
As time passes, sometimes it's easy to let health and fitness goals get away from us! If you're anything like me, things only seem to get busier as the year goes on. I'm ready to press the RESET button and re-vamp my fit goals right here, right now!
So let's take a look at the kinds of fit goals that fit girls make every day. We'll check out some trends and help YOU make goals that serve YOUR needs!
Who's ready to turn up the heat and restart our resolutions? Let's do this ladies!
1. Get Fit and Stay Fit
This may seem like a super obvious one, am I right?
Even if you did manage to meet all of your fitness goals this past year (which if you did, high-five to you! I'm impressed!), you'll want to keep the body you've worked on and the healthy lifestyle you've created! It would be a shame to have put in all that work and end up back-sliding and losing your progress.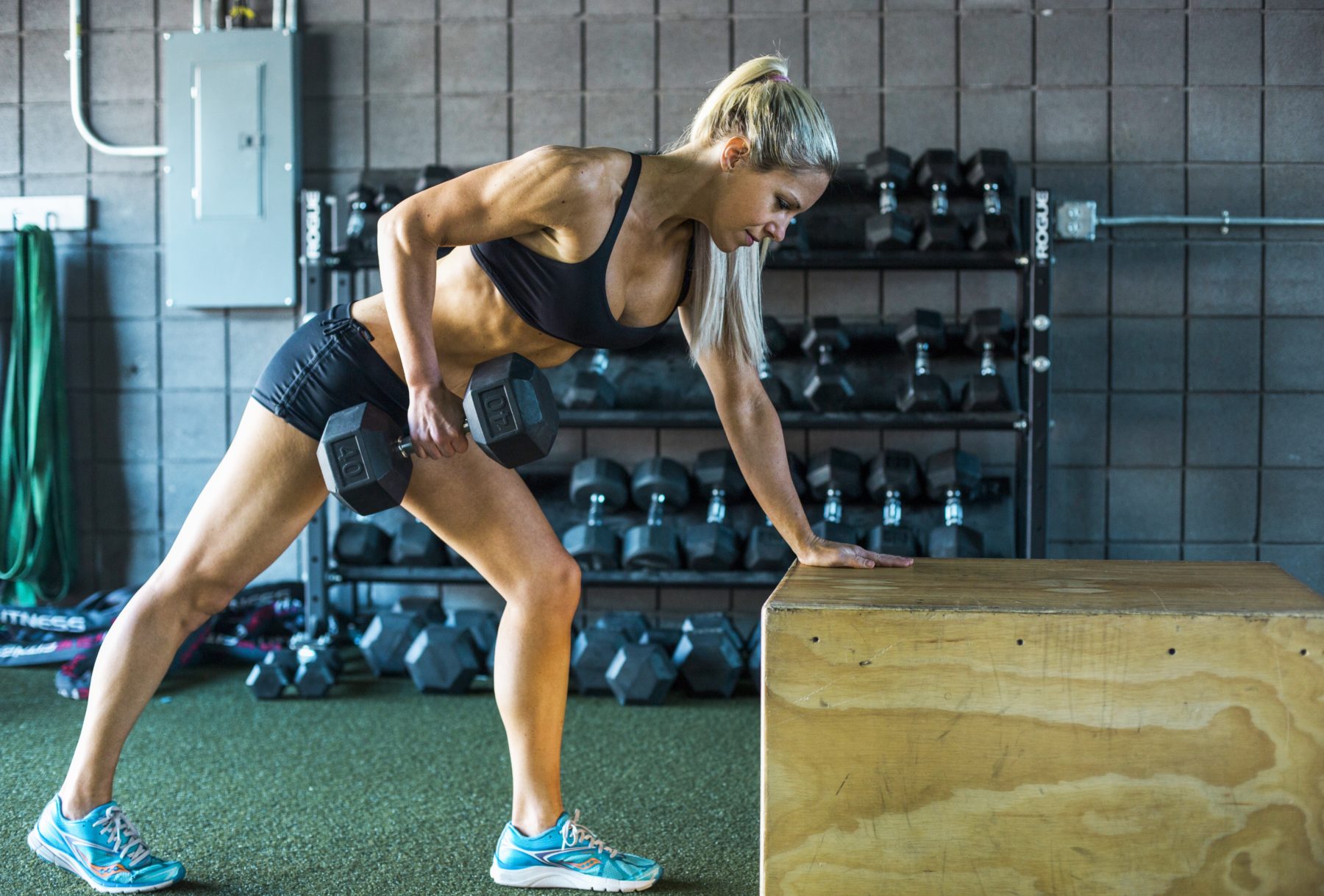 So here are some of the trending workouts you can add into your routines to keep up with your fit goals!
Bodyweight Training
Bodyweight training is exactly what it sounds like: using your own bodyweight to complete training exercises for toning, strength, and usually, a serious calorie burn!
I love this fitness trend because it requires NO equipment and NO gym for your busiest days. You can do bodyweight training in your kitchen before breakfast, at the park while your kids play, or in the living room during commercial breaks.
You're probably familiar with a lot of bodyweight exercises already: mountain climbers, burpees, wall sits, lunges…feel that burn? Now imagine a whole workout made up of these tough moves!

You can probably see why people are getting into bodyweight workouts lately. Because most of the moves target large muscle groups or even your entire body (think of the dreaded plank), they really deliver when it comes to torching calories and toning you up all over.
HIIT
For some of you, I realize this type of exercise seems a little intimidating! But, you are stronger and more capable than you think! Plus, this is a great way to sweat and feel the burn in as little as 15 minutes a day!
HIIT stands for "high-intensity interval training," and boy is it intense! You can do HIIT simply by running intervals on the treadmill or the track, or you can do a super motivating group class like Tabata or even hit up a Crossfit gym close by. If you're really intense, you can join an interval training studio like OrangeTheory, where you participate in a serious group interval blast for an hour every week.
So why should you be into HIIT? Most importantly, HIIT workouts are great for your heart, and cardiovascular fitness is something we all need to be committed to. Secondly, HIIT workouts are super efficient! You can improve your fitness as much with 15 minutes of interval training as you can by spending an hour slogging through a treadmill workout.
HIIT workouts may be intense, but they're also very effective. Plus, you are fierce and so are your fit goals; so you got this!
Barre & Ballet Workouts
How long has it been since you took a ballet class, if you ever did?! Trying a barre class is a great way to work some muscles you didn't even know you had (trust me, you'll be sore in all sorts of new places!) and improve your flexibility.
If you have zero dance experience, don't worry: there won't actually be any dancing, and you don't need to wear a leotard and a tutu. Although, I'm sure you can totally wear them if you want! Cute workout clothes motivate us, right??
While they rely on principles of balance and posture from ballet, barre classes use isometric contractions and small movements to work all muscle groups. Most classes have lower body, upper body, and core segments to lift and tone everything you've got.
It might not feel like much at the time, but wait until tomorrow: You will be sore! You have options for doing barre, too. Lots of actual ballet studios now offer the classes, and so do barre workout studios. But no worries if you don't have a studio nearby: You can also do barre workouts at home!
Whew! I'm breaking a sweat just thinking about these workout ideas. Even if you don't commit to a trendy fitness concept for a whole year, these are great ways to break up your usual gym routine when you get bored!
And here's another idea: fitness events. Lots of these combine a heart-pounding workout with a charitable cause! Doesn't get much better than that. Which one will you try? Let's sweat it out for some good causes!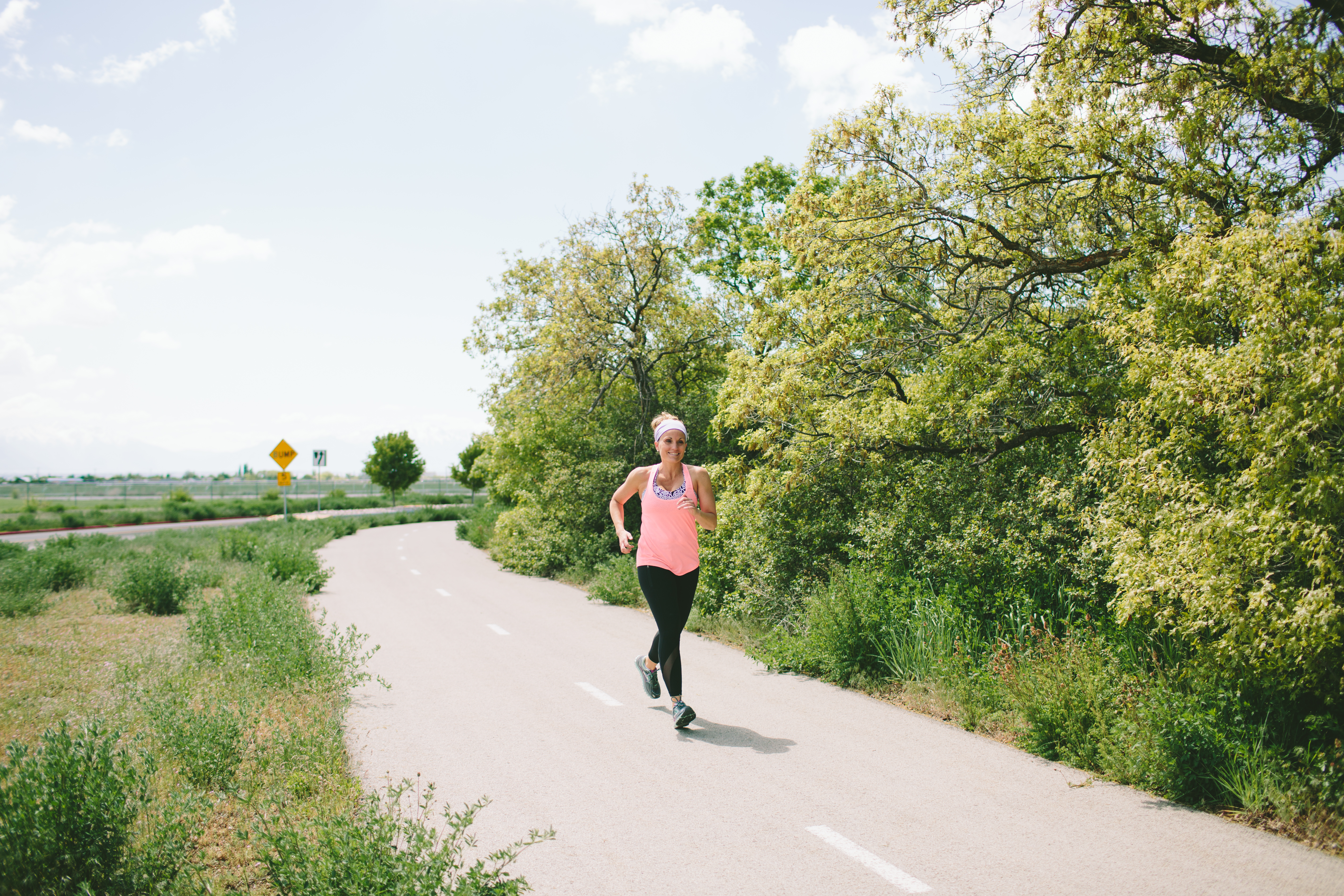 Tour De Cure & Bike MS.

Have you been to some spin classes and want to see what it's like to really ride? Do you have a road bike gathering dust in the garage? Then these are the events for you. Not only do they raise money for great causes, they get you training on a bike with fun groups of people. 

Tour de Cure is a nationwide series of cycling events from 10 to 100 miles. Every ride benefits the American Diabetes Association. Bike MS requires you to form a team and ride between 15 and 150 miles, wherever you happen to be! These rides benefit the National Multiple Sclerosis Society.
Relay For Life.

This is one of the biggest fundraising events in the country, benefiting the American Cancer Society. You can join or form a team, and most cities host an event at which teams run and/or walk to raise money for cancer research. Each event begins with laps devoted to cancer survivors and those who care for patients. There are events for every fitness level, and they're always inspiring!
IdealFit 15-Day Fit Body Challenge.

There are all kinds of challenges out there: yoga challenges, low-carb challenges, running challenges, juicing challenges. With so many different challenges, it may be challenging to pick the right one for you and your fit goals!
My 15 Day Fit Body Challenge gets you some serious fitness results. Most of us do so much better with our health and fitness
when we have specific goals, and this free challenge, which includes nutrition plans and 20-minute at-home-workouts, can
give you an immediate boost.
Subscribe to our VIP Newsletter!
Get awesome workouts, delicious & healthy recipes, and expert information all for FREE
2. Increase Your Happiness
This goal sounds vague, doesn't it? But let me assure you, it's a worthwhile goal to have, especially if your fitness goals are all about maintenance and having fun while you work out. Commit yourself to improving your well-being, not just your health.
Here are some tried-and-true ways to take time for yourself and increase your happiness in your everyday life.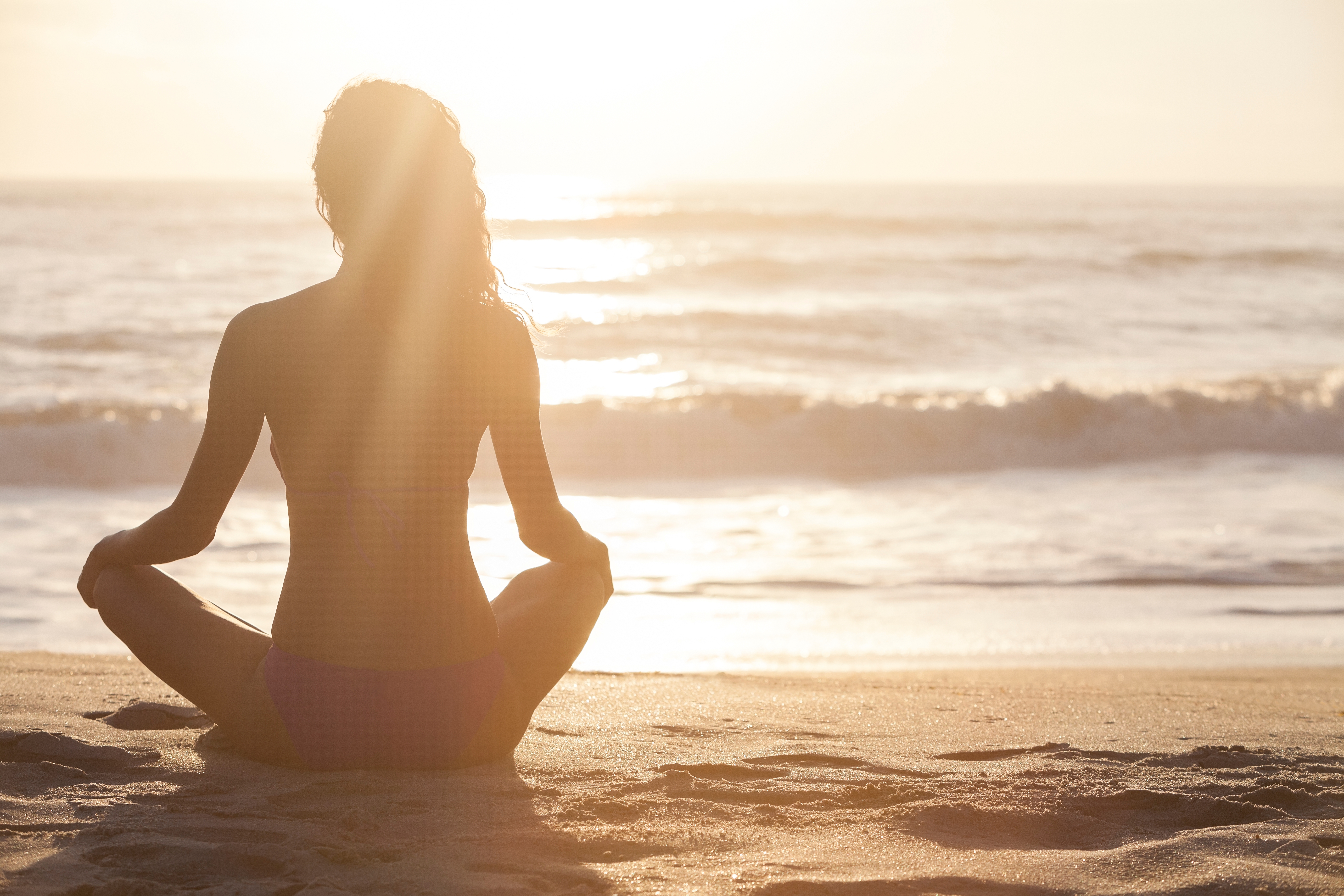 Yoga
I know, I know. Technically this should be under the "workout" section. But yoga can seriously improve your well-being and make your outlook on life more positive. Don't underestimate the power of yoga just because it sometimes feels like 30 or 60 minutes of stretching!
And don't worry: Not every yoga session needs to be a sweaty hour of Bikram or a whirlwind of Vinyasa. Try doing some Kundalini or Hatha yoga for a more relaxing, centering experience. These more gentle schools of yoga will still increase your flexibility.
Meditation
Talk about trendy. Everyone is extolling the benefits of meditation these days, and there's a reason: It really works. Meditation can reduce your anxiety, improve your concentration, help your brain age more gracefully, and physically relax you.
Lots of people are convinced that they "can't" meditate, but think about this: What are you doing during those last ten minutes of yoga? What are you doing as you drift off to sleep at night? Meditation isn't all that difficult! It's simply taking time for yourself to calm your mind.
Journaling
Did you have one of those little journals with a lock on the side when you were a kid? It probably had a picture of a unicorn on the front, or kittens and rainbows didn't it?
Well, don't worry, because we all had one of those embarrassing journals. Also,  you don't have to go out and buy one of those again unless you really want one (which I definitely won't judge you for)!
In fact, you don't even need an actual journal if you don't want one! You can open up a Word document on your laptop or set aside a spiral notebook to start your journaling habit.
Writing everyday is another way to take time for yourself, and it will benefit you in countless ways. The most practical benefit is that journaling actually boosts your memory, making you less forgetful.
One of my favorite benefits is that writing things down helps you process them. Tough day at work? An argument with your spouse? Big decision coming up? Journaling about anything and everything will help you think things through and remember what you were feeling yesterday, or two hours ago, or last month. You can learn so much about yourself this way! Self-knowledge is a major key towards self-improvement.
Set your intentions
If you do yoga, you've probably heard this one a few times. Setting your intentions isn't much different from making New Year's resolutions or fit goals!
The difference is, you set intentions every single day, and they don't have to be tangible goals. How do you want to feel when you go to bed tonight? How do you intend to go about your day? In what mood? In what mindset? Setting intentions in the morning can really help when you start feeling frustrated or defeated later on in a busy day.
You can do it!
3. Be adventurous with your healthy food
Are you getting bored with the same old dinner rotation, or just cooking in general? Do you swing by the store for a rotisserie chicken on more nights than you'd like to admit? I mean ladies, we can't keep driving through the fast food lines either for quick meals, and expect to stay on track with our fit goals!
Well, there's good news! I've got some ideas to help you eat healthily and be more adventurous when it comes to food. Get excited, because there are some awesome food trends that you can take advantage of!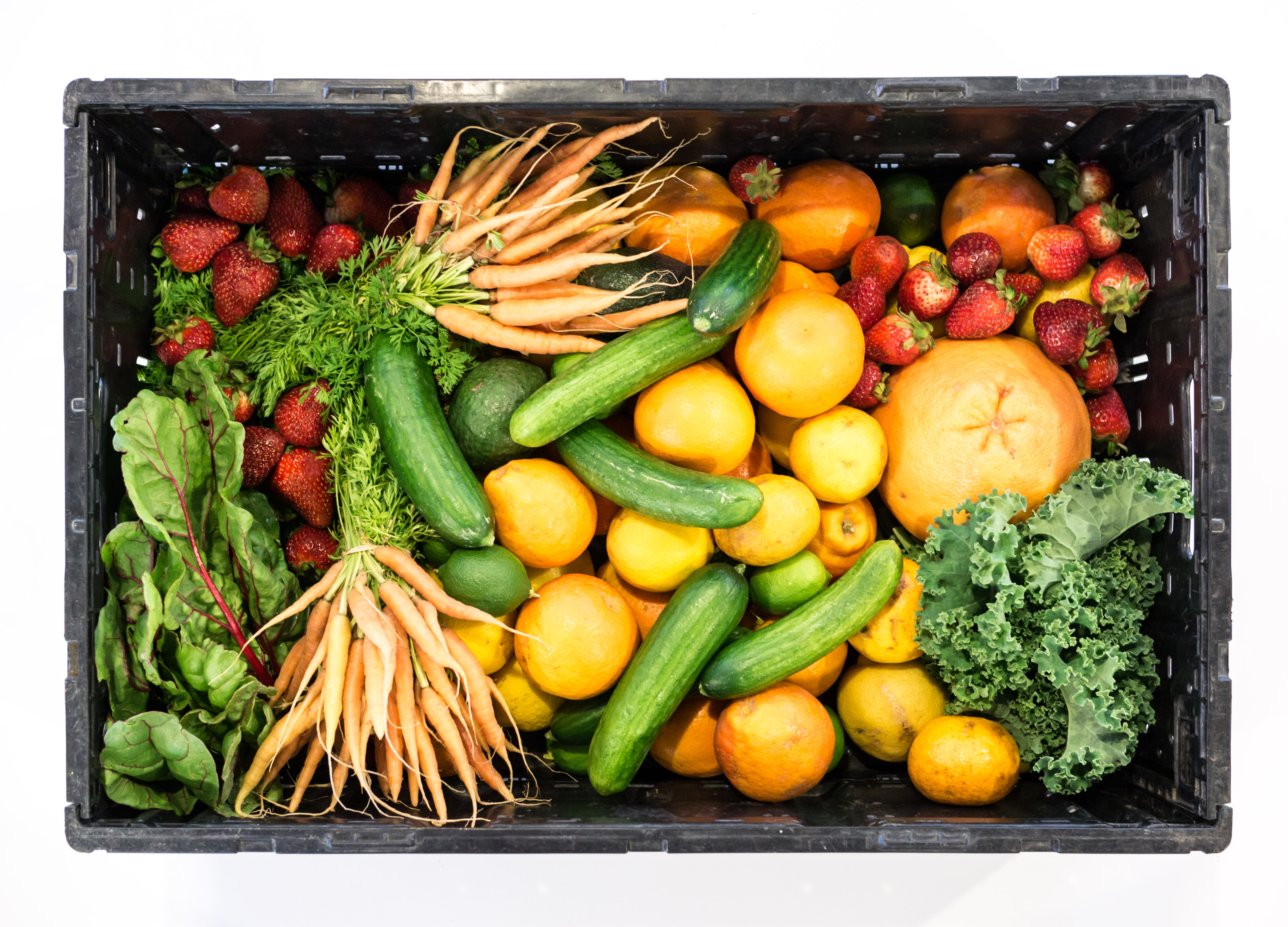 Veggie swaps
Are you a carb-ivore? Someone who LOVES everything and anything carbs? If so, you might be fed up with the low-carb diet trends of the past few years, because you think you can't feel full or satisfied without them.
Well, think again! A "veggie swap" is when you trade a processed carb for a healthy vegetable, and there are some genius ideas out there for making our favorite dishes better for our fit lifestyles.
Some popular favorites are spiralizer pesto pasta, cauliflower pizza crust, and spaghetti squash lasagna. Sounds totally delicious, right? Trust me, once you try one of these yummy veggie-swap recipes you won't even realize you're missing the carbs!
Meal subscription boxes
Nowadays, it seems everything can be delivered right to your door including groceries, warm gooey chocolate chip cookies, and even a meal subscription service!
A meal subscription box delivers fresh ingredients to your door, pre-portioned and ready to turn into delicious dinners. They come complete with recipes and instructions!
The best thing about these boxes is that you don't have to think of anything to cook! It's decided for you. What's more, everything is portioned for you so that you don't overeat, and you'll expand your cooking horizons with meals you probably wouldn't make on your own. If you're having trouble deciding between the three most popular subscription boxes, this article has done the work for you!

Fermented foods
"Fermented" often leaves a bad taste in people's mouths (hello sauerkraut!), but honestly, some of your favorite foods are probably fermented! Yogurt, pickles, tofu, and even bread dough are all fermented, as are beers and wines.
By checking out some other trendy fermented foods, it will transport you outside of your food rut! How about kimchi, a spicy fermented cabbage product from Korea? Or kombucha, a fermented tea that's become super popular in the U.S. recently? Most importantly, fermented foods tend to be good for you.
Go ahead and be a little adventurous!
Cooking classes

If you want to expand your dinner repertoire, this is a great way to go. You can learn to make all kinds of healthy cuisines: Thai food, Japanese food, Indian food, plain old American classics… anything you can imagine, you can learn to cook!
Lots of classes are available in-person, especially if you live near a big city. But if not, cooking classes are widely available online, most notably through America's Test Kitchen. You can also find videos on the Food Network website, or through Cooksmarts, which provides cooking guides and lessons.
Consume more protein
It is so important to get enough protein into your diet, as it helps to reveal a stronger, more lean physique. Because protein makes up the building blocks of muscle, failing to consume enough protein can result in the loss of muscle instead of fat.
For each pound you weigh (for active women) you should consume a gram of protein a day. So, an active woman who weighs 140 lbs needs 140 grams of protein a day. This can seem like a lot of protein! However, by eating foods that are high in protein you can reach these goals.
Drinking protein shakes is another great way for you to get in your daily intake of protein. IdealLean Protein for Women contains 20g of 100% Whey Protein Isolate and doesn't contain any carbs or fat! Plus with a variety of delicious flavors, you will never get bored with your options
Hit Those Fit Goals, Girl
Now that you have learned some new healthy lifestyle trends, and brushed up on some old ones, you have the outline you need to create a successful fit goals list; and stick to it!
Resolutions, whether made on New Year's or just a normal old Wednesday afternoon are important, because having goals to work towards keeps you more motivated. You will feel more accomplished and fulfilled with every healthy step you take!
By implementing these changes into your life, they will eventually become habits that will help you get fit and stay fit! So what are you waiting for ladies? Get that list of fit goals going and start today towards your healthier lifestyle!