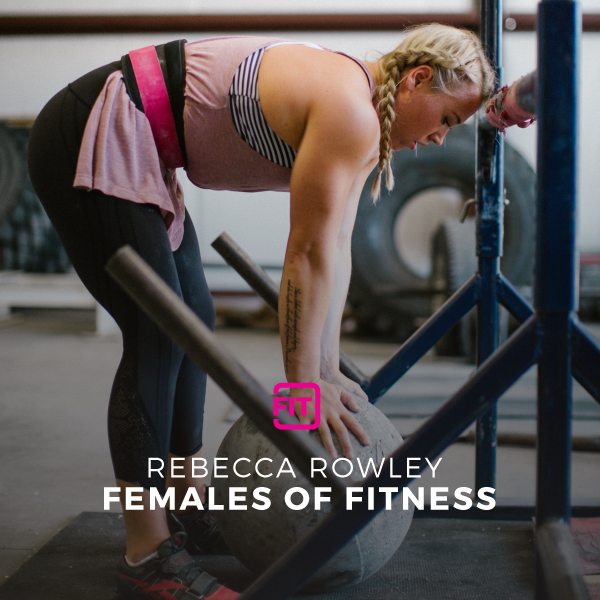 Meet Becca! Mother of two, business owner, Olympic Weightlifter and Strongman Competitor.
"I'm Rebecca Rowley, a full-time mommy of 2 beautiful and naughty boys. I run my own personal training business called Elevated Personal training.
I've been a personal trainer for nearly 8 years and knew from the first day I interned at what was then Gold's Gym, that fitness would be my career of choice. At that point in my life, I'd never had anything as fulfilling as helping others reach not just physical, but emotional and mental goals as well.
I've been an athlete all my life. Track and Field was my first love, I was a collegiate athlete for Weber State and UVU throwing the discus and hammer.  
When I finished my track career I deeply missed having direction in my training so I started CrossFit which grew into a love for Olympic Lifting.
I ended up competing on a national level with Olympic Lifting and was eventually led to Strongman competitions. Strongman looks a lot like CrossFit, but for people who are ridiculously strong. I wanted to see if I could do it, so I did!
At my first competition, I took second to the national champion and qualified myself for NAS nationals. It was exciting and I've been addicted ever since!  
Subscribe to our VIP Newsletter
Receive awesome FREE fitness and nutrition information, exclusive deals, amazing free recipes, expert advice, professional training tips and much more!