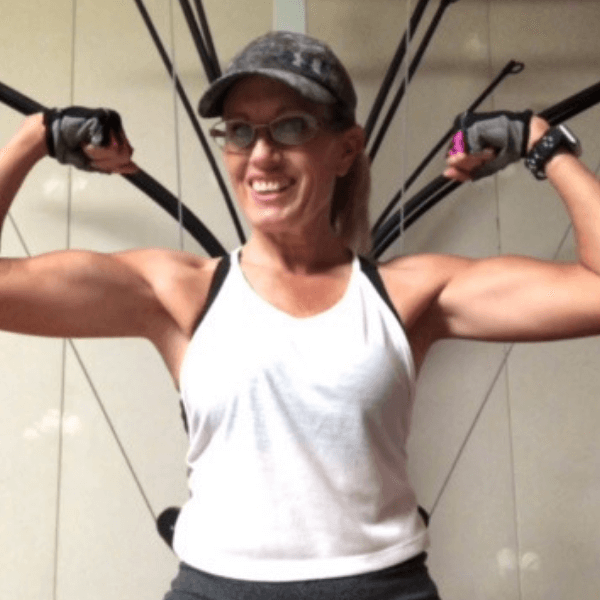 My transformation began 2 years ago. I was tired all the time and had absolutely no energy. I was having a hard time even doing my job.
I've been a letter carrier for 6 years and I was worn out by the end of my day. my grandbabies would come over and want to play and there was just no way I could! That was when I found Lindsey's 15-day challenge on Facebook and decided that I was going to give it a try and see if I couldn't boost my energy level.
After my first 15 days, I fell in love with Lindsey and her program and wanted more. I did another round then decided to buy her 6 Week FitBody Challenge. I felt stronger and way more energetic, I was chasing grandbabies all over the place.
Then I had an accident and fell down my basement stairs and hurt my foot. I had to take a few weeks only doing arm workouts. I finally get my foot all healed and start exercising again. Then I found out that I had to have a full hysterectomy and take another 6 weeks off from all exercise.
When I was released from the doctor, I decided to buy Lindsey's Sculpt Program and haven't looked back. I love her workouts and have read her eBook on macro counting and Peak Physique Protocol. I love using IdealLean BCAAs, Protein, and Creatine because they taste great and I love the fact that they are made for women.
The friendships that I have made through Lindsey's Facebook Groups are one of the best parts!! They are an amazing group of women that are always there for encouragement or advice.
I'd love to say a great big thank you Lindsey for helping me get back my zeal for life!