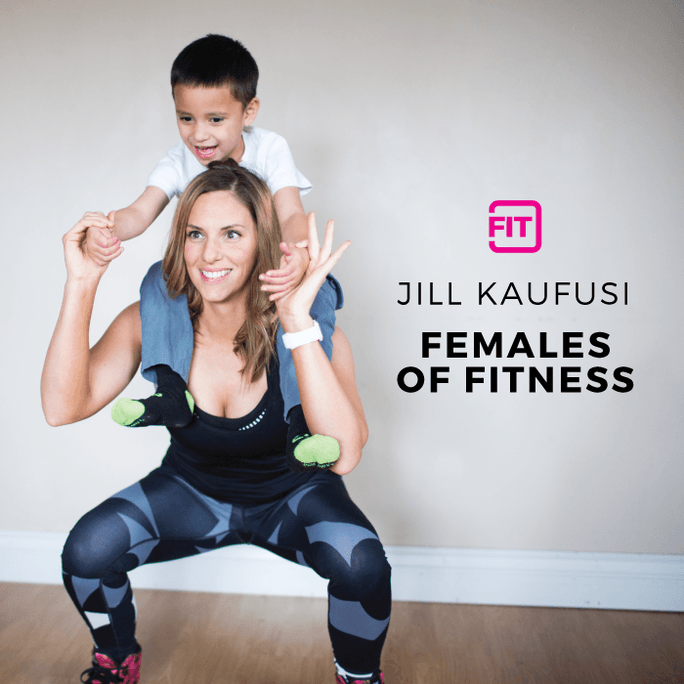 Hi! I'm Jill Kaufusi, aka @jillkfitness.
I'm a mother to 4 kids aged 8, 7, 4, and 7 months. I'm a personal trainer with a professional background in massage therapy, public relations and business marketing. I got interested in health and fitness after the birth of my second child because I found it difficult to find solid information that was actually helpful in that realm.
After a few years of doing my own research and following different programs, I became certified as a personal trainer to cut through the confusion and to empower and educate other women to realize their own strength and live healthy lives.
I love to do a combination of weight lifting and HIIT cardio-style workouts and work that into the Fit Blasts I host. I work out at least 5 days a week at the gym, and when I can't make it to the gym, I do bodyweight workouts at home. I currently keep an active Instagram account (@jillkfitness) where I share information about nutrition, workouts, and promote positive messages to encourage others to live a healthy, active lifestyle.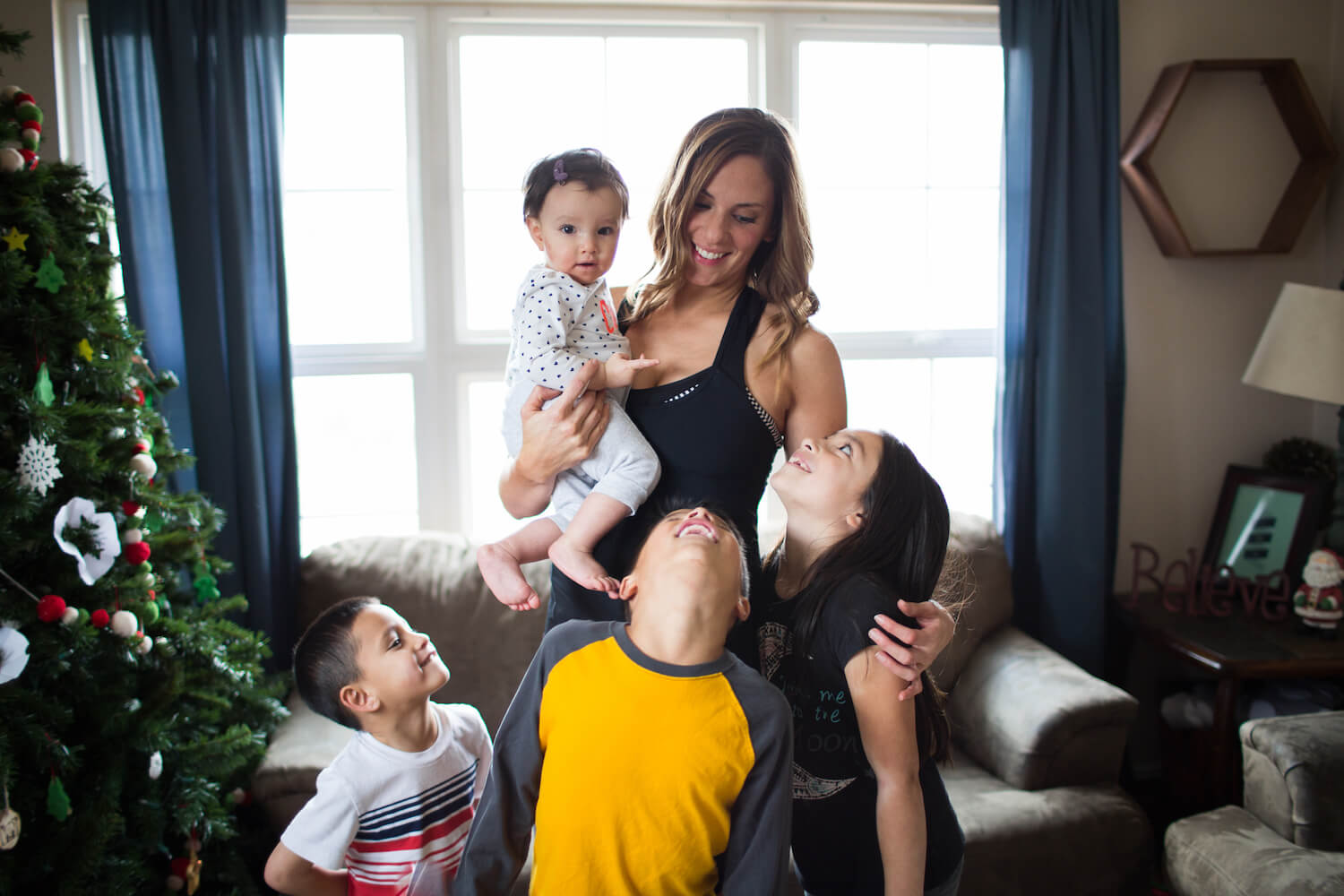 Working out helps me stay happy and makes me a better mom to my children and an all-around better person in general. It relieves my stress and leaves me feeling good about myself. What keeps me focused on training is watching people transform their attitudes about their own body from negative to positive after focusing some time and energy into self-care. It's incredible when they hit a goal or have a lightbulb moment of understanding, I love being a part of that!
I want no-nonsense fitness to be accessible to everyone, not just athletes and competitors (we totally agree!). I really focus on simplifying and explaining the workouts I post and the nutrition tips and ideals I promote to help women who want to make a change but are overwhelmed (or underwhelmed) with available information, just like I was a few short years ago.
I've got a lot of goals for the future. There are so many other things related to fitness that I haven't tried, YET. Completing a triathlon is on my bucket list, first I've got to learn how to swim! I'm determined to learn how to do things that make me uncomfortable, because I feel like we always have room to improve, or change, and try new things.
Find more Jill online at jillkfitness.com, or @jillkfitness on Instagram.
*These women may or may not be actual users of IdealFit products. We simply want to share their story.
IdealFit is 100% in support of women like Jill who are willing to advocate, educate, and empower other women to take control of their own path to fitness and wellbeing.
Wherever your personal fitness journey takes you, we want to be a part of it too. Be sure to check out our 15 Day Fit Body Challenge to trail your OWN path: