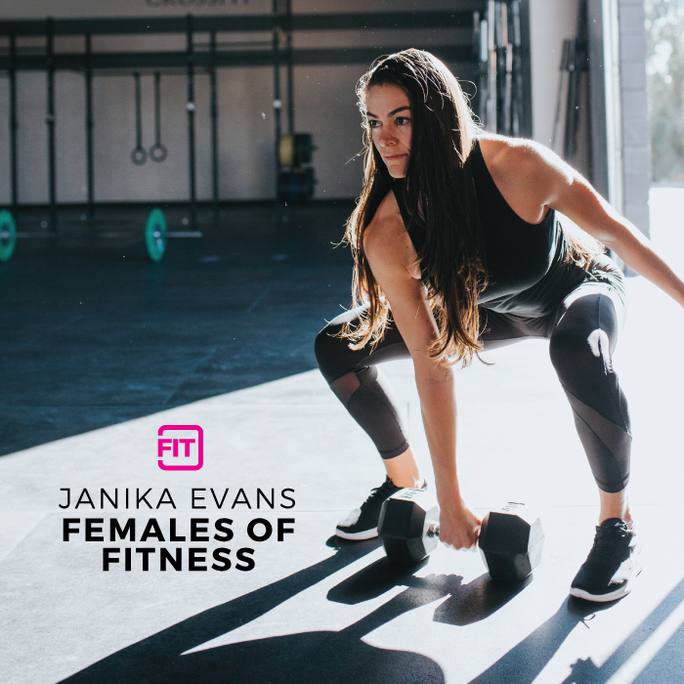 Meet Janika: professional ballet dancer turned CrossFit coach. It's a family fitness affair for this gym owning dance enthusiast!
Hello, my name is Janika! I was born and raised in Utah and am the 4th child out of 5 siblings. Growing up I played some sports and took various dance classes.  At age 9 I dedicated myself to taking classical ballet classes and basically grew up in the ballet studio with aspirations to one day dance professionally. Under the watchful eye of my ballet teachers and with lots of time and hard work, I was asked to work with a professional ballet company at the age of 17. I later signed a contract to work as a professional for Utah Regional Ballet.
Performing on stage was always magical to me and I miss it dearly. Nutcracker, Legend of Timpanogos, Romeo and Juliet, and other contemporary pieces were some of my favorites. I also had the opportunity to travel around the US and Europe, and often taught pre-technique for ages 3-7.
I retired from the company at the young age of 23 and half. I cherish my ballet years and those experiences that shaped me into who I am today, but after leaving ballet I wasn't sure what was next for me. I'd been studying photography and grew my business even more during this time. One day my sister asked if I'd attend a class with her and her friend. That day was my first class at CrossFit Timpanogos. I traded pointe shoes for Metcons and never looked back. In fact, I've been going strong September 2018.
I took the knowledge and techniques I gained from ballet and transferred it over to each movement I perform in CrossFit. You will still see me randomly point my toes in class. I created my own kid and teen program at our box known as the Tribe Prep Athletic Club. I also currently coach adult classes and run private challenges for women. The best thing I gained from CrossFit Timpanogos was my husband. I married the owner, Ben McGregor.  CrossFit is home for us and a huge part of our lives. The members are family, and we feel so full of love and gratitude everyday. We are passionate about coaching and helping lift people. I believe in the power of a smile and letting your own light shine bright.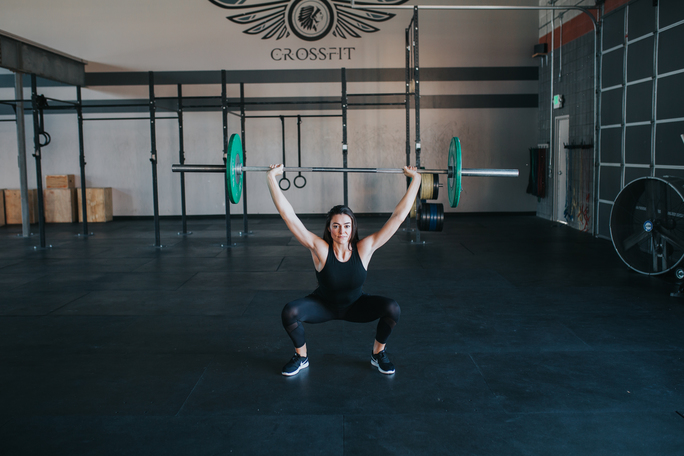 I love coaching, lifting weights, and doing whatever my husband programs for class that day. I love challenging my personal athletic potential and creating new goals for myself during each workout. I am always trying to learn more about the body and the way it moves. I love group workouts and find it so inspiring and motivating, plus the energy is off the wall!
When I'm not coaching, I get to be an athlete 4-5 times a week with 2 active rest days. I like to throw in an occasional ballet class, yoga and stretching. My favorite CrossFit movement would have to be any weight that goes above my head, push presses, jerks, etc., I also love box jumps and wall balls. I love nutrition and challenging myself through various food plans. I have found keeping it simple is the best…eating raw fruits and veggies, healthy fats, grains, animal proteins, peanut butter and some cheese, and avoiding processed foods as much as possible. I started CrossFit with my two sisters by my side and all these years later, my mom and brother, and various nieces and nephews have also joined in on the fun. It's a family affair for sure!
My daily goal is the same goal I challenge everyone with, and that's to remember no matter what you do, you don't need to strive for perfection. It's the constant progress that helps you succeed. Progress, not perfection. You've got to change your mindset. We are so hard on ourselves and quick to point out our imperfections. I just want everyone to feel self-love when they are coached by me or training next to me, this is truly what drives me most. I wake up each day because I love what I do. I love my teammates, my husband; I love all our gym members. I love the workouts (no matter how hard). I feel like confidence is created with love.
I plan to stay fit my entire life. I believe in "early to bed, early to rise, makes a man healthy wealthy and wise".  I don't want something as simple as giving up on my health and beliefs to get in the way of having the ability to constantly help, serve, coach, and enjoy spending quality time with others. I am making better choices now, so I won't have to make harder ones later. Being healthy is simple. Don't over think the effort and it will give you better quality and clarity in life.
Improve your training results with IdealLean Stacks
Take your workouts and recovery to the next level while saving BIG on our most popular IdealFit Products.
*These women may or may not be actual users of IdealFit products. We simply want to share their story.