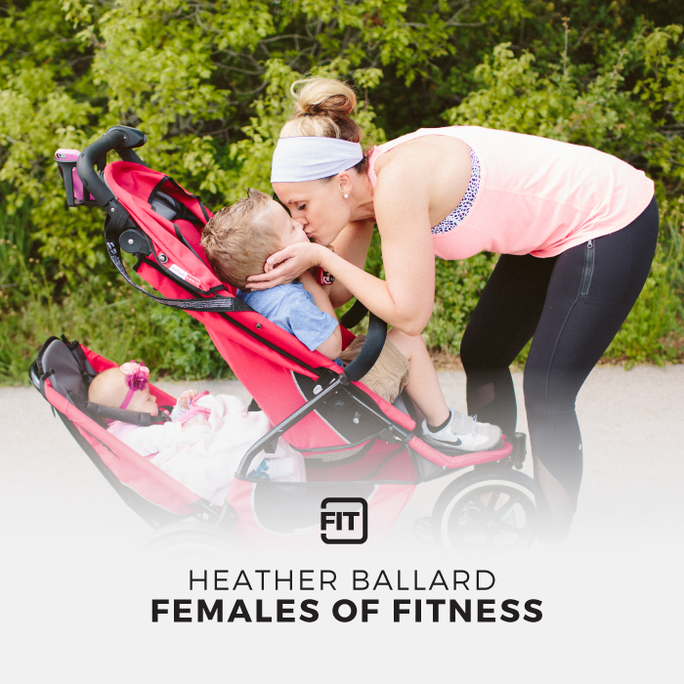 Meet Heather. Wife, busy mama to a newborn plus 3 other active kiddos, fitness instructor and a gal who's constantly on the go!
"I'm 35 years old and just had my 4th child about four months ago. Babies are magical, but I'd be lying if I didn't admit how difficult it's been trying to figure out how to balance my schedule and my family's needs with this new addition. Turns out, 4 kids is no joke! Since I'm a fitness instructor, I kind of get forced back into it which isn't necessarily a bad thing, it just means I'm running a little low on sleep for the time being. What new mom can't relate?
I currently teach 6 classes a week –  3 spin, 2 power pump and x-fit and 1 yoga class. My interest in fitness started over 20 years ago in the 8th grade. Like most teenage girls hitting puberty, I started gaining weight and and maybe even considered myself a bit pudgy and awkward, especially when I compared myself to my sister who was two years older. I began running with our family dog, started a diet and began cutting snacks out of my daily food intake which then progressed to cutting out lunch and snowballed into an unhealthy weight loss and even more self-imposed restrictions.
When I decided to try out for cheer with a bunch of my friends, I had no energy and couldn't jump or do any of the tumbling tricks I was capable of because I was so weak. Every single one of my friends made the cheer squad except for me. Something clicked that day. I went home and immediately started eating and educating myself about fueling my body and exercising the right way and for the right reasons.  A year later I made the squad at a healthy weight with lots of energy and a new outlook on fitness and health.  
I started going to aerobics classes in high school when I got my first gym membership and really enjoyed working out in a group setting. I loved the social aspect and it felt way more motivating and fun than anything else I'd done. Eventually I got certified to teach spin and became a NASM certified personal trainer as well. I worked my way through college working as a personal trainer and progressed into teaching power pump (group weightlifting classes) and yoga/pilates classes as well. At one point I was teaching 15 classes a week! I've slowed down a little since then, adding a husband and babies to the mix can have that effect, but I still love to teach!
I usually run a couple of half marathons every year and have done a handful of triathlons. I ran one full marathon as a sort of bucket list thing. I love the adrenaline rush I get from running races, it's very similar to the same rush I get teaching classes. Eventually I have a goal to finish a half-Ironman and a Spartan race as well. It's not the right time in my life to train for those just yet.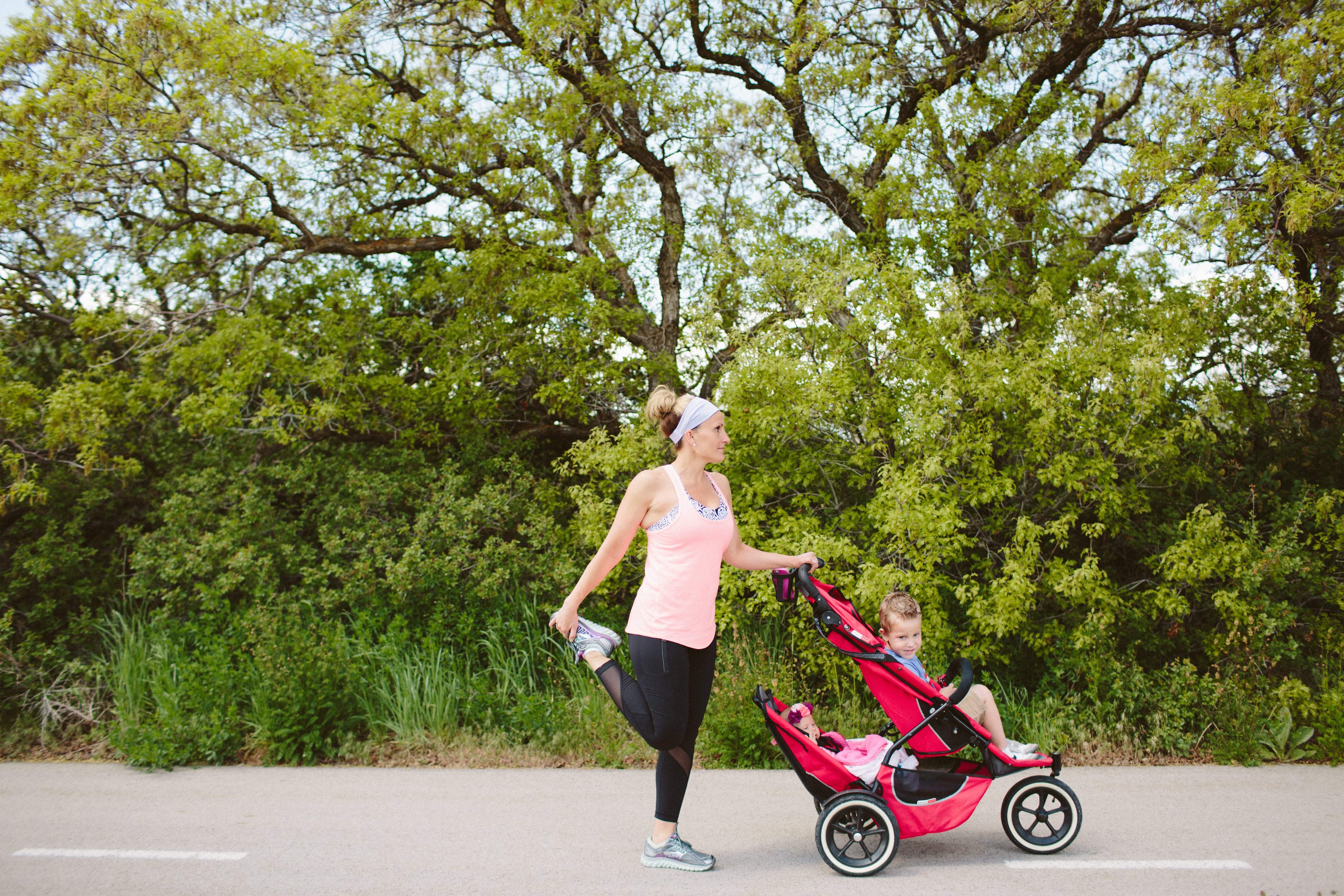 I know that the best way to help my kids understand the importance of health and fitness is to get out and be active together and we try to do that at least once a week!  We do things like go to the rec. center to play racquetball, swimming, rollerblading, biking, and pretty much anything else that gets us up, out and moving. I know they see me making these things a priority as well as supporting them in their various sports and activities and I think we're finding a happy balance, however chaotic it might seem at times. Life is too short to not spend it with the people you love doing the things you love to do, and even though having a new baby adds a whole extra layer of crazy onto this busy train, I'm so happy and right where I belong."
*These women may or may not be actual users of IdealFit products. We simply want to share their story.