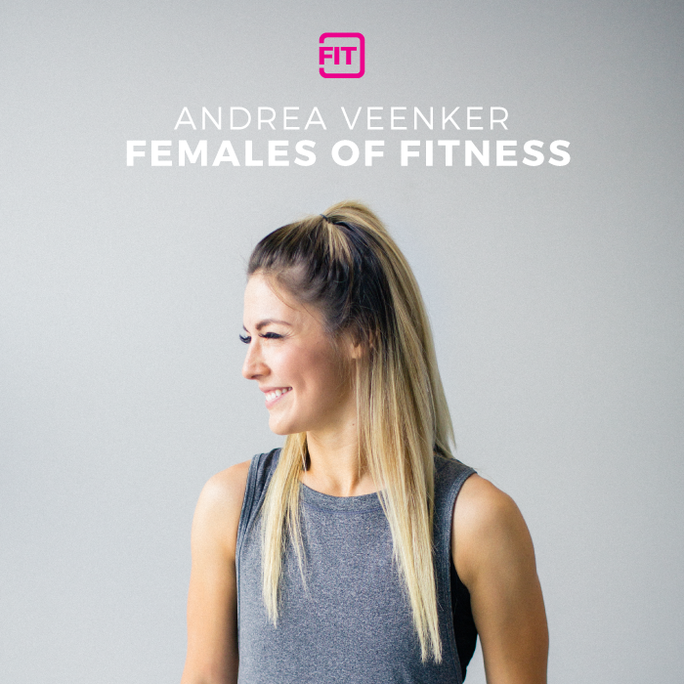 Meet Andrea: wife, mother, student, fitness instructor, Zumba lover, goal setter and motivator. 
"I'm Andrea Veenker! I was born and raised in Utah. I'm currently attending Utah Valley University pursuing a bachelor degree in Exercise Science. I'm married to the most wonderful, supportive man and together we have two perfect boys, Ashton (3) and Cohen (1), who are the most active, and happy kids you'll ever meet.
Growing up, I actually never really liked exercise. Go figure! Looking back, I realize that this was mostly because I hadn't yet found the exercise format or regimen that worked for me. This all changed in 2009 when I discovered Zumba and was instantly hooked. Who knew fitness could be fun?! I loved it so much that in 2010, I certified as a Zumba Fitness instructor. In the years that followed, I certified as a personal trainer, a Les Mills BodyPump and CXWORX instructor, and a few other additional certifications to round things out.
I'm currently working as a fitness instructor at Utah Valley University plus a couple other gyms and think it's probably about the greatest job in the world. I can say without hesitation that fitness has changed my life. I've had the opportunity to work with and learn from so many different people! To see my students change and begin to love and care for their bodies and themselves is such a joy, and ultimately makes me want to work as hard as possible to create and provide fun, inspiring, results oriented workouts. I love them all so much!
In addition to my teaching responsibilities, I lift 6 days a week and add in cardio on most of those days too. I love walking into the gym first thing in the morning when the moon is still out, and finishing with the sunrise. This also works out best with my schedule so that I can be finished and ready for the day by the time my little ones are awake. My goal since having my last baby was to work hard and become my healthiest, happiest self. Any aesthetic results have just been a bonus!
Making fitness a priority has worked wonders for my physical and mental health. Through lifting, clean eating and cardio, I've not only lost baby weight and gained muscle, I've also been able to beat the postpartum depression I suffered with after my first baby was born. I've been able to find joy in being a mom, wife and human because I've taken the time to take care of myself.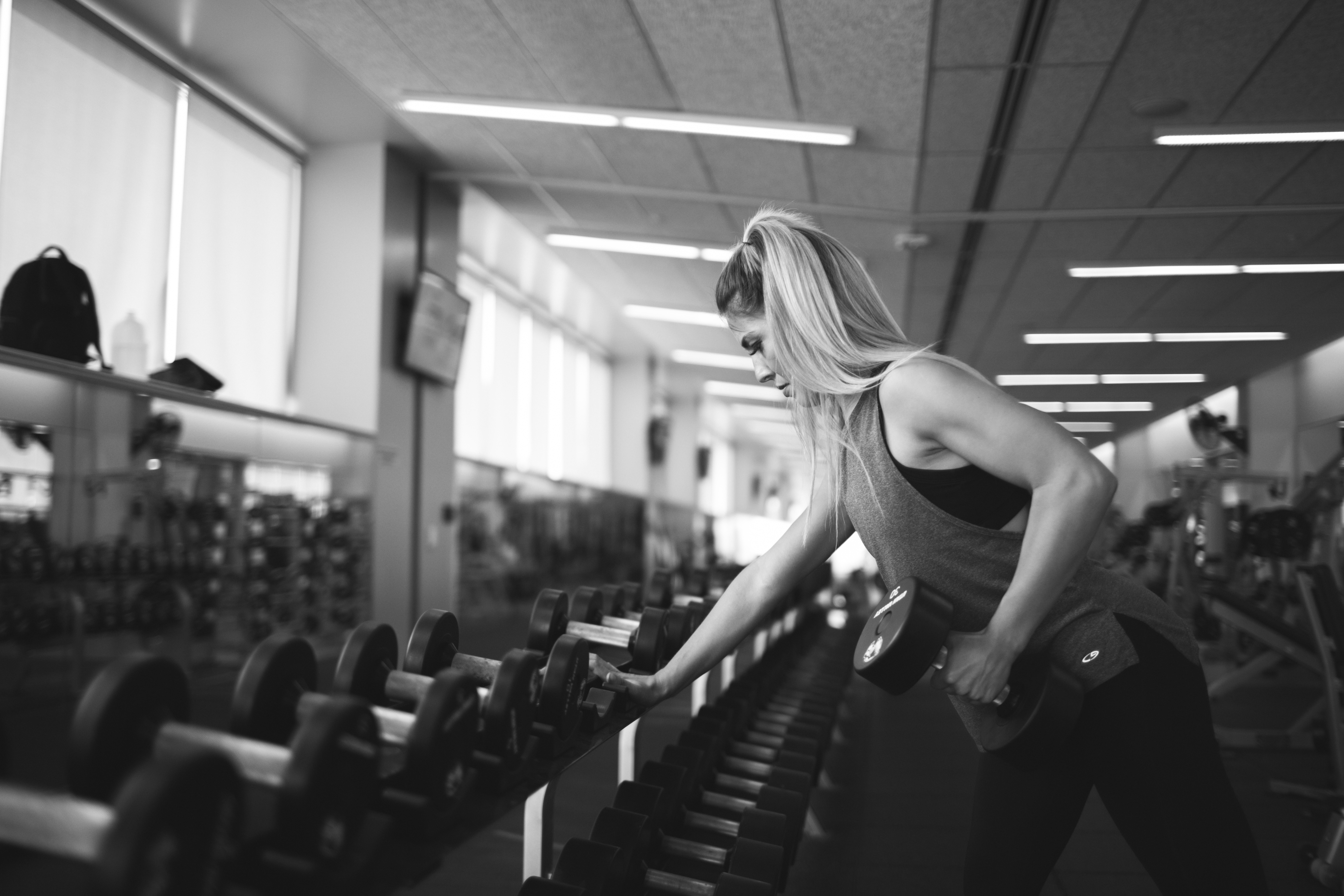 I'm a goal setter. My initial goal with my weight loss journey started with the desire to re-learn to love my body by feeding it well, and working hard. I wanted to take my journey to social media (Instagram: @andimaree, Twitter: andimaree21) to show the world, or whoever would listen that there is no such thing as a quick fix. I want long lasting, and real results that can only happen with clean eating and hard work. I've set out to prove to everyone and anyone that if a mom of two can lose weight, they can too. If I can reach the best physical shape of my life, even after having children, going to school and working- anyone can! I want to inspire and empower women everywhere to let go of fear and limitations and become their best selves, because they absolutely can!
I haven't told many people, so I guess this will be me announcing my current fitness goal to the world. I am working toward a fitness photoshoot in August, a year from when I began my postpartum weight loss journey. I used to do bodybuilding competitions, which I still hope to compete in again one day, but for now the goal is to reach competition shape for this photoshoot as a celebration of how far I've come in this year. I've been working closely with some incredible coaches and I'm currently in the best shape of my life. I plan to keep working and improving even past my goal date.
I would love to eventually pursue fitness modeling, who knows if that's in the cards but that won't stop me from trying! Until then, I will continue to teach, learn, build up my social media, continue to follow my dreams and hopefully inspire a few others to follow theirs along the way."
*These women may or may not be actual users of IdealFit products, we simply want to share their stories. 
Join the 15-Day Fit Body Challenge to help kickstart your goals, find joy in the journey just like Andrea and get started today! 
Subscribe to our VIP Newsletter
Receive awesome FREE fitness and nutrition information, exclusive deals, amazing free recipes, expert advice, professional training tips and much more!